Liverpool have now recorded their most ever points in a Premier League season, with three games remaining of the 2018/19 campaign.
The Reds knew that only victory would do at the Cardiff City Stadium on Sunday, following Man City's 1-0 win over Tottenham on Saturday.
Jurgen Klopp's side again showed their mettle, not panicking after a goalless first half and digging deep after the interval.
Gini Wijnaldum swept home brilliantly to open the scoring, before James Milner tucked home a late penalty after Mohamed Salah was fouled.
It means Liverpool return to the top of the Premier League table, two points ahead of City – who play their game in hand at Man United on Wednesday.
The Reds have shown remarkable consistency this season and that is summed up by the record they have now broken.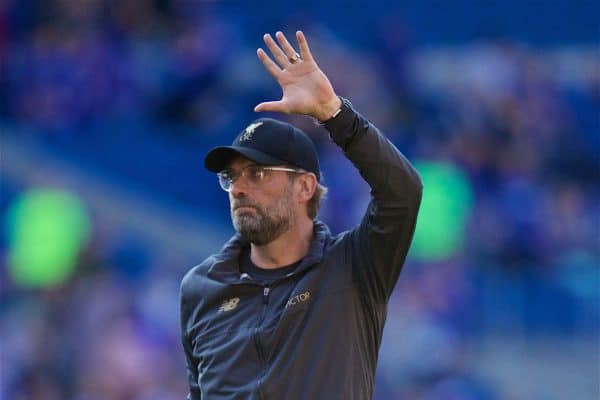 The victory over Cardiff has taken Klopp's men to 88 points – a tally they have never achieved since the Premier League's inception in 1992.
Speaking post-match Klopp said he was pleased because "this squad deserves it."
While reaching such a total is hugely impressive in its own right, there are still three league games remaining, with 97 points possible.
The Reds' record was previously held by Rafa Benitez's class of 2008/09, who finished second with 86 points.
More remarkably, Liverpool are also closing in on their best tally in the club's entire history, with the club record of 90 points recorded back in 1987/88.