As the dust settles on another late Liverpool win, Steven Scragg looks at yet more evidence of why we should appreciate the team and the challenge.
I don't understand the problem people have with Friday night football.
I mean, what's not to like?
Every game is massive now, but this win at Southampton really was beyond massive. It was a scene-setter.
It was a warning to Manchester City that they will be stretched to the very limits of mind, body and soul if they are to retain the Premier League title.
This season, for Man City, has all been about conquering mountains they have never managed to climb before. Never in their entire history have they successfully retained a league title; never in their entire history have they ever been Champions of Europe.
Throw in a fixture list that hands them a game every three or four days and therefore winning at Southampton was so crucial for us. It rolls the ball back to City and asks them to show us they can cope with the eye of the storm.
Ideal World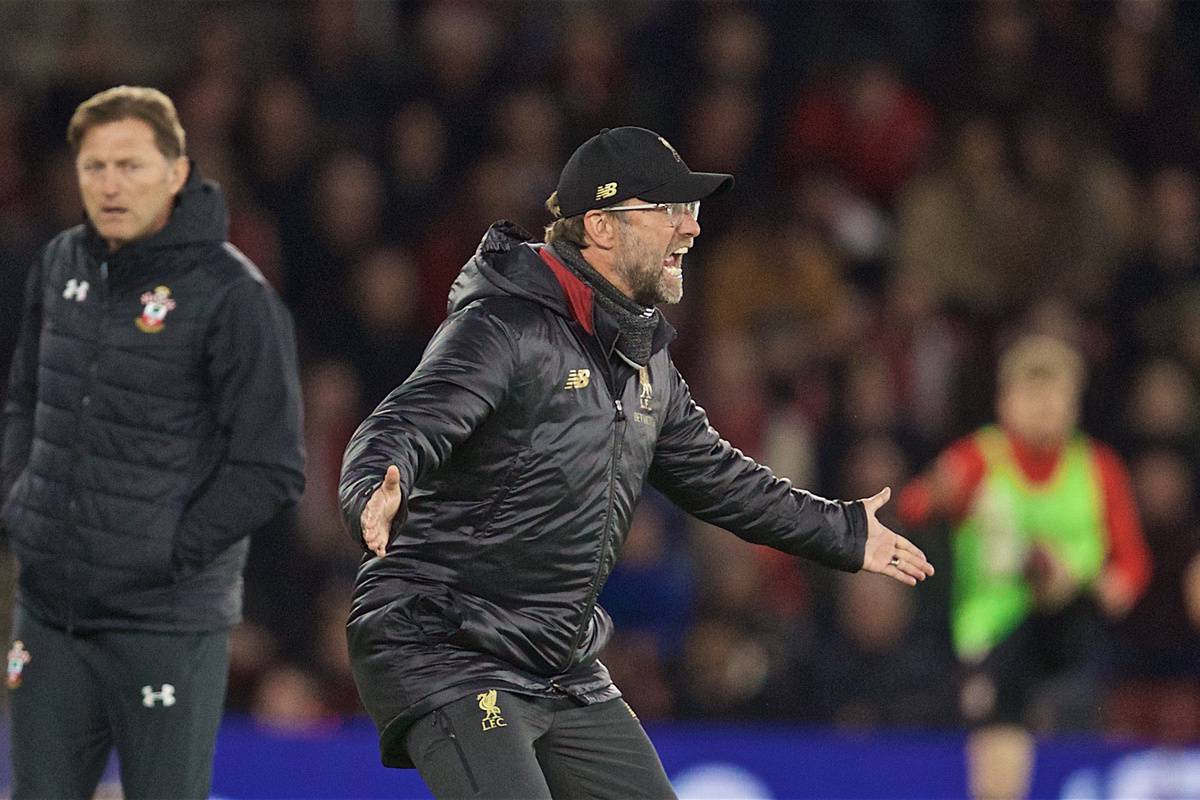 In an ideal world, their FA Cup semi-final will go all the way to penalties, while two draining games against Tottenham Hotspur will still see them reach the semi-final of the Champions League.
The more games and tasks thrown at Manchester City, the better for us.
Something somewhere is going to explode in their faces.
Liverpool's mission is to pick off each league game as it comes. To keep asking the questions. This is essentially going to be a battle between the strength of our collective mind vs. the strength of Man City's legs.
We are strong, but are we strong enough?
Look at the outburst of raw emotion and power that flowed from Jordan Henderson, in celebration of scoring our third goal at St. Mary's.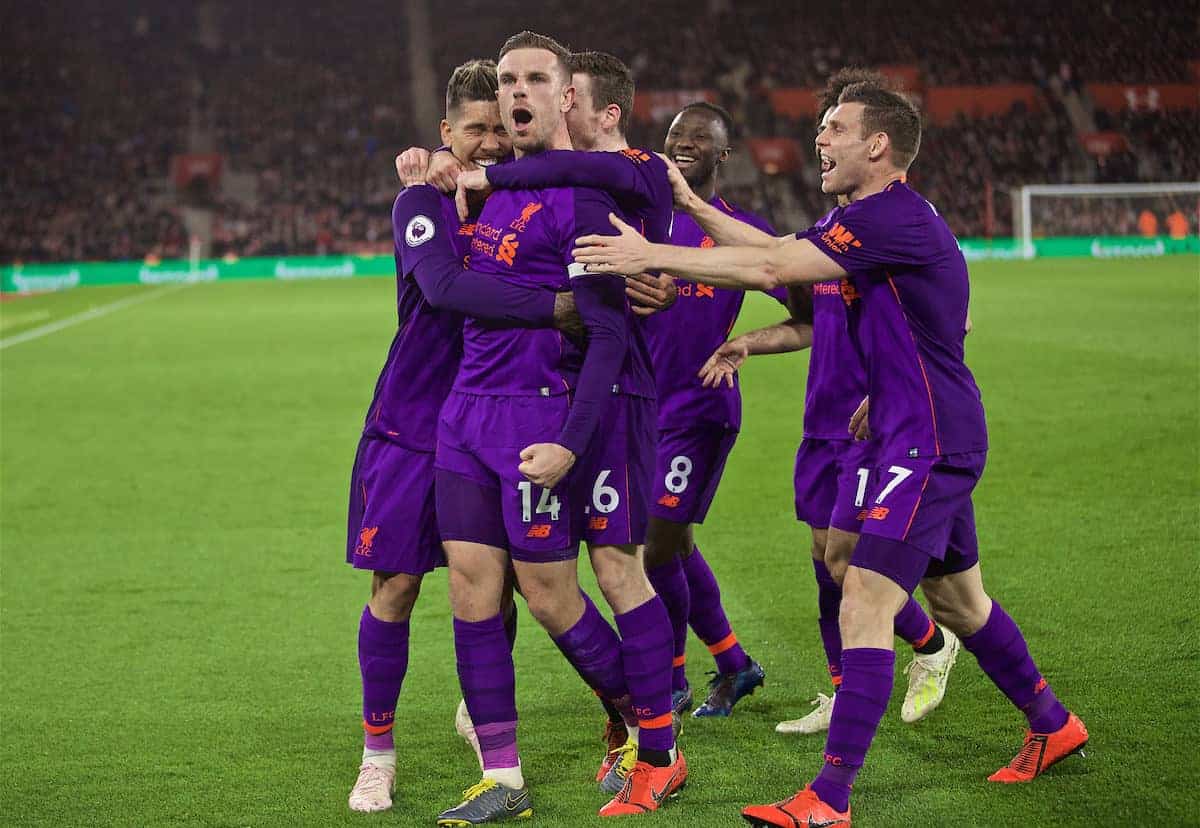 If we could just bottle that sentiment and hand it around the dressing room prior to kick off in all our remaining games, for each player to take a swig, then we would be certain of ending this Premier League season on 97 points.
How insane is it that 97 points might not be enough to win the title?
Look at the joy unconfined from Mo Salah at finally getting that long-awaited goal, look at him tearing his shirt off with a belligerent flourish. Look at Henderson and Andrew Robertson attempting to dive on him in celebration, only for Salah to duck and weave away from them, resulting in captain and left back embracing each other instead.
Wins like this are about escalating self-belief; wins like this are about administering escalating disbelief into a rival. It's about getting under the skin, about getting into the head.
We weren't perfect on Friday night, but at this stage of a chase for the title, you don't have to be perfect. What you need to be is stubborn, insistent and bloody-minded. Determined, confident and unbreakable.
Liverpool shook off the inconvenience of conceding the opening goal.
It might be stretching credibility to suggest I felt there was only one winner once the equaliser was procured, but it certainly felt to me that Southampton's chances of winning the game evaporated with the arrival of Naby Keita's first goal in a red shirt.
Wonderful to See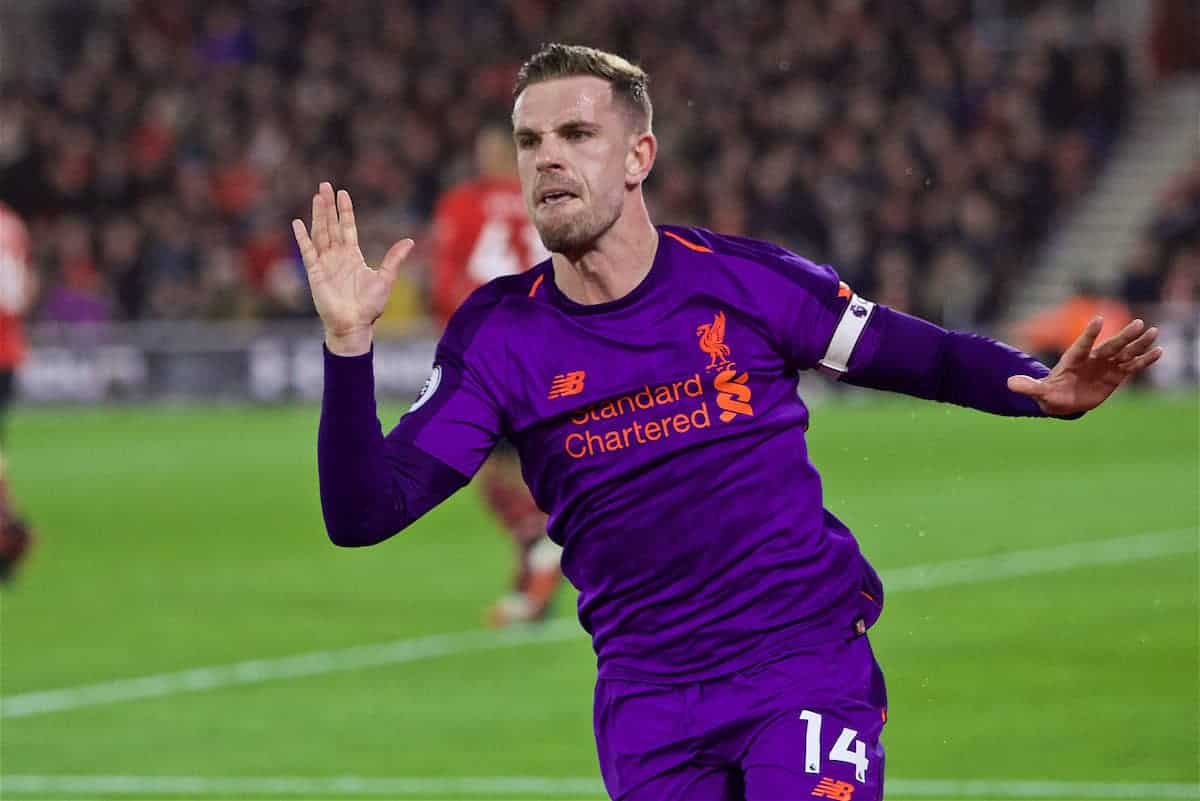 Midfield had been a sticking point for much of this season. Henderson remains our most-criticised player. At St. Mary's, he showed a great deal of character to put in an incredibly valuable cameo contribution.
That clearing header, which set the wheels in motion for Salah to put us 2-1 up, and his frustration-busting finish and celebration were wonderful to see.
Fabinho, the widely considered antidote to Henderson, didn't have one of his best games. Misplaced passes and being breezed past at one point were unusual sights.
This one wasn't for him, but he will command proceedings on another day and it will be just as wonderful to see.
Keita has been a peculiarity.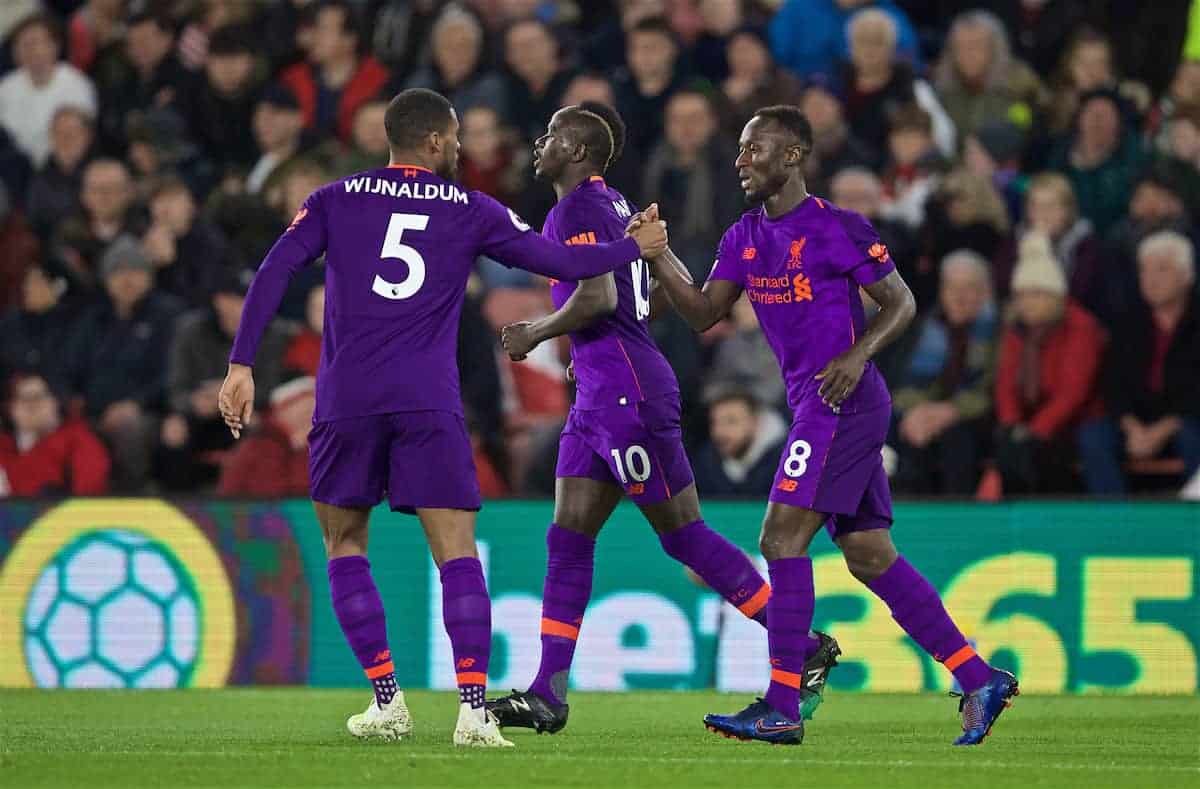 Having taken time to find his range, a couple of months ago he began to show signs of the player we all hope he will become. Suddenly, however, he dropped back out of the team.
At St. Mary's he unexpectedly returned and the combination of his equaliser and some very intelligent running was wonderful to see.
Gini Wijnaldum and James Milner have at times shown their value this season, while Xherdan Shaqiri has hit sporadic highs, before regressing to the margins again.
Our midfield dynamos have been part-time ones. This is a situation which is unlikely to change during the course of our last five league games of the season.
Next up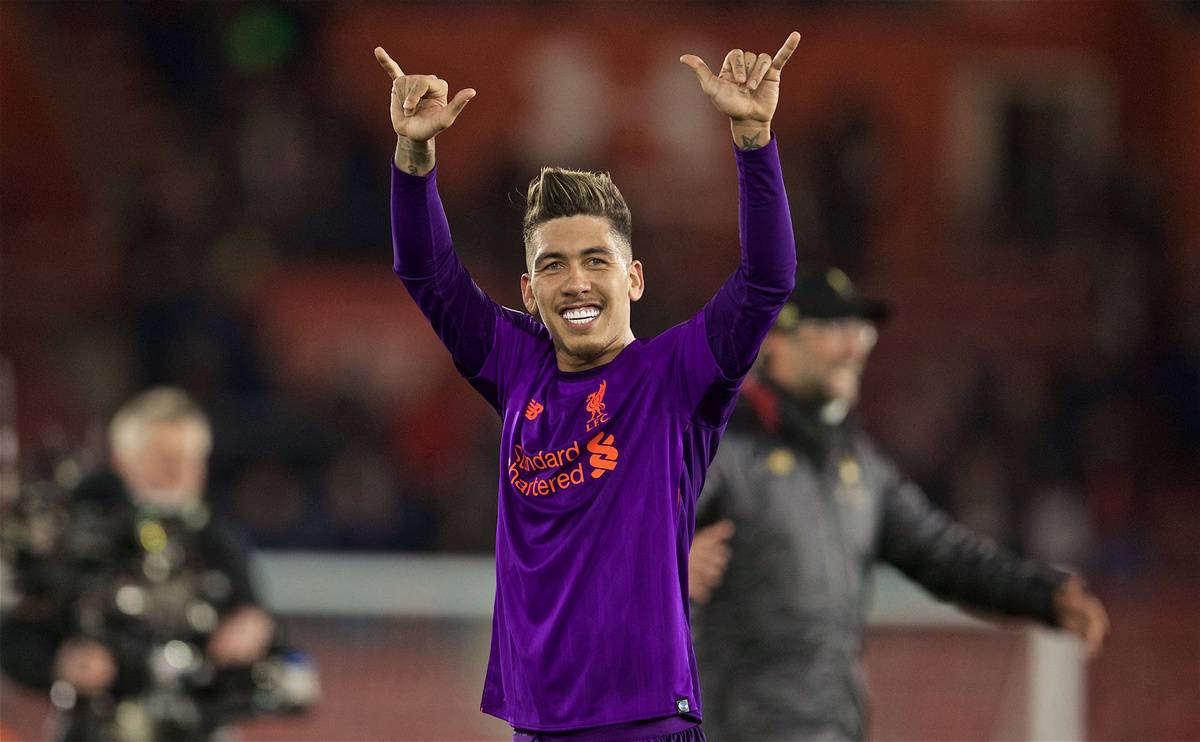 Back to the distractions of Europe. Who on earth could have thought that a Champions League quarter-final would ever have felt like an obstruction to a vital league game?
Porto, on Tuesday, is of course huge. City will face Spurs on the same evening, in a game that will have an indirect impact upon the Premier League title race.
The all-encompassing race, however, can act as a fantastic counter-worry which can allow Liverpool the kind of spontaneity to blow Porto away.
Weeks don't get much bigger than this coming one.