Man City manager Pep Guardiola has suggested his team are fighting for the Premier League title against the greatest Liverpool team in history.
City went back to the top of the table, for a day at least, after seeing off Spurs 1-0 on home soil on Saturday.
Liverpool are in action on Sunday away to Cardiff and can again reclaim top spot with a win—though, once more, they'll have played a game extra.
City's game in hand comes in midweek when they face a local derby at Old Trafford and the fact that after 10 straight league wins, they still need to keep picking up victories to retain their title, shows just how good the Reds have been.
Speaking to media after the win over Spurs about his team's relentless run of form, Guardiola laid out how their achievements so far are all the more remarkable given how they're having to continually try to hold off the challenge of Jurgen Klopp's team.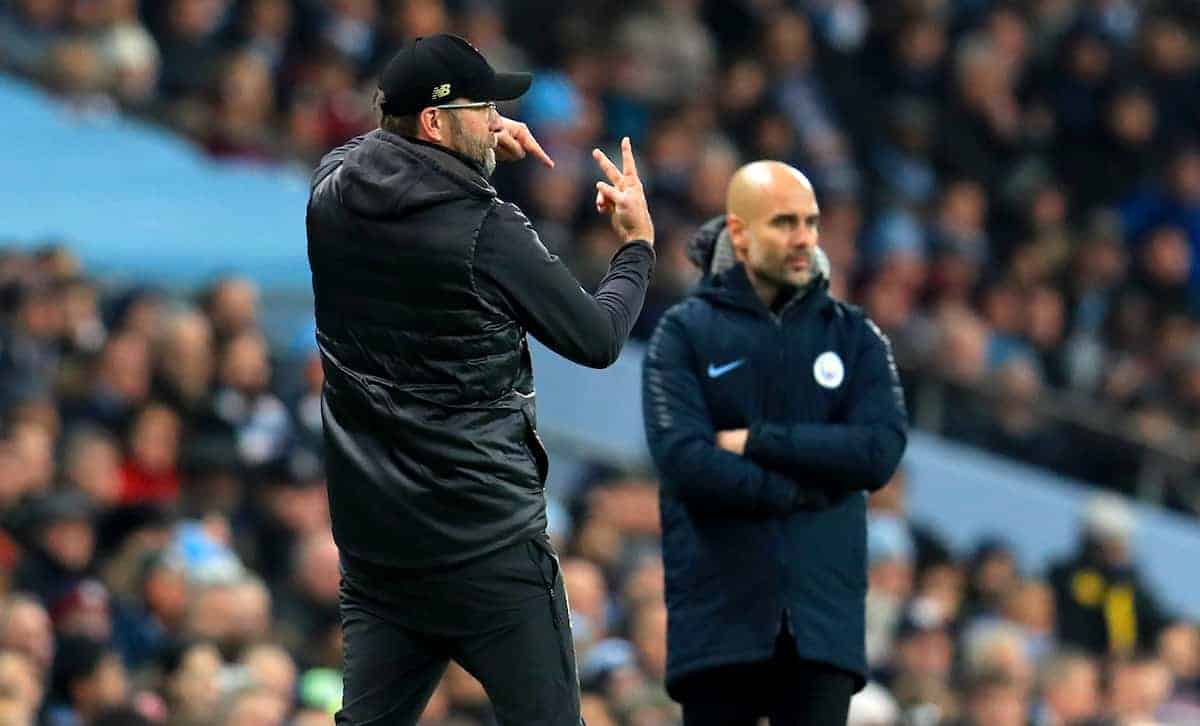 "[We are fighting] with the best Liverpool ever. One of the best sides I ever played offensively, defensively.
"One of the best teams I've ever seen in my life."
While City have scored 10 goals more than the Reds this season after 34 games apiece, it's Liverpool who have conceded fewer, by two.
In both columns, the top two teams are way out in front compared to the rest of the top sides in the league.
Guardiola's claims of this being the best-ever side for Liverpool are not far wide of the mark; the Reds are on course for one of their best-ever points tallies and have suffered just a single defeat all season.
City's title win last season came with a record 100 points and the eventual winner this year will have to go close to that remarkable total again.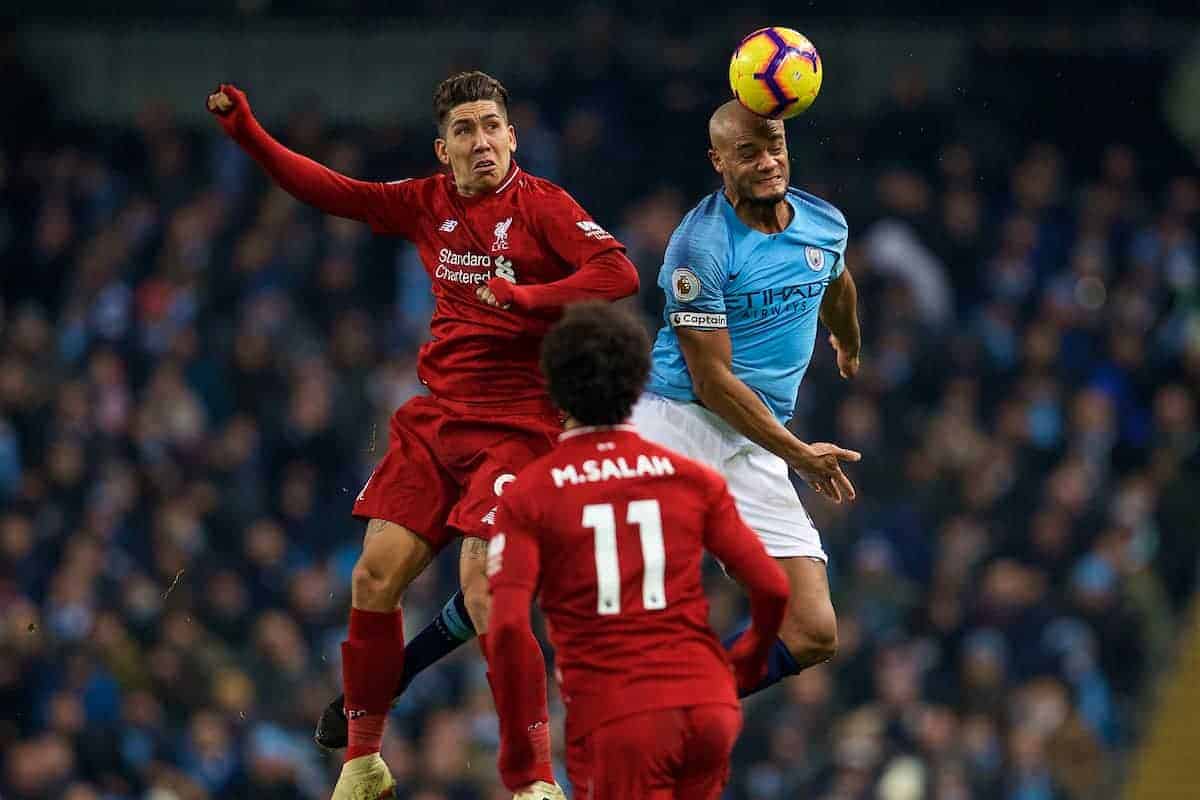 Guardiola says his side will keep pushing but acknowledged Liverpool could easily end up usurping his own team in the end, previously hailed as the best the Premier League has ever seen.
"Fighting [the season] after 100 points, normally you have the tendency to [say] 'how good I am' and you don't be there [at the same level].
"Being here again, what can I say; we'll fight until the end, we are going to put everything at Old Trafford next week, Burnley away and Leicester and Brighton and we'll see how far we get.
"If we win, we will be so happy, if not we will congratulate Liverpool."
For once, the Red half of Merseyside will be supporting their Manchester counterparts in midweek—but first, a job of their own lies ahead with the game at Cardiff.
Man City's remaining games