Rafa Benitez believes Liverpool "are a clear contender" to win both the Premier League and Champions League, insisting "they deserve" their position.
The Reds have furthered their claim for both trophies over the past five days with a 2-0 victory over Chelsea and a 4-1 win at Porto.
In doing so, Jurgen Klopp's side have passed their last 'big six' test in the league and booked their place in the semi-finals of the Champions League, where they will take on Barcelona.
Liverpool are one of the two best sides in England, and one of four standouts in Europe, which highlights the vast progress made under the current manager since his arrival in 2015.
Benitez is certainly familiar with challenging for both domestic and continental honours on Merseyside, coming close to winning the league in 2009 and lifting the Champions League in 2005.
And speaking to Radio MARCA this week, as translated by LFC Transfer Room, he has provided a confident take on his former side's chances.
"Liverpool are a clear contender to win both titles. They have the potential to do it," Rafa said.
"Last weekend I watched the game against Chelsea and they play with an intensity and an impressive level.
"Mane, Firmino and Salah made the difference, but the whole team plays with great intensity.
"Klopp is doing a great job at Anfield. They are in that position because they deserve it."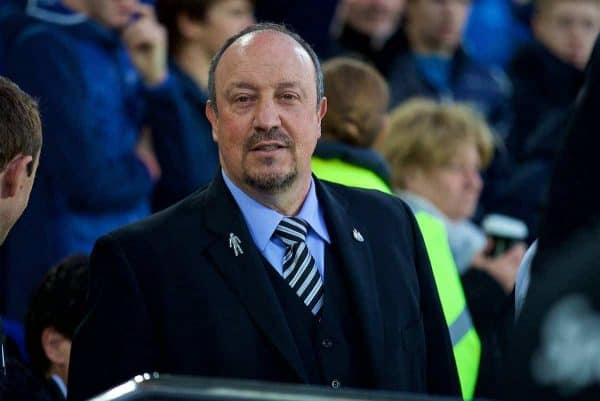 Rafa's opinions are always welcome, particularly in this instance as Liverpool continue to convince those outside of Anfield that they can secure silverware.
But the fact remains that Benitez's Newcastle are one of the final four sides the Reds will face in the Premier League, and victory over the Magpies is paramount.
There is no chance the 59-year-old or his players will go easy on Klopp's side, though by then they could be safe from relegation, with just two games left to play.
The hope, therefore, is that with nothing to fight for beyond pride, Newcastle will prove relatively comfortable opposition—as they did on the final day of 2013/14, by which time the title challenge had faltered.
Liverpool's trip to St James' Park is expected to be moved to a 7.45pm kickoff (BST) on Saturday, May 4, following the scheduling of the Champions League semi-finals.