Sadio Mane has welcomed back a "really important player" in Roberto Firmino as Liverpool prepare to take on "the best players in the world" at Barcelona.
Mane joined Jurgen Klopp on media duties at the Nou Camp on Tuesday night, and was the first to be presented to a packed press room in Catalonia.
The Senegalese was posed some strange questions by journalists, particularly in focusing on his boyhood idol Ronaldinho and not the semi-final to be played just 24 hours later, but did offer some interesting opinions.
Unsurprisingly, he was positive on the recovery of Firmino from a minor injury that kept him out of the Reds' last game.
"Of course, we are really happy to see him back," he said, after the No. 9 rejoined training prior to the flight.
"He's a really important player for us, he helps the team a lot, he's great and we are very happy to see him."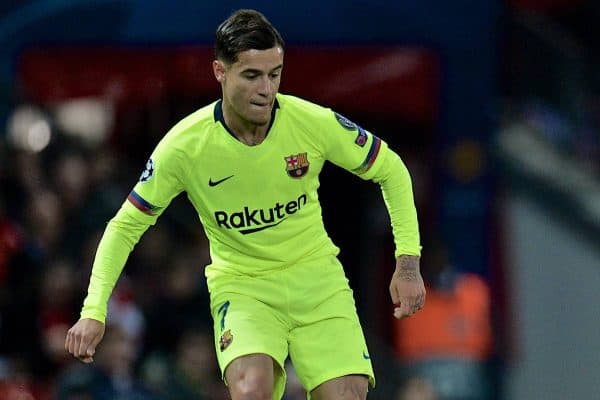 Firmino's fellow Brazilian, Philippe Coutinho, could line up against his former club on Wednesday, and Mane said he was "a little bit jealous that Barcelona got him, because I'd love to see him!"
Rumours continue to circulate over whether the 27-year-old could become Coutinho's adversary in La Liga, with Real Madrid routinely linked, but he took a welcome approach to speculation.
"I think you guys write it, I read it like all of my friends," he explained.
"I respect the league, it's a good league and they have good players, but the Premier League is also a wonderful league.
"I have a chance to play there, I'm very happy, so that's good."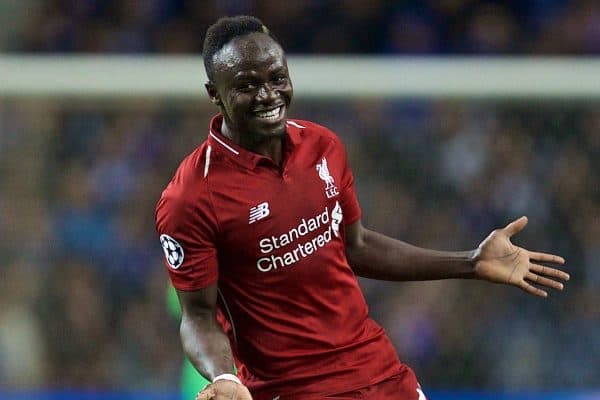 Real's supposed interest in Mane stems from his sensational performances alongside Firmino and Mohamed Salah in Liverpool's much-vaunted front three—compared by one journalist to Barcelona's own attacking line.
"It's a compliment and motivation for us, to be compared with these kinds of players," he said of Coutinho, Ousmane Dembele, Luis Suarez and Lionel Messi.
"It's another motivation to give everything and to win against the best players in the world."
Victory at the Nou Camp is not paramount, with Klopp himself conceding "a draw would not be the worst result in the world" ahead of the return to Anfield next week.
But for a player who has scored in every stage of the Champions League for Liverpool over the past two seasons, Mane will no doubt be eager to fire his side to another win on the road to the final.