Liverpool safely secured passage to the Champions League semi-finals with a 4-1 win over Porto, leaving fans with a number of topics to discuss after the game.
For the second consecutive season Jurgen Klopp's side progressed to the semi-finals of the Champions League, after comfortably dispatching Porto 6-1 on aggregate.
The Reds started the clash on Wednesday on the back-foot after finding themselves penned inside their defensive third, only for Sadio Mane's strike against the run of play to knock the wind out of Porto's sails.
Goals for Mohamed Salah, Roberto Firmino and Virgil van Dijk in the second half put the result beyond doubt and set the Reds on course for a tantalising semi-final tie against Barcelona.
This Is Anfield's Joanna Durkan(@JoannaDurkan_) and Matt Ladson (@mattladson) were joined by Rado Chmiel (@RadoChmiel) to delve into the positives and negatives and discuss if Salah has returned to his best at just the right time.
The good…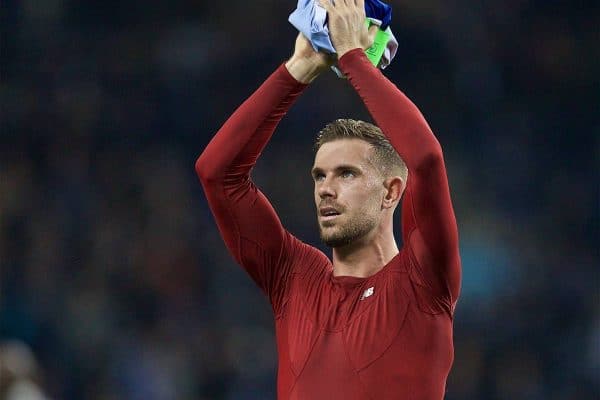 RADO: There are plenty of positives. First of all, the atmosphere in the stadium which was yet again one of the best so far this season.
Both sets of supporters were in fine voice and it just helped the whole spectacle to be a remarkable one—hats off to our travelling Kop for their great support yet again. You make us all proud!
My personal second positive was Henderson. After switching the positions, the skipper has impressed me a lot recently and he is finally one of the key players in the team.
I haven't been a big fan of him in the past, but he has definitely proved me wrong with his recent performances.
Jordan, please accept my apologies!
JOANNA: Just when I think I've wrapped my head around how brilliant this Liverpool side truly is, they somehow conjure up more reasons to leave me in awe.
Now the performance was by no means perfect, but it was one which again showcased the qualities that will make this side one which regularly competes for, and wins, silverware.
After a testing first 45 the Reds turned on the afterburners and eased past Porto, a professional performance which again highlighted the ever-growing maturity of the team, as even in second gear they made it look easy.
I have to agree with Rado on Henderson's performance and increasing importance, the skipper came on like a man possessed and collected yet another assist, and I must say fellow substitute Firmino was also sensational.
It's all clicking for Liverpool at just the right time and it is set to make the final month of the campaign one to remember.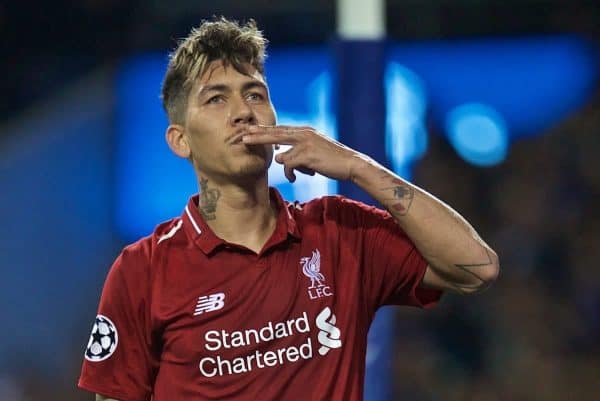 MATT: Rado is right about the atmosphere and massive credit to Porto fans there—their response to going 2-0 down was incredible.
It was nice that Klopp recognised this in his press conference, commenting on the "proper football atmosphere."
The standout player for me was Firmino. His introduction at half-time, plus a tactical tweak to 4-4-1-1, was what changed the game. He provided an extra body in the central area to stop Porto on the ball.
It was also very good to see Gomez get some minutes in.
But overall, to have not played that well but still win 4-1 away from home in a Champions League semi-final: that's very good!
The bad…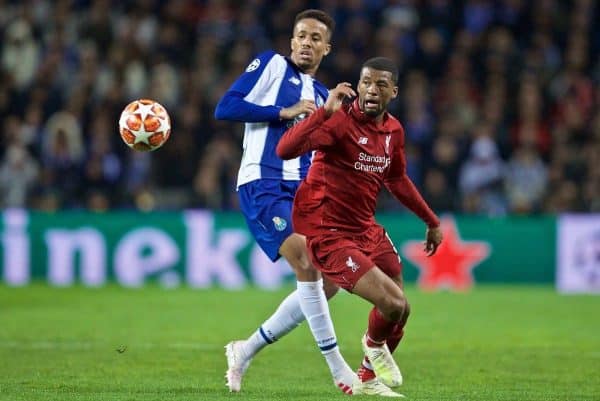 RADO: It's hard to say what was bad. The Reds played a very mature game and controlled it, even despite Porto's early dominance.
The first goal just opened Pandora's box for the hosts and the Reds' next goals were just a matter of time.
I think the only bad thing which came out of the game was that now we need to wait so long for the semi-final against Barcelona.
I wish it could be even tomorrow! But patience is the key, so I'll wait.
JOANNA: As has been the case for a number of weeks now it's hard to look for negatives when the results continue to favour the Reds.
But in saying that, if I was to pinpoint anything it would be that the first half was indicative of a lot of Liverpool's away performances in Europe this season.
It was one which lacked control as the midfield was bypassed too easily, with Wijnaldum and Milner both having struggled to have a positive influence, most notably in the first half.
We were lucky that Porto were wasteful with their chances, but the Reds need to ensure they are quick out of the blocks on the road in the weeks to come—starting with Cardiff on Sunday.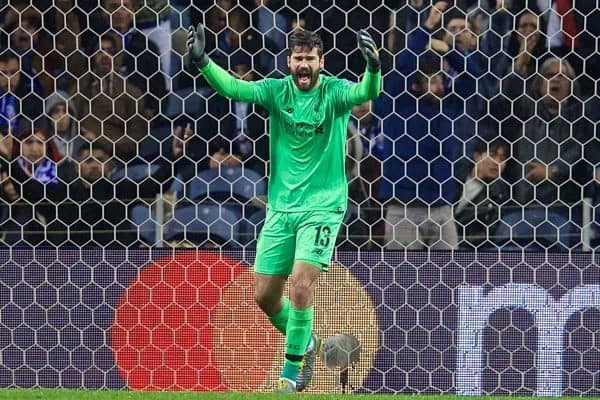 MATT: The weather! Absolutely lashing it down all day, and then the heavens opened up pre-match. Thankfully I was inside the stadium by then!
We weren't great early on at all, pretty much the whole first half really for me—and Klopp made multiple tactical tweaks, swapping the front three around three times, before subbing Origi at half-time.
And Origi was pretty awful. He may be decent as a sub for an impact, but he's far from the quality required to be starting games for this side.
Gini the ghost returned too, away from home. I feel that him, Trent and Robbo have all played too much this season and need managing carefully over this final sprint.
And is Salah coming back into form at just the right time?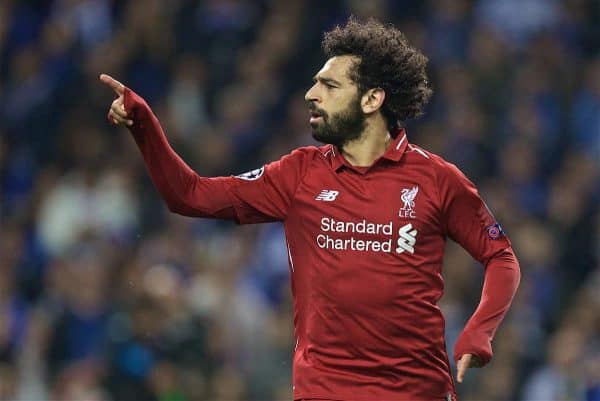 RADO: I think that Mo finally unblocked himself after reaching 50 league goals. He now plays with the same crucial decision-making and magic he had before.
The problem was not that he didn't play his best, as he did, but he wanted to reach that 50th goal too hard and, in my opinion, was a bit too focused on that milestone.
He also had a few different roles on the pitch, and it allowed Mane to reach his full potential and be as deadly as Salah, which was beneficial for the team.
With Salah back to his best, Mane doing what he is currently doing and Firmino bagging goals as well we can say that our front three is back in the game with full power.
Van Dijk is adding some goals recently as well, so I could say that we have a new Fab Four rocking up the town.
The future is bright, so we just need to keep going what we do and the miracle can happen.
I certainly believe in it and I keep my fingers crossed for the final success at the end of the season.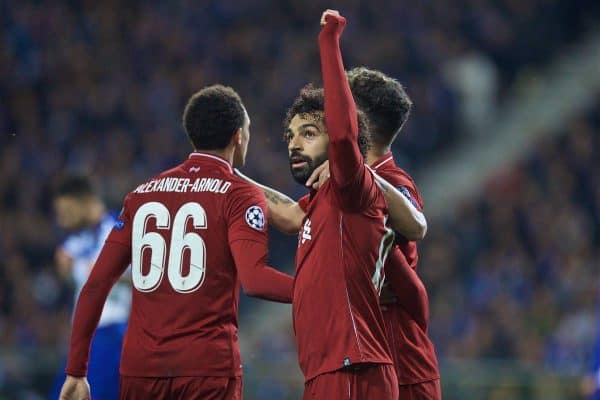 JOANNA: For me, Salah is at the mercy of his achievements from last season and as such question marks over his form throughout the campaign have often been exaggerated.
He's had games where he's been far from his best, like most players, but, like Rado mentioned, I think the process of reaching the 50-goal mark for Liverpool did hold him back and caused his influence in the final third to take a slight hit.
But the Egyptian certainly appears to be firing on all cylinders in recent weeks having notched three goals and set up a further two in his last five games.
His 'return to form' has certainly come at the perfect time for Liverpool as each and every game remaining holds the key to our hopes of Premier League and Champions League glory.
There are few who can stop Salah when he is brimming with confidence and when you couple that with the form of his comrades in attack, you have one devastating recipe for the Reds' upcoming opponents to contend with.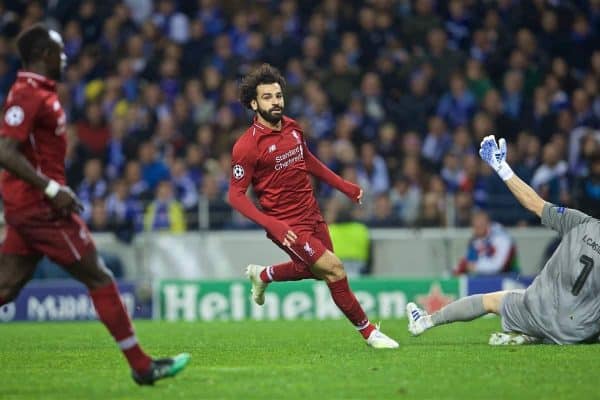 MATT: Absolutely he is. And perhaps Mane's superb recent form actually has worked in Salah's favour as it did previously for Mane.
By that I mean teams now have to be very aware of Mane's threat, which opens up more space for Salah. Previously it was the other way around.
Nice to see the front three all on target again, eh?
Bring on Barca, we will score at the Nou Camp and I'm planning on being in Madrid in June…