Liverpool are on the cusp of greatness, and after three-and-a-half years in the Anfield dugout, Jurgen Klopp's work on and off the pitch is clearly paying off.
There is something uniquely different about this Liverpool team.
Yes, we have an exceptional defensive record this season, and yes, we have lost only a single league game. We have also recently secured the second-longest ever Premier League undefeated home runs.
We have the highest ever number of points of any Liverpool team after 35 games. We have the most clean sheets and the best defence of any team too. Our front three have bagged 152 goals between them (so far) in the last two seasons.
But it's what is behind these remarkable numbers that is the remarkable thing in itself.
It's not something that comes merely from working for hours a day with a football or spending hours on the tactics board. After all, all clubs do that.
Rather, it comes from the careful construction and evolution of a culture within the club; one which is ultimately embraced by each individual player and hence becomes a key part of the team ethos.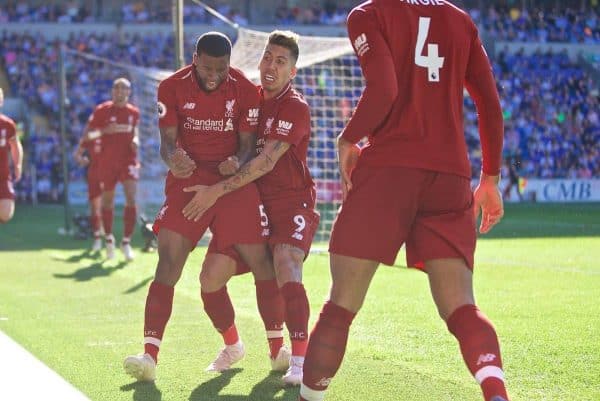 It's called mental strength; resilience; self-confidence; an unshakeable belief that there is no such thing as a lost cause. And it's priceless.
We've experienced promising seasons go up in smoke before. We've seen games seemingly won end up as draws and even defeats.
We've all sat there, nails bitten, hoping our team can cling on, almost expecting the worse. Not now.
Belief of the Players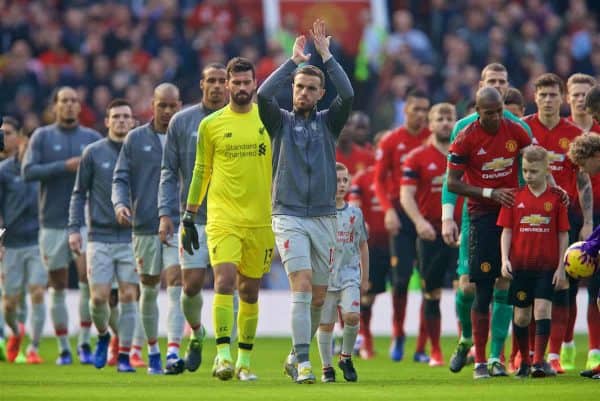 Self-belief has been an underlying, almost hidden theme of this remarkable, record-breaking season.
We've been pegged as 'lucky' Liverpool. But, as Thomas Jefferson once said, "I am a great believer in luck, and the harder I work, the more of it I get."
There was Origi's 'lucky' goal against Everton; we were 'lucky' that Lloris spilled the ball and Alderweireld poked it over the line; 'lucky' that Sturridge scored a screamer at Stamford Bridge in the 87th minute.
What Jefferson meant is that it's not actually luck at all.
The reason we scored those goals, while Everton, Spurs and Chelsea did not, is because A) we were in their penalty box as the clock ticked towards 90 minutes, and B) they weren't in ours.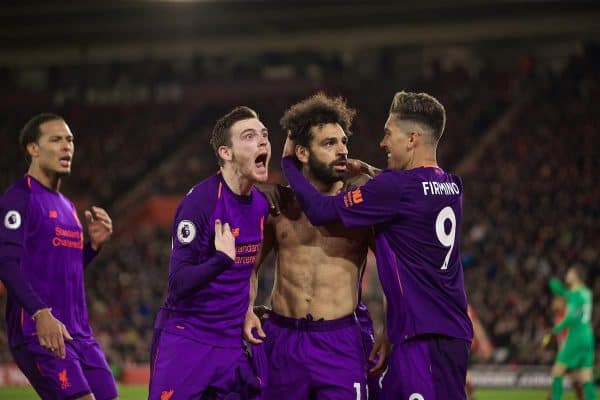 We have scored 22 goals in the final 15 minutes of games in the Premier League this season; a league high.
We have conceded only five in those final 15 minutes, which is joint-lowest with Man City (who have scored nine fewer than us in that same timeframe).
In the second half of games, we have scored 47 times and conceded 11; both, again, the best in the league (the next best second-half goals scored total is Arsenal with 41).
We have won 16 points from losing positions this season; also a league high.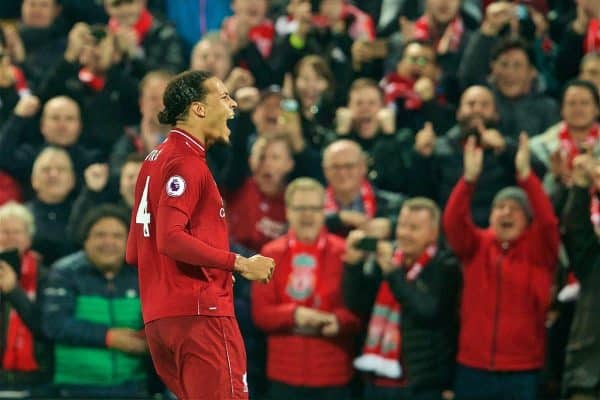 Those 16 points have come from being behind in league games seven times this season.
There is a stark comparison to City in this regard. City have fallen behind in league games five times, twice less than ourselves.
The number of points they have retrieved from those five losing positions this season is one! A single, solitary point.
They also conceded first to Spurs in the Champions League first leg, and fell to another defeat…let's hope they fall behind a couple more times this season.
Belief of the Fans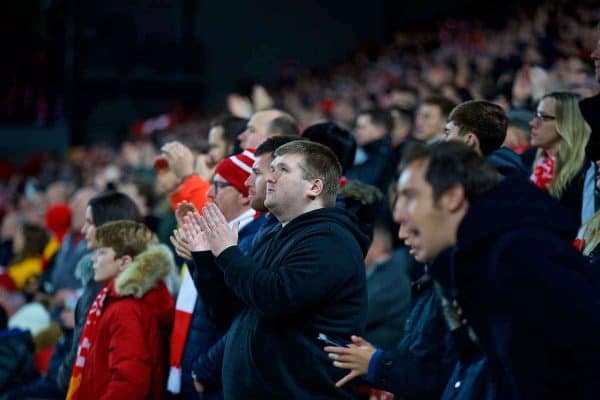 The self-belief of the manager and team has translated to the Liverpool fanbase.
Even in Klopp's first season, the gloom that descended upon conceding a goal was tangible.
It was a learned condition over several seasons. We didn't 'believe' because we'd become too accustomed to our belief being misplaced. It was a self-defence mechanism. False dawns have a tendency to do that.
But when the newly appointed Klopp said his ambition was to turn us from doubters to believers, it was a shrewd prediction from an observant man.
He'd quickly assessed a culture of uncertainty and brittle self-belief in both fans and players as games approached their conclusion; or sometimes before they'd even kicked off.
Nerves of the crowd fed the players, and vice versa; doubts crept in and winnable games were too often needlessly surrendered.
Those days are gone.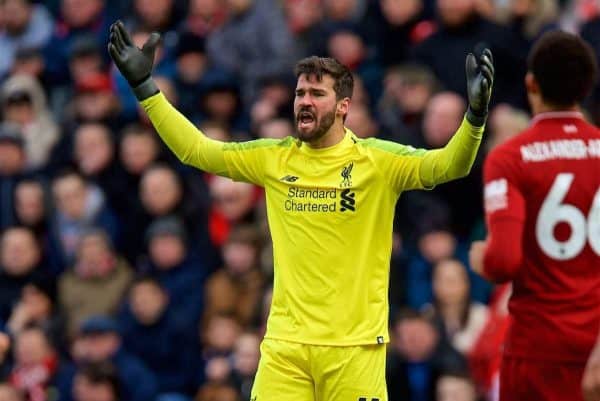 Conceding a goal these days is in itself a rarity, but even so, going behind no longer tolls the death knell.
Instead, it is a catalyst for fiery determination rather than going down in flames; to roll up the sleeves, not roll down the socks.
When we are deadlocked or trail in a game, and the clock clicks past the 80-minute mark, I no longer feel trepidation. Instead I feel a sense of calm and reassurance.
I trust, and actually expect, that the lads will find a way. Because these days, they almost always do.
Team Fitness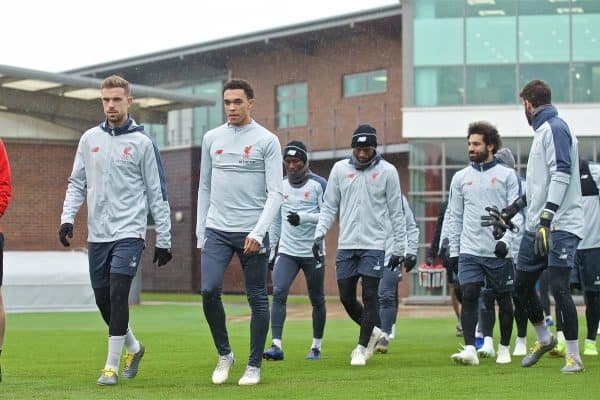 Another key to these late goals, late wins and come-from-behind statistics is the incredible fitness levels of this Liverpool squad.
Remember in Klopp's first season when players were dropping like flies due to muscle pulls and strains? We had medical experts telling us that Klopp was overexerting the players.
It was an easy narrative but, in hindsight, a hollow one.
Rarely do any of our players suffer niggly, small muscle injuries today. I'm no medical expert, but it seems to me that the squad upon Klopp's arrival was not fine-tuned to the peak level of fitness.
It is now. The squad is arguably (and likely) the fittest, strongest and most athletic in the Premier League.
Consider just the last week or so. The effort Southampton put into the first 30 minutes meant they were physically shot by the end.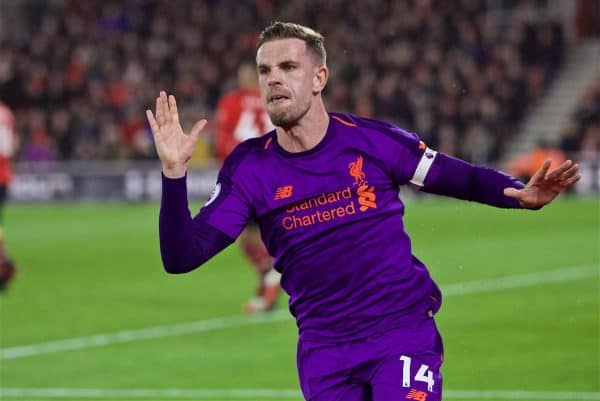 It was no surprise we scored twice in the last few minutes as their legs had gone—and when physical tiredness sets in, mental fatigue follows. They simply couldn't last the pace.
Porto suffered the same fate as their futile use of energy in the opening period sapped their strength for the finale. Yet Liverpool kept going and relentlessly eased past a team with a—until then—100 percent home record in this season's Champions League.
The latest on what is a long list this season was Cardiff on Sunday; a courageous, physically demanding first-half push meant that they were unable to cope with Liverpool's unyielding intensity the longer the game progressed.
For the third time in a week, Liverpool ran away from the field in the final furlong.
It is in those final few minutes where energy and fitness can be the difference between conceding late or scoring late, from turning no points to one, and one point to three; and Liverpool don't have just an ultra-fit team, but an ultra-fit squad.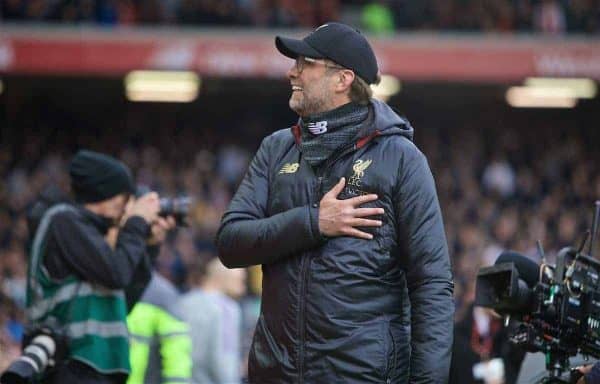 We are on course for our best points total in a season, ever, never mind the Premier League era.
Such is the level of performance that in the 26 Premier League seasons since 1992 we would have already been crowned champions 14 times with our current 88 points.
Victory against Huddersfield on Friday increases that number to 22 of 26. While these stats win us nothing, I mention them to highlight just how exceptional the team has been this season.
Only Barcelona, and then hopefully either Spurs or Ajax, stand in our way of a sixth Champions League win.
Only Huddersfield, Newcastle, Wolves and of course City stand in our way of finishing the season with the second-highest number of points ever in a top-flight season and the possibility of a Premier League title.
No matter the outcome of both, there is one thing of which we can be certain: the lads will give absolutely everything, mentally and physically to try to bring it home.