Jurgen Klopp has explained why he sent on James Milner and Jordan Henderson with Liverpool held by Southampton, and how they sparked the 3-1 win.
The scores were level at St Mary's as the hour approached, after Naby Keita had cancelled out Shane Long's opener, but the Reds looked devoid of inspiration.
Not only that, but they were being consistently exploited on their right flank, with Trent Alexander-Arnold and Joel Matip struggling to cope with the pace, skill and persistence of Nathan Redmond.
Milner replaced Alexander-Arnold and Henderson took over from the quiet Gini Wijnaldum on 59 minutes, and Liverpool went on to secure victory via goals from the captain and Mohamed Salah.
"We could bring two very motivated and lively boys [on], I would say! That helped a lot," Klopp told reporters after the game.
"They push the whole team: they did it in the dressing room and they do it on the pitch.
"It was good to see the influence of the two, and then we scored these two world-class goals. What can I say?"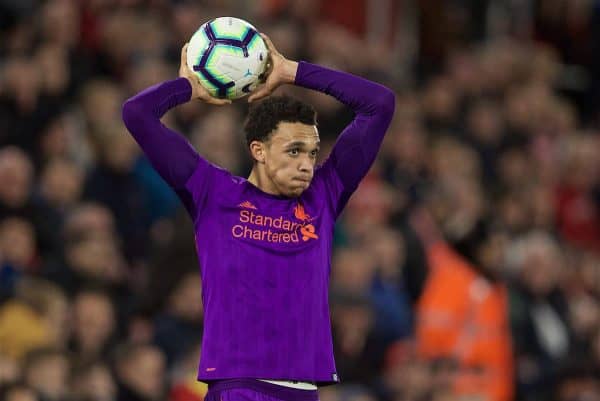 Klopp went on to detail the decision-making behind Milner filling in at right-back, and explained why Alexander-Arnold and Wijnaldum were the prime candidates to come off.
"Come on, the boy had played I don't know how many games for Liverpool and 98 percent of these games were brilliant," he said of Alexander-Arnold.
"Tonight it was obviously not one of these nights, no problem.
"But if we then have an option [we use it]—we had it with Milly, that's why we did it—and it's exactly the same for Gini.
"If we have an option, we have to use it. The boys give their everything, 100 percent.
"And Trent, we need him so much, and he decided games for us and whatever, so now the boy can get some treatment, and then he can go again."
In his post-match interview with Sky Sports, Klopp suggested both Alexander-Arnold and Wijnaldum had "felt the intensity of the season," with both in the Reds' eight most-used players so far.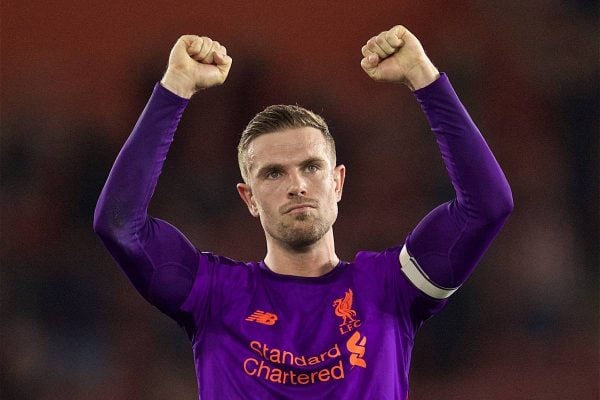 That Wijnaldum came off and Henderson entered to produce a game-changing cameo, including the third goal, further highlighted the options at Klopp's disposal.
It came in a more advanced role for Henderson, as Fabinho stayed in the No. 6, and Klopp conceded that his impressive early showing there for England against the Czech Republic informed his tactical tweak.
"We spoke about that, because he played [No. 8] for England and looked really good," he explained.
"But he played incredible games for us in the No. 6, but we have other players who can play that position.
"So [like with] all midfielders, they have to offer me things and then I make a lineup.
"But how he did it today was fantastic, and the first game for a while in that position I think and scoring a goal is a nice sign."