Jurgen Klopp provided an update on Roberto Firmino's fitness and cherished a "wonderful situation" as Liverpool get set to take on Barcelona at the Nou Camp.
The Reds are preparing for one of their most high-profile games in many years on Wednesday, as they play the first leg of their Champions League semi-final in Catalonia.
Victory over Barcelona to reach the final of Europe's top-tier tournament was an unfeasible proposition just four years ago, but Klopp's arrival has prompted an upsurge in confidence at Liverpool.
Now boasting some of the best players in world football, and one of the best managers too, they can book their place in a second consecutive Champions League final with an aggregate win starting this week.
Speaking to reporters at the Nou Camp on Tuesday night, Klopp discussed the Reds' progress in recent years, and how significant this clash is.
"[Being in the title race and the semi-finals is] brilliant!" he said.
"Actually the only thing that would be better is that somebody tells us 'you're already champion'.
"It's not a problem, we are completely fine, we like the situation. The boys created that situation and now we are here.
"It's a wonderful situation, flying here and then going to Barcelona.
"Not even two years ago it was a big, big thing for the club to only qualify for the Champions League, and now we are for the second time in a row in the semis."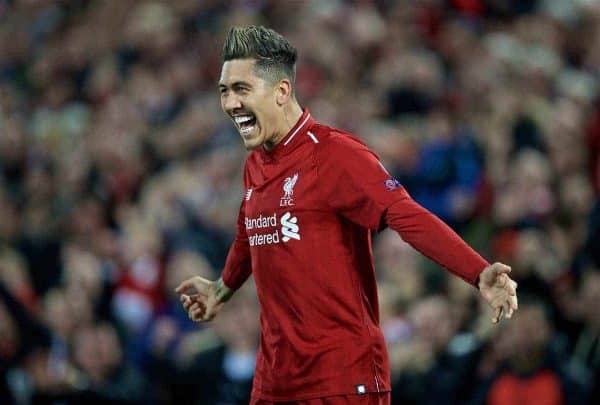 Klopp also discussed the injury that kept Firmino out of Friday night's 5-0 thrashing of Huddersfield and only saw him return to training shortly before the flight to Spain.
"If Bobby is 100 percent ready to play then he will maybe play," he explained, coyly.
"He's here, he trained today, tomorrow another session then I have to make a decision. That's it."
The manager rightly deflected tiresome questions on the power of the Nou Camp, as has been peddled by many journalists in the buildup and even to Sadio Mane just minutes before.
And he discussed the approach to Lionel Messi, in his eyes the world's best player, stressing that while Liverpool should have a plan for the Argentinian, "there are 10 world-class players around [him]."
"It's not only about Messi, but of course it's about him as well," he said.
"Can we concentrate on Messi? We should in a lot of moments. But if you do it only, there are 10 world-class players around who decide the game easily again.
"They have a high-quality team, they are already Spanish champions.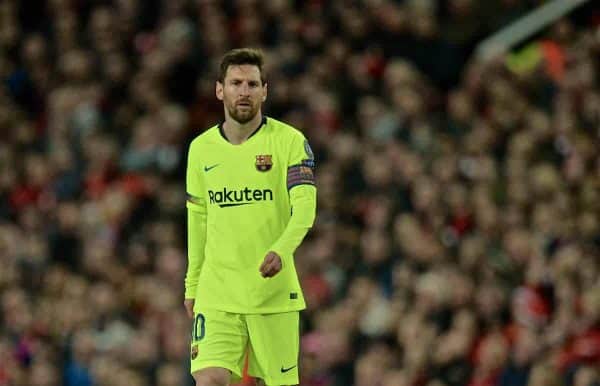 "Messi said before the season, 'we want to bring back this cup', that sounds already like a threat to me in this moment, so I thought we should really try to play the for all of us.
"We did it, now we're here and all I can say is we want to go to the final as well. If we can show that tomorrow night, then it will be good."
Of course, after Wednesday night's first leg, the decider will be played at Anfield next Tuesday.
And though he insisted Liverpool will go for victory in Barcelona, he added that "a draw would not be the worst result in the world."