Liverpool's fantastic video series Bezzies has taken a hilarious new turn, as Mohamed Salah and Dejan Lovren go head-to-head on camera.
The video quiz, where team-mates face-off answering questions about each other, has been a massive hit with Reds fans all season long.
Previously we've seen Alisson and Roberto Firmino together, Naby Keita and Sadio Mane paired off and, earlier in the season, Joe Gomez and Virgil van Dijk share the lowdown on each other—often with light-hearted digs aimed back and forth.
Always, though, the videos have been shown in good humour and with a real closeness evident throughout the squad—and that's again the case with Salah and Lovren.
The two have become close friends at Anfield, with plenty of social media posts along the way highlighting their bond—and willingness to laugh at each other!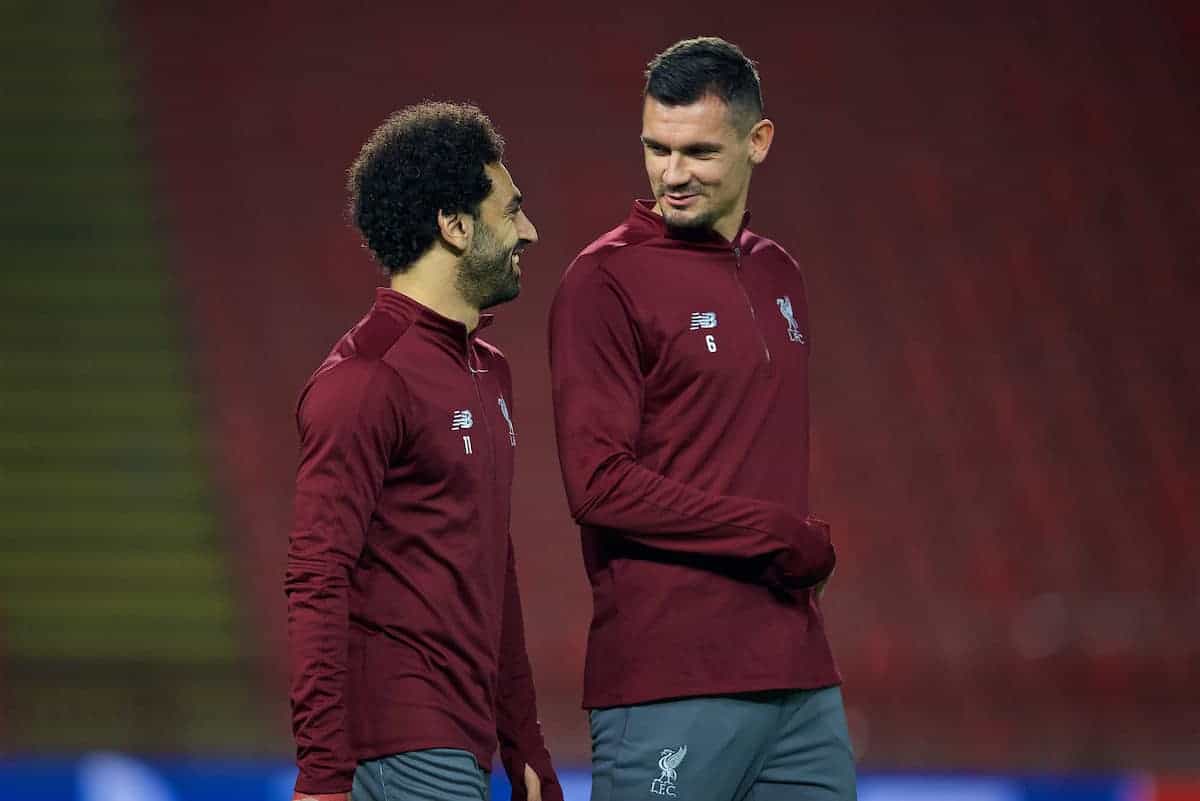 There were no shortage of chances for that on the set of Bezzies, with the opening scenes seeing Salah labelling his buddy a "baby" and saying he has to give him chocolate to calm Dejan down!
The secret to Mo's hairstyle is revealed, as is Lovren's tendency for mood swings—and the forward's habit which irks the centre-back the most.
When asked who Lovren scored his first goal against, Salah answers with an all-time classic—"I don't care!"—before the Croatian World Cup finalist asks Salah, who seemed to win every individual award going last season, if he wanted an additional one for "best player on the training ground."
The back-and-forth banter between the two on Instagram has been a feature of their friendship—but all is not what it seems and Lovren offers a startling insight into it before the video is up!
The self-proclaimed Tom and Jerry of the Liverpool squad enjoy constant digs throughout, but the video's ending clearly also shows the depth of friendship between the two.