Liverpool fan David Farrugia shares his "unbelievable experience" at Melwood which left him full of joy and gratitude for the club and the LFC Foundation.
Football is a form of escapism; an opportunity to forget one's troubles and the outside world for 90 glorious minutes.
At times the sport can offer a sense of purpose, often beyond the action on the pitch, and Liverpool's philosophy and sense of community can prove to be a lifeline for many.
For David Farrugia it's just that, and more.
He was diagnosed with Burkitt lymphoma, a form of non-Hodgkin lymphoma, over 10 years ago, and it has left him suffering from severe, chronic pain ever since.
And recently he was given the opportunity by the LFC Foundation to visit Melwood from Switzerland to meet the players, and it proved to be "an unbelievable experience" which solidified that at the end of the storm there is always a golden sky.
David shared his story with This Is Anfield, where he spoke of his gratitude to the club, players and the foundation.
"This is not just a club, it is a family…"

"I have been a Liverpool fan since the age of five, at which time this amazing club was dominating both domestically and in Europe," David told This Is Anfield.
"Coming from the tiny island of Malta I was crazy about football, and at a time when grass football grounds were unheard of in our country I was always dreaming that one day I would be lucky enough to travel to England and play for Liverpool.
"I believe most kids have similar dreams, even if they seem farfetched. But it's what keeps us striving to better ourselves.
"As time passed, I knew my dream would never be a reality given the circumstances.
"So when I finished my studies, I decided to move to England in the hope of being able to fulfil a more realistic dream: watching Liverpool play at Anfield and to one day have the opportunity to meet the players.
"While living in England I did manage to see Liverpool play a few times, and I even managed to meet three Anfield legends—Phil Neal, John Aldridge and Bruce Grobbelaar—through the Ultimate Anfield Experience.
"Ironically, that same day on November 14, 2008 I scored my last ever goal, beating Brucie in a five-a-side game we had at the academy training ground.
"Soon after, I was diagnosed with cancer which left me paralysed and just hours from death.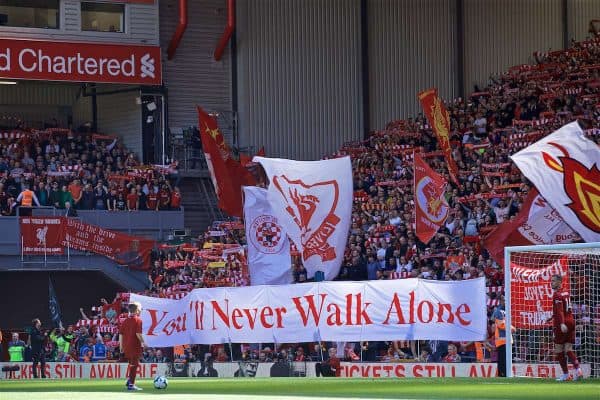 "I had multiple operations and spent almost a whole year in a hospital in Switzerland receiving chemotherapy.
"Although the doctors saved my life their diagnosis was that I would never be able to walk again. It was the worst period of my life. On so many occasions I was ready to give up, it seemed to be the easy way out.
"But above my hospital bed was the phrase You'll Never Walk Alone, such inspirational words which are the heart and soul of the club.
"They're the words which kept me alive and fighting.
"During that time, I also received a personalised message of encouragement from the then-captain Steven Gerrard.
"I felt I had a duty to get myself up again, both because I wanted to be amongst the crowd at Anfield at least one more time, and more importantly I wanted to make sure that my son, who was only six at that time, would have the chance to experience the true meaning of being part of the Liverpool community.
"This is not just a club; it is a family.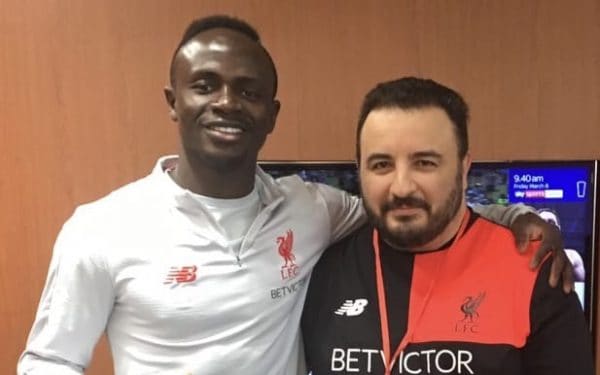 "Ten years on, after thousands of hours of therapy I am now able to walk short distances, enough to enable me to live an almost normal life.
"I have severe pain day and night, which really drains me out, especially since it disrupts my sleep. And I can't do any sports, and I miss that beyond words.
"But fighting on was worth it, I got to see Liverpool win the League Cup in 2012 at Wembley.
"And last month I was invited by the LFC Foundation to Melwood to meet the players.
"It was an unbelievable experience and I want to thank all the good people at the foundation who do an extraordinary amount of work which many people are not aware of.
"I also have to thank the players who made themselves available for a chat and autographs, and were patient as we took photos with them.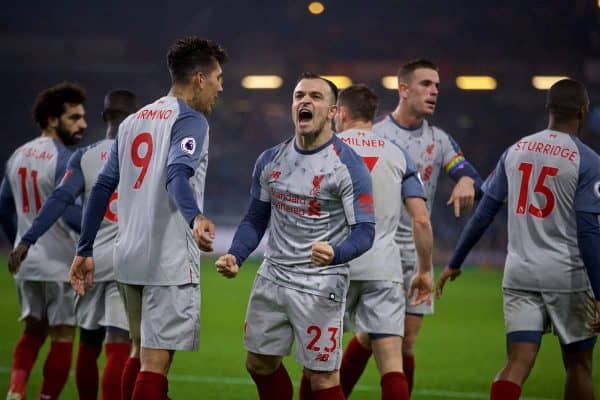 "But a special thank you has to go Xherdan Shaqiri who, when he heard we had travelled all the way from Switzerland, handed us tickets to the Premier League game against Burnley which was already sold out.
"There are a lot of people suffering for numerous reasons, but I want them to know that at the end of the storm, there is a golden sky.
"I want my story to serve as inspiration to others. No matter how bad things look, no matter how much their dreams are tossed and blown, they need to keep walking on.
"Liverpool is like no other club, they take care of their family, and they will never let you walk alone."
---
Thanks again to David for sharing your inspiring story. You'll Never Walk Alone.