Commanding, bewildered, bewitching, blindsided, dominant and punch-drunk. Liverpool were everything under the sun at the Camp Nou.
Unlucky to lose 3-0; lucky to not to lose 6-0. Football can be a strange, strange game at times. It could just as easily been 3-3.
Football offers no guarantees of a fair result. It is what it is, and it can turn on you without warning.
Take a deep breath, absorb the blow, learn the lessons and move forward.
Stand still and it can be fatal.
We Look Out to the Sea at Anfield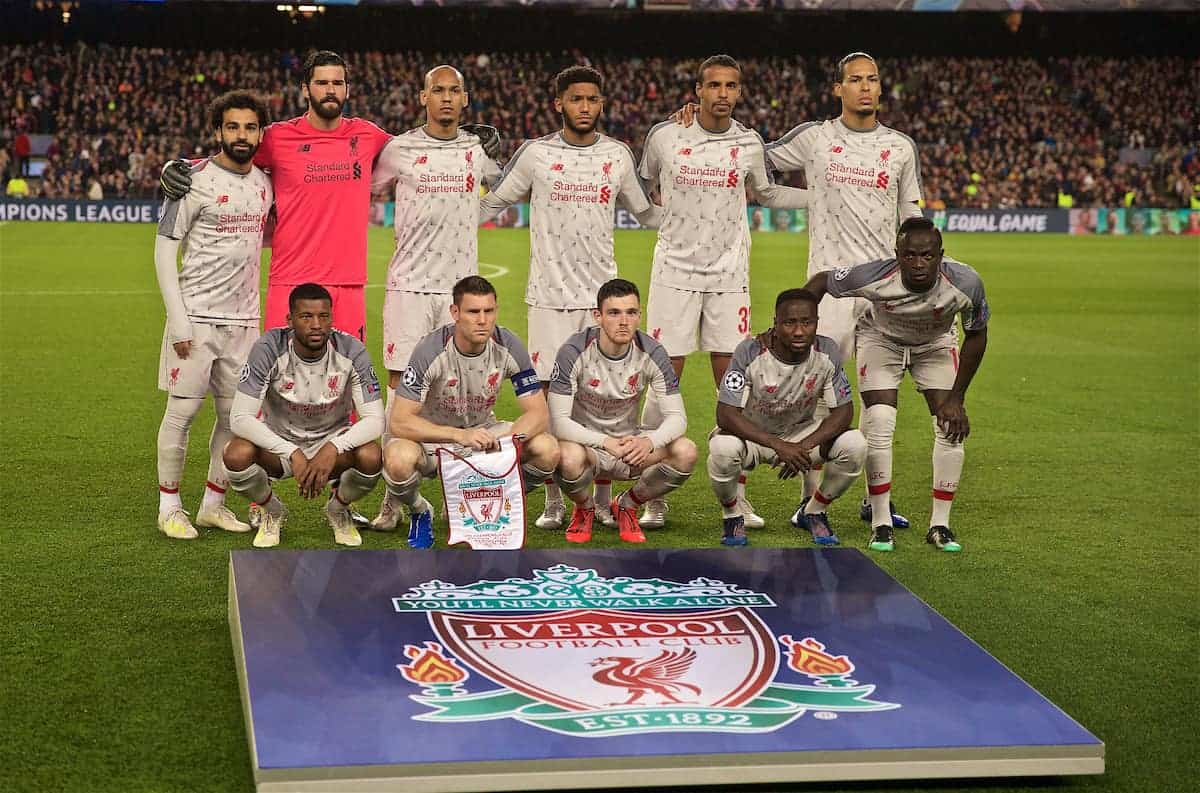 Go on to the pitch at Anfield next Tuesday and make life as difficult as possible for Barcelona. If they are to get to the Champions League final, then make them earn it. Do not simply wave them through.
All the focus early in the day was about the actions of the lunatic element. Pushing bystanders into fountains; acting the stereotypical Brit abroad. Remove season tickets, fan cards or memberships and bin them off once identified.
You either head out to a game like this and enjoy yourself, or you aim to stop others enjoying themselves. These quilts are a brass band and a sponsorship deal with Pukka Pies away from 'Barmy Army' territory.
We look outwards to the sea, not inwards to the hills. Take your little Englander traits and attach them to a body of people who better appreciate them. UKIP, for instance.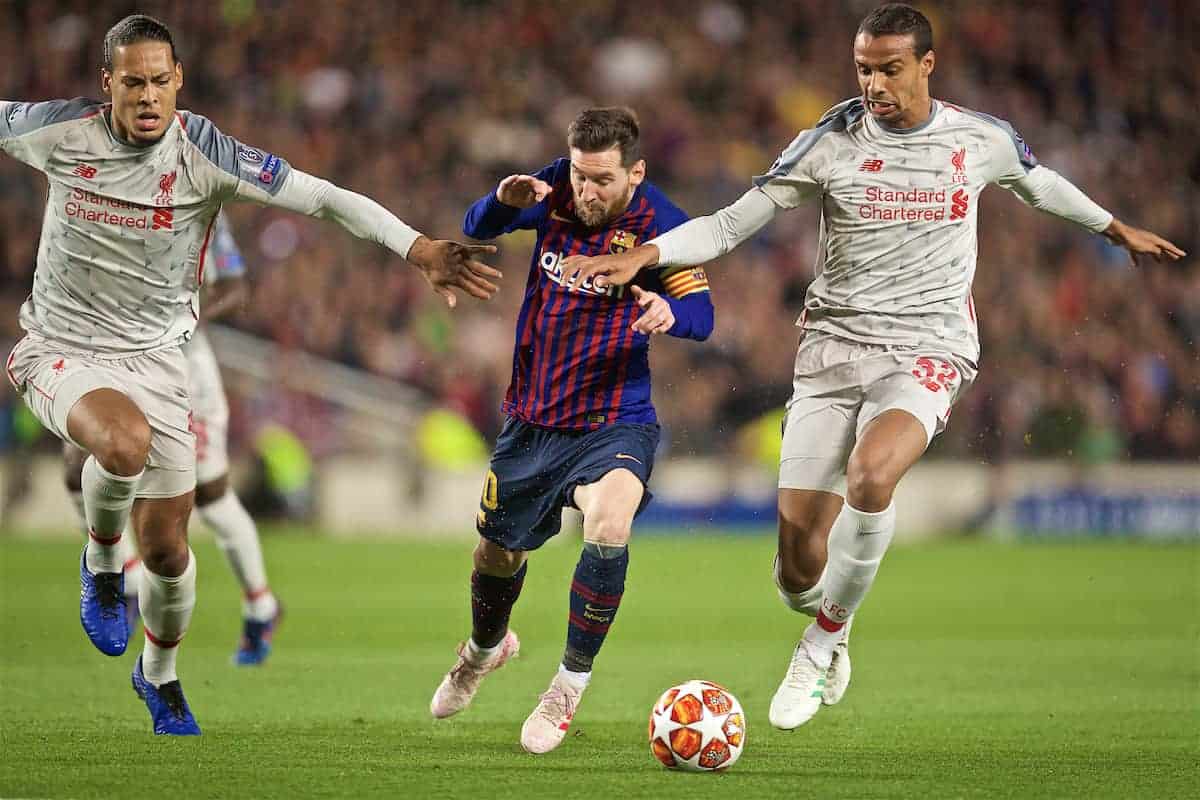 Penalty shouts apiece early in the game. Ours was more realistic than theirs.
Virgil van Dijk vs the Argentinean Salah. There was a lot of moaning from Lionel Messi, a clear indication that Liverpool were getting to him. We plucked the ball off him at will, he resorted to niggling incidents and rolling around.
We lost Naby Keita early. This was a blow, as the pattern of the team went with him.
Jordan Henderson didn't do anything wrong as such, but the path of the game altered somewhat.
Celebrations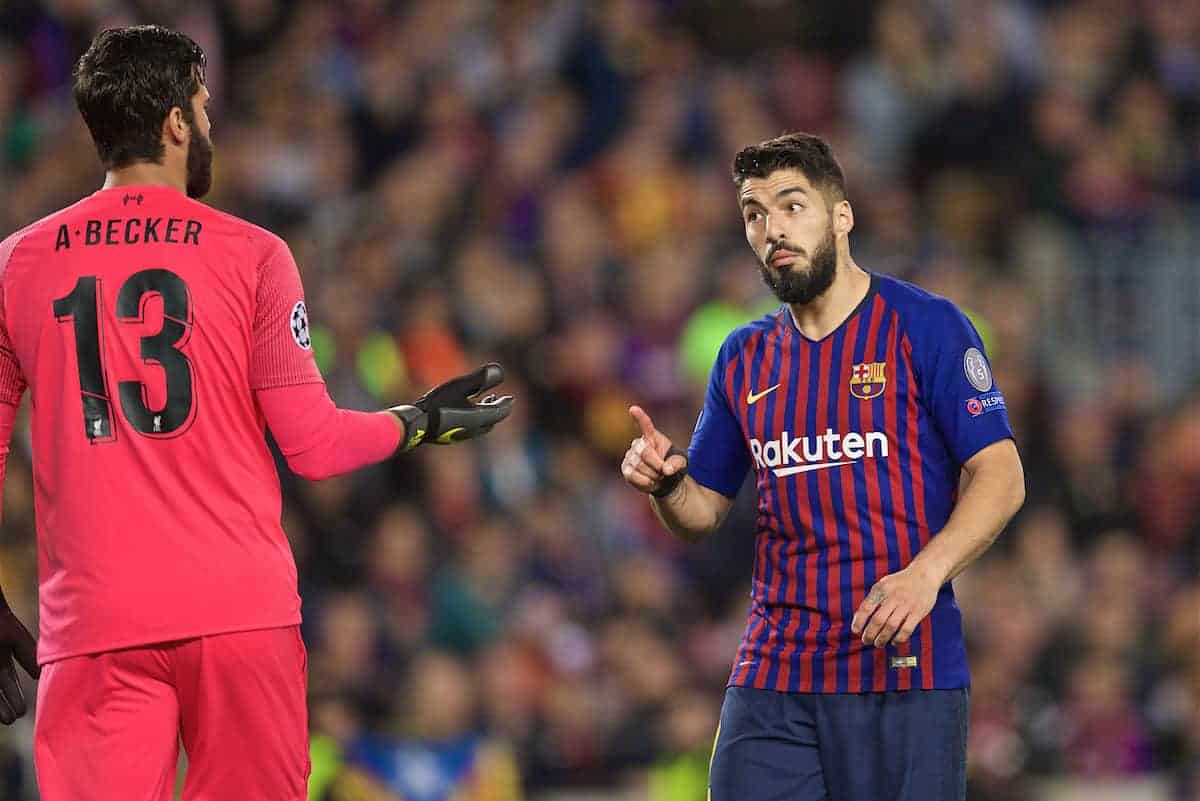 Barcelona can be as sluggish as you wish, but they will always be capable of springing into life. Luis Suarez's goal was well-taken. It was a good goal, from a good team.
I have no concerns about his celebration. If he were to leave Barcelona and then score against them, then he would celebrate it in the same way. Suarez is an instinctive player, he plays for the ball and the glory, not the team.
There is a good chance that Barcelona will face Ajax in the Champions League final. If Suarez scores, he will not care a jot that he used to play for Ajax. He will simply pay his lip service prior to the game and then head out to do his job.
Suarez is what he is: Horrible to play against. It is nothing we already didn't know. He used to do it, in exactly the same way, for us, after all.
Brave or Foolhardy?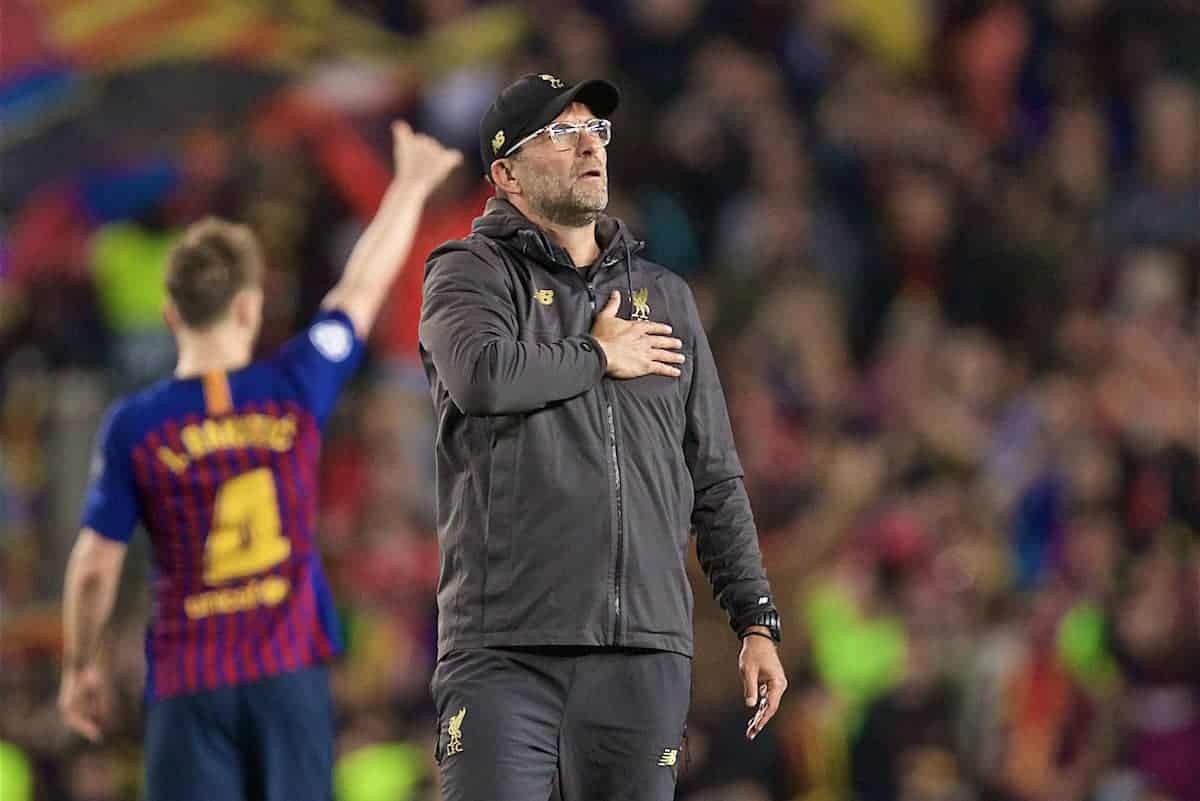 The call of Joe Gomez over Trent Alexander-Arnold was a big one, but Alexander-Arnold has been better on the front foot than he has on the back foot of late.
Gomez, however, isn't a natural at right-back, and to throw him in at the Camp Nou for a first start for many months was a brave and borderline foolhardy thing to do.
For prolonged periods, Liverpool showed no fear, yet moments of fear were induced in their opponents. Compelling chances fell to Sadio Mane, twice to James Milner, also twice to Mohamed Salah—inclusive of hitting the post, after a desperate goalline clearance.
A stroke of fortune to go 2-0 up, a work of art to go 3-0 up; was it a coincidence that Barcelona grew in stature after the hooking of Philippe Coutinho just before the hour mark?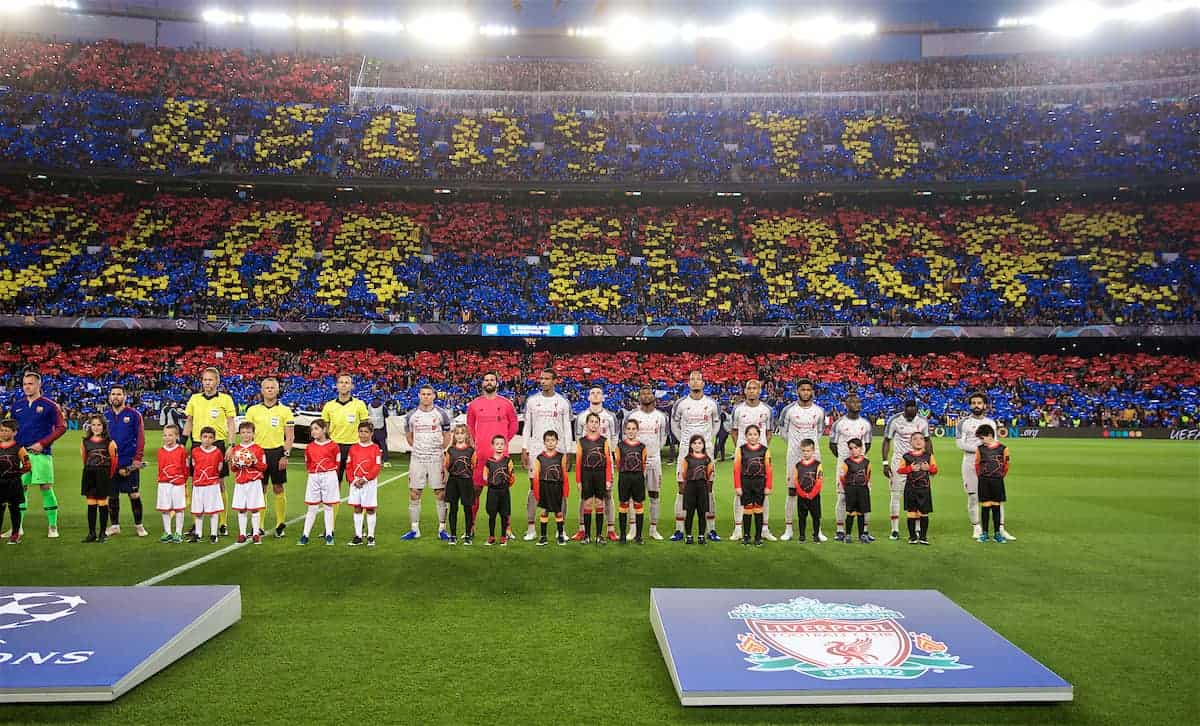 This game was played out in front of the biggest Camp Nou attendance of the season. Interest piqued by it being the semi-finals, interest piqued by it being Liverpool. We concerned them and kept them disorientated.
This concept was played out in reverse down the final stretch and we were made to pay for it.
Two very different goals from Messi would appear to have sewn the tie up. It wasn't one of the great Messi performances, but he was the deliverer of the damaging punchlines.
A Strange Fit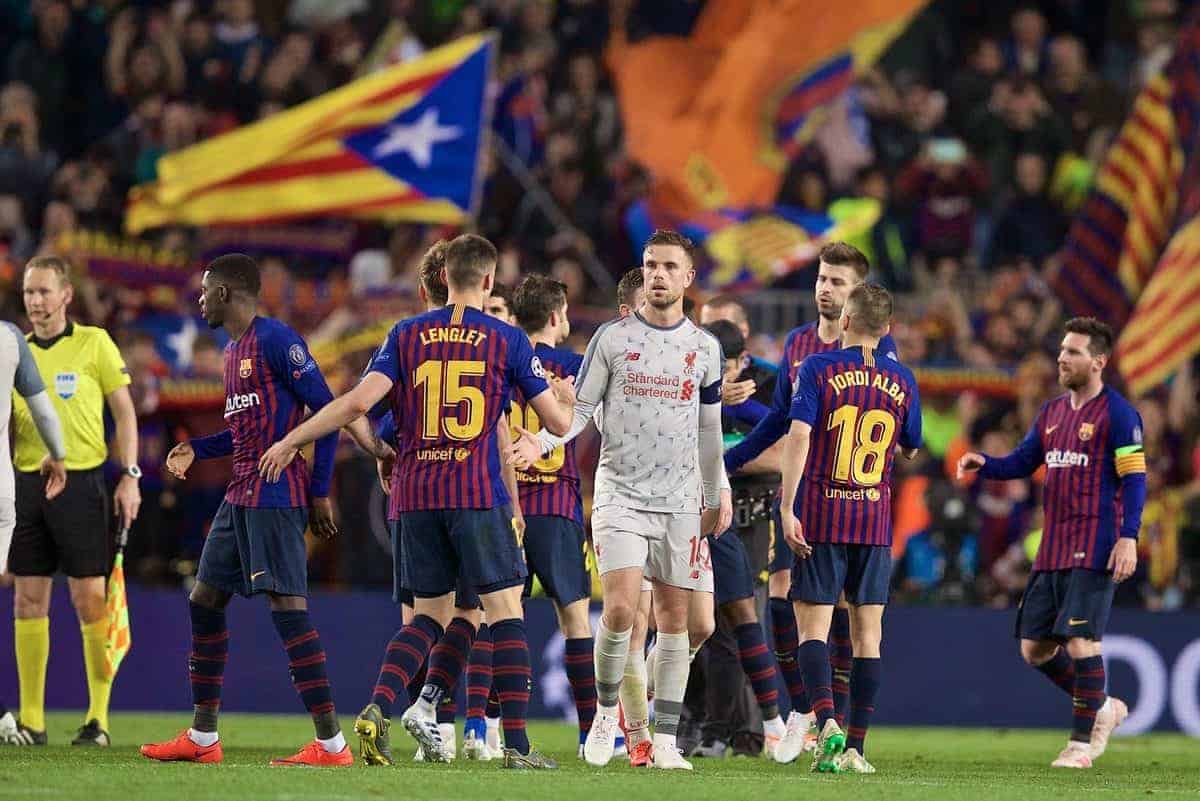 The Champions League has been a strange fit for us this season. Very poor on our travels for the group stages, we were enlivened by the games against Bayern Munich. We then rolled into the games against Porto.
Barcelona presented something different, and despite looking forward to the games, we have been left to feel hard done by.
Can we turn it on its head next Tuesday? We are just about the only club going who could do the perceived impossible.
So here we are, our season now resting on the actions of others as much as the actions of our own.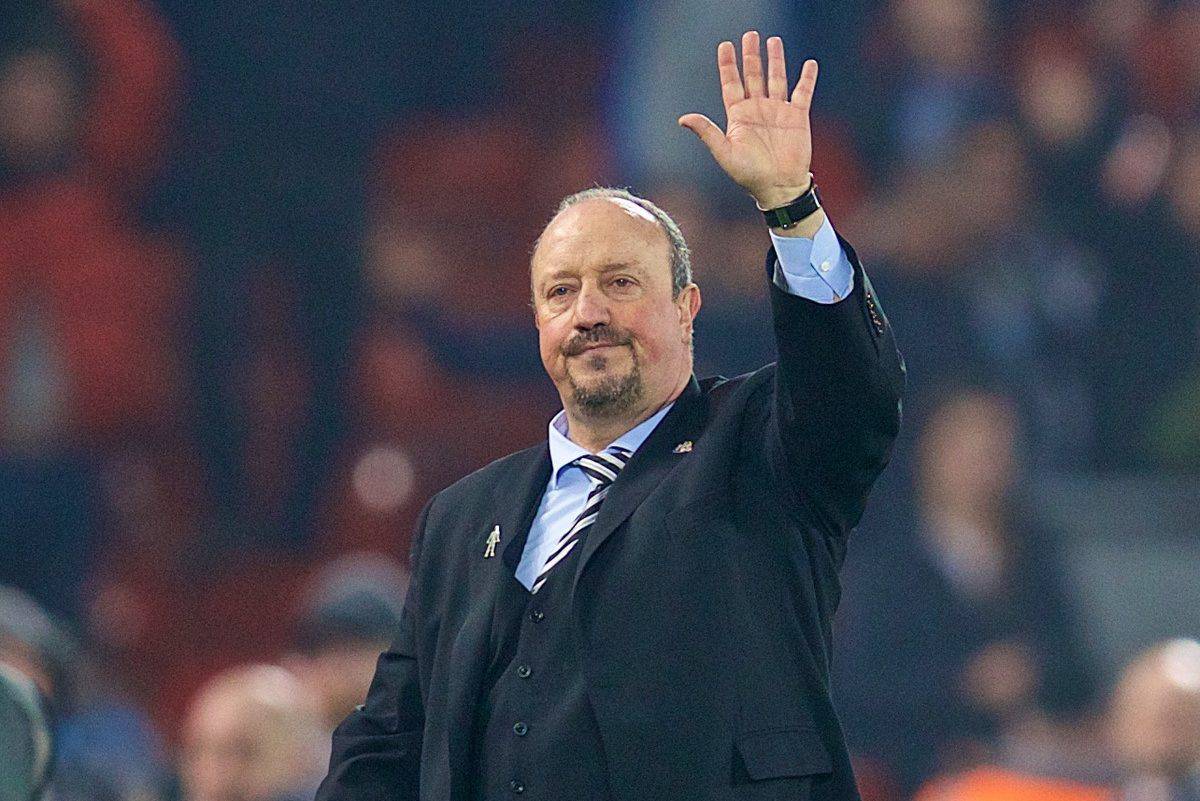 Back to Premier League duty we go, with the need to lift ourselves, with the need to overcome one of our own, in Rafa Benitez.
One last game where we can throw the pressure back onto Manchester City, before the final day arrives. It is going to take a Herculean effort to pick ourselves up.
The Champions League and Premier League advantages lay with Barcelona and Manchester City respectively.
But, if we are to go down, let's go down fighting, rather than waving a white flag of surrender.