Alex Malone has seen it all and been to 10 European finals involving the Reds, but this year's crop has got him melting at the knees.
Dear Jurgen, the owners, and the entire playing and backroom staff of Liverpool FC, I felt compelled to write a note of gratitude from me personally and on behalf of millions of Liverpool fans around the globe.
When the final whistle blew at Anfield on Sunday my minor emotion was, not surprisingly, disappointment. But my overwhelming emotion was one of immense pride.
In previous 'almost seasons' it felt different; it was different. Previous Liverpool teams had come close, but there was a surreptitious belief that those seasons were one-offs and a repeat performance, while not out of the question, was unlikely.
Our fears were realised; subsequent seasons to all three previous second-place finishes saw a disappointing decline.
Great players left us then when things didn't go to plan. Our great club had seemingly lost its aura, and its once lofty status, to keep them. We had all but resigned ourselves to the belief that we were powerless to resist the draw of Real Madrid & Barcelona. We had become doubters.
Thanks to each of you, those days are over. We are no longer built on rocky foundations. The world's essential players are having their heads turned towards the bright lights of Anfield, not away from them.
It is Liverpool, not Barca, Real, PSG, Man City or Bayern who are Champions League finalists for the second consecutive year.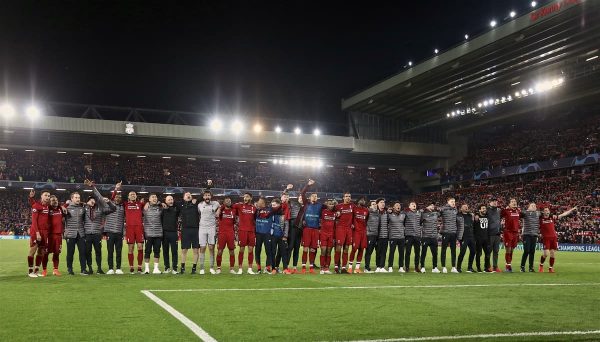 You, as part of an incredible team behind the remarkable renaissance of our great club have spearheaded a resurgence of truly epic proportions.
What follows is my humble attempt to capture and relate to you what I know many Liverpool fans are feeling.
And, while this 'thank you' note is directed at every single person involved; player, owner, staff member etc. it is only right to highlight certain individuals for personal praise and accolade while not forgetting that, in the end, it has been a collective effort:
Jurgen Klopp – Not since the legendary Bill Shankly has a Liverpool manager had such a seismic, positive effect on the team, the culture and the fans.
You have galvanised not just a team and a squad, but an entire global fanbase. Your positivity and relentless optimism are contagious; your self-belief, infectious; your commitment and dedication, unrelenting.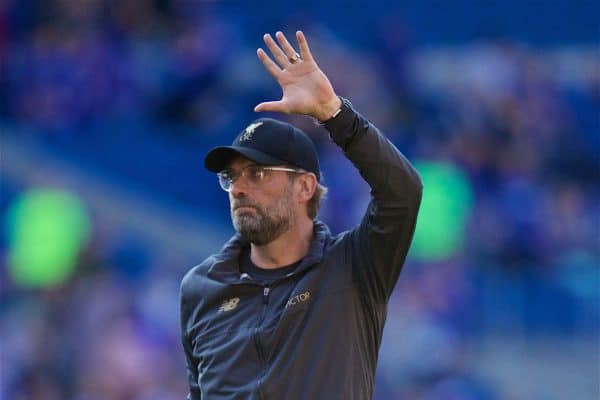 In time-honoured Liverpool fashion, you are a man of principle and integrity. Like Shankly, you will cheat no-one but single-mindedly plot to defeat everyone.
You have taken Shankly's famous 'bastion of invincibility' rallying cry, and – with just a single league defeat in an entire season – almost achieved it.
You have put a smile back on the Red two-thirds of the City of Liverpool. There can be no greater show of respect than when historical and bitter rivals begrudgingly respect you and are envious they don't have you.
Alisson – for too many years, we leaked far too many goals. You not only won the Golden Glove in your first season; you were the security blanket that galvanised the entire back 4. Finally, we saw defensive performance without fear.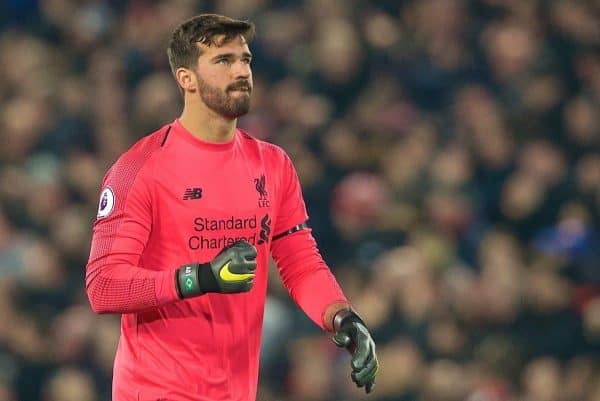 21 clean sheets and only 22 goals conceded is our best defensive record in the Premier League era and one of the best in our illustrious history.
Your critical saves against Barcelona, and – let's not forget – in those final seconds against Napoli, were the key to our second successive Champions League final. Your confidence, self-assuredness and mastery of the arts of goalkeeping were quite simply, glorious.
Trent and Andy Robertson – how about keeping your good-natured competition going, for, let's say, the next decade?
I've been watching Liverpool FC for over 40 years, and never have I seen a full-back pairing this exceptional. In the entire Premier League, you came joint third and fifth in the 'assists' table – from left & right back! How do you do that yet concede the fewest goals in the league?
No defensive pairing has ever contributed 23 assists in 38 games. No 2 full-backs have ever added so much to their team's attack, while also being essential components of league's best defence. Remarkable. And Trent, that was the assist of the century.
Virgil Van Dijk – I never believed I would see any Liverpool central defender as supremely gifted as the great Alan Hansen. I was wrong.
You weren't merely 'Player Of The Year' in England, you were player of the year by a country mile. You were as close to perfection as it is possible to be. Not a single player was capable of dribbling past you.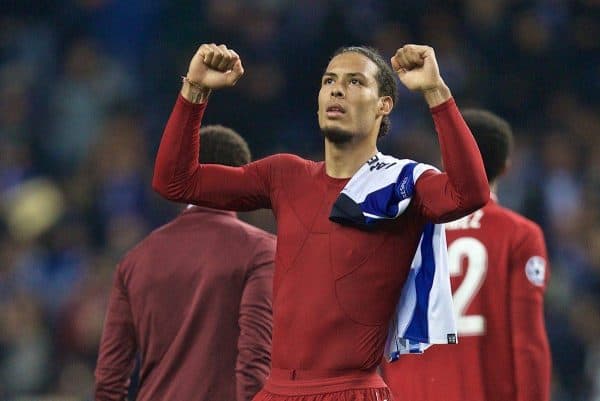 Your defensive statistics cannot be matched. Your performances were masterclasses in defensive excellence. Truly great players also make the players around them better; and Joe Gomez (brilliant until his unfortunate injury), Joel Matip (a fantastic season) and Dejan Lovren each reaped the rewards of your influence and tutelage. You were beyond brilliant.
Sadio Mane & Mo Salah – congratulations on your joint-victory as Golden Boot Winners.
44 goals in a combined 74 appearances is simply amazing. Rarely do players in the same team exceed twenty goals in a season, but you did it with ease. Even with the additional defensive focus on the 'red arrows' after last season, they couldn't stop you. But you couldn't have done it without the incredible efforts of Roberto Firmino who plays the forward role in such a unique way he seems to have personally invented it.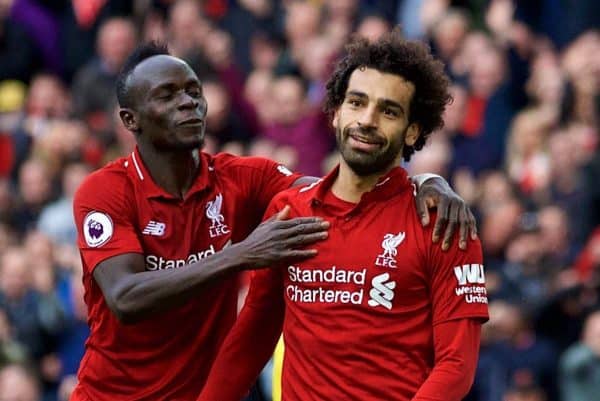 Roberto, you may not have scored as many goals (although 12, with 6 assists isn't too shabby) but your tireless, selfless and evasive work on and off the ball was a key to the success of your strike partners.
Divock Origi – what can I say? Roy of the Rovers stuff! From bit-part player to a never-to-be-forgotten winner against Everton, a critical impact at Newcastle, and……. that brace in the greatest European comeback of all time.
David Fairclough and St Etienne? This may well be remembered as your Fairclough moment, destined to be the stuff of legend.
Whatever the future holds, your place in Liverpool folklore is assured. Your lack of opportunities could have seen you throw in the towel, but not a chance. It is great testament to your character that instead, you came to life in the most explosive way. Never forget, it was your goal that sent us to Madrid.
The entire midfield – you were the players most rotated and most unfairly criticised by the 'expert' pundits. You also happened to cover the most ground and make more interceptions of any midfield in the Premier League.
Your drive, commitment and effort (whichever three of you played) became the human barrier others couldn't penetrate. While you were busy setting landmines in the middle of the park, the full-backs were flying down the wings and launching grenades. The second-best attack and best defence in the league is testament to your midfield influence.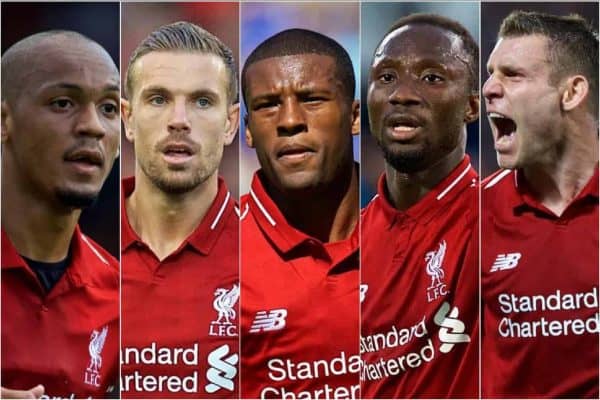 And to Naby Keita and Fabinho especially… after the expected (and quite understandable) tentative start at a new club, you were each superb as the season progressed. Welcome to our club, and long may you stay and thrive here.
To Shaq, stick with it, lad, and you'll reap the rewards. Your goals against United gave you a lot of credit in the bank; your assist for 3-0 against Barca can – if you really want it – be a springboard to great personal success next season. Remember that. There's nowhere else you want to be right now.
Gini Wijnaldum, Jordan Henderson and James Milner – you've each had your critics (me included at times) but you've each played a massive part and come through this season with flying colours. My apologies and sincere thanks to each of you. You were each, commitment, dedication and heart personified; and Gini.. that Barca brace? Simply sublime.
And the rest
My gratitude doesn't end with the manager and players. There's everyone else from John Henry and the owners to the entire backroom staff; to the incredible understated and underestimated work behind the scenes of Michael Edwards and the leadership of Peter Moore.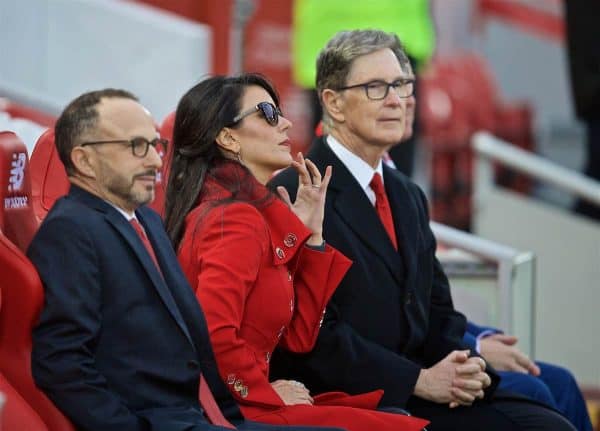 You have developed the infrastructure for success throughout the entire fabric of the club; a machine with hundreds of essential parts, each working together at peak performance. Properly maintained and with the occasional tweak, it can run seamlessly for many, many years.
From the brink of administration in 2010, you have methodically and meticulously plotted the resurgence of Liverpool Football Club.
We have risen, phoenix-like, from the ashes of near ruin, to sit once again amongst Europe's elite. You have us believing again; dreaming again.
And even though 97 points somehow wasn't quite enough, and we won't know for another couple of weeks if we are to be crowned the Kings of Europe once more, one thing is undeniable…
…the amazing Premier League campaign and a second consecutive Champions League final mean that you have already put smiles back on the faces and hope back in the hearts of Liverpool fans everywhere.
Now let's go get ol' Big Ears and bring it home.
YNWA