Naby Keita is reportedly set for up to a month on the sidelines with injury, meaning his debut season with Liverpool is almost certainly over.
The No. 8 has had a stop-start campaign in 2018/19, but a strong run of form of late had seen him back in Jurgen Klopp's starting 11.
Goals against Huddersfield, Southampton and Porto went some way to lifting his confidence and he was impressive in the early stages against Barcelona on Wednesday night.
Less than 20 minutes, however, Keita took a heavy tackle from Ivan Rakitic and five minutes later he was subbed off, though it's not entirely apparent if the injury was a direct consequence of the challenge.
French-language outlet Foot224 have reported that Keita suffered an adductor injury and will be looking at three to four weeks out, a claim reaffirmed by the Mirror's David Maddock on Twitter.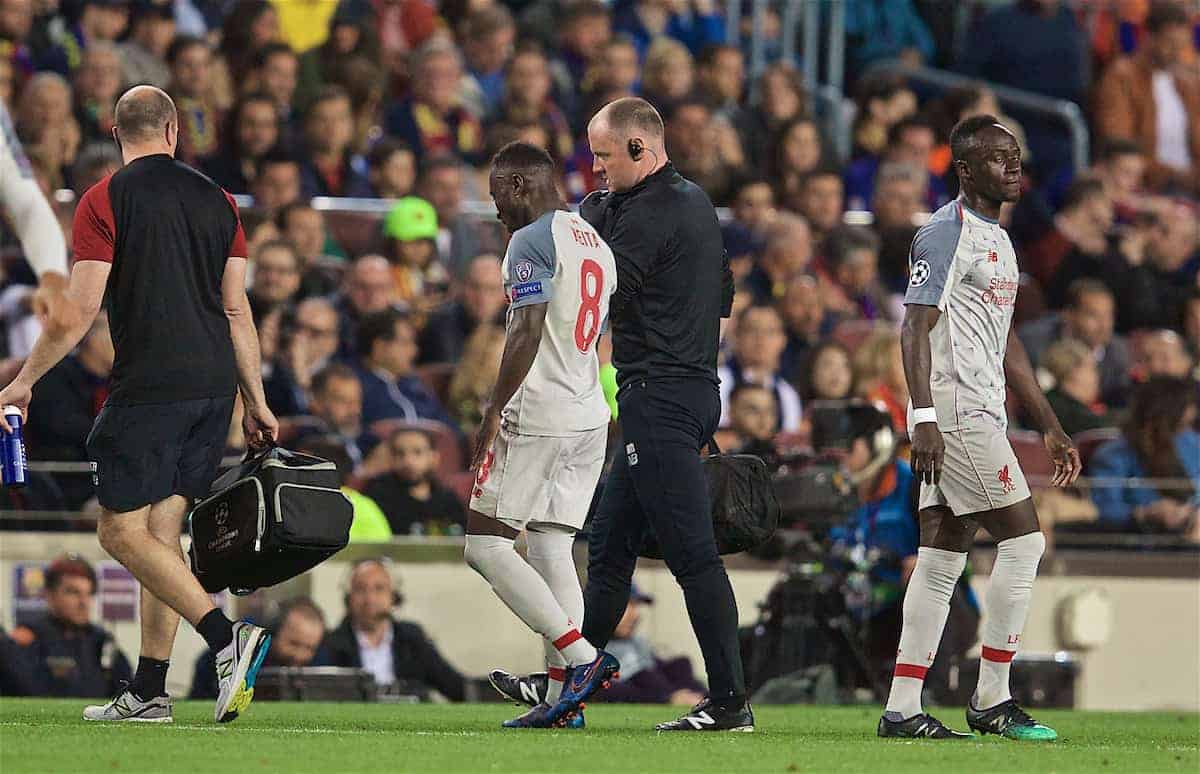 After being in and out of the team all season, Keita had started the last four Premier League games in a row for the Reds, as well as both first legs against Porto and now Barcelona in the Champions League.
A four-week absence would leave him unavailable until at least May 29, well after the Premier League season ends.
However, should Liverpool complete an incredible turnaround in the second leg against Barcelona, he might still be available for the Champions League final itself, set to be played in Madrid on June 1.
Over the slightly longer term, Guinea will have a keen eye on Keita's fitness, with the national team set to partake in the 2019 Africa Cup of Nations this summer.
The tournament runs from June 21 to July 19, with Guinea's first Group A game against Madagascar on June 22, leaving the midfielder plenty of time to recover.