Virgil van Dijk has praised the "very important" Divock Origi and "unbelievable" Joel Matip for their role as Liverpool's cult heroes in the second half of 2018/19.
The Reds' club record-breaking 97-point tally in the league, and a dramatic run to a second consecutive Champions League final, has clearly been a team effort.
Though Van Dijk has been named PFA Player of the Year, the Premier League's Player of the Season and Liverpool's Players' Player and Fans' Player of the Year, the contributions of those around him have been invaluable.
But while the likes of Sadio Mane, Mohamed Salah, Roberto Firmino, Alisson, Trent Alexander-Arnold and Andy Robertson have been widely lauded, there are many others worthy of praise.
Two of those are Origi, who has netted six goals in 20 games including a brace in the 4-0 semi-final second-leg win over Barcelona, and Joe Gomez's stand-in Matip.
And in a long interview with the club's official website, Van Dijk heralded the duo for their efforts, starting with the striker, who "shouldn't be overlooked."
"Div is Div. He's working hard, he's fast and he has qualities that make defenders work for their money basically," he explained.
"He's a great guy. I've got to know him much better this season because last season he was on loan, and he speaks Dutch as well which makes it a bit easier.
"He's a great guy but he's a very good player as well who has been very important for us this season and he shouldn't be overlooked."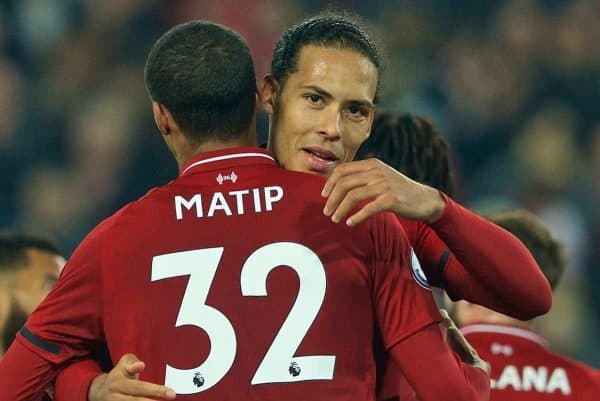 Though Van Dijk started the campaign alongside Gomez at the back, with both excelling in a rock-solid partnership, Matip has filled the void impeccably since the No. 12's injury.
He was outstanding over two legs against Barcelona, as Liverpool booked their place in the final against Tottenham on Saturday, and the Dutchman highlighted this.
"Joel was obviously struggling with injuries in the beginning. I think it's a bit of the other way around from Joe," he noted.
"Joe was obviously unbelievable until his injury and Joel has filled in—Dejan as well when he plays with me.
"Joel, I'm delighted for him that he's at that level. The way he is performing, that's unbelievable.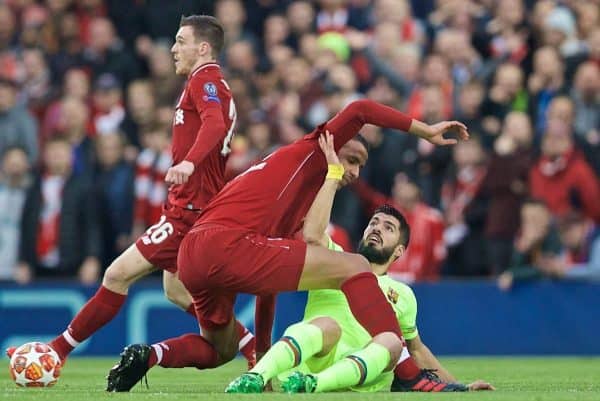 "If you look at the second game against Barcelona, his performance at home was unbelievable.
"It helps everyone and I'm just very happy to help everyone as well."
Van Dijk speaks so highly of his team-mates, explaining his view that "this group of players is special," and that includes those who began the campaign in the periphery.
Origi and Matip are certainly worthy of plaudits, as they have been two of the key figures in this run-in.