Jurgen Klopp has hinted that Roberto Firmino will be involved in full training over the next day or so, a huge boost for the Champions League final.
The Brazilian forward missed the end of the Premier League season through injury, potentially worsened by his cameo appearance off the bench in the first leg of the semi-final against Barcelona.
Despite his absence—and that of Mohamed Salah—the Reds triumphed at Anfield in the second leg and the final now awaits in Madrid against Tottenham.
A return for the No. 9 would be integral to Klopp's tactical plan and the Reds' chances of victory—and the boss delivered an optimistic message on Thursday in that regard.
"Bobby looks really good [and] he is now part of training. It was not too long out, but of course we are still careful and want to make sure nothing happens.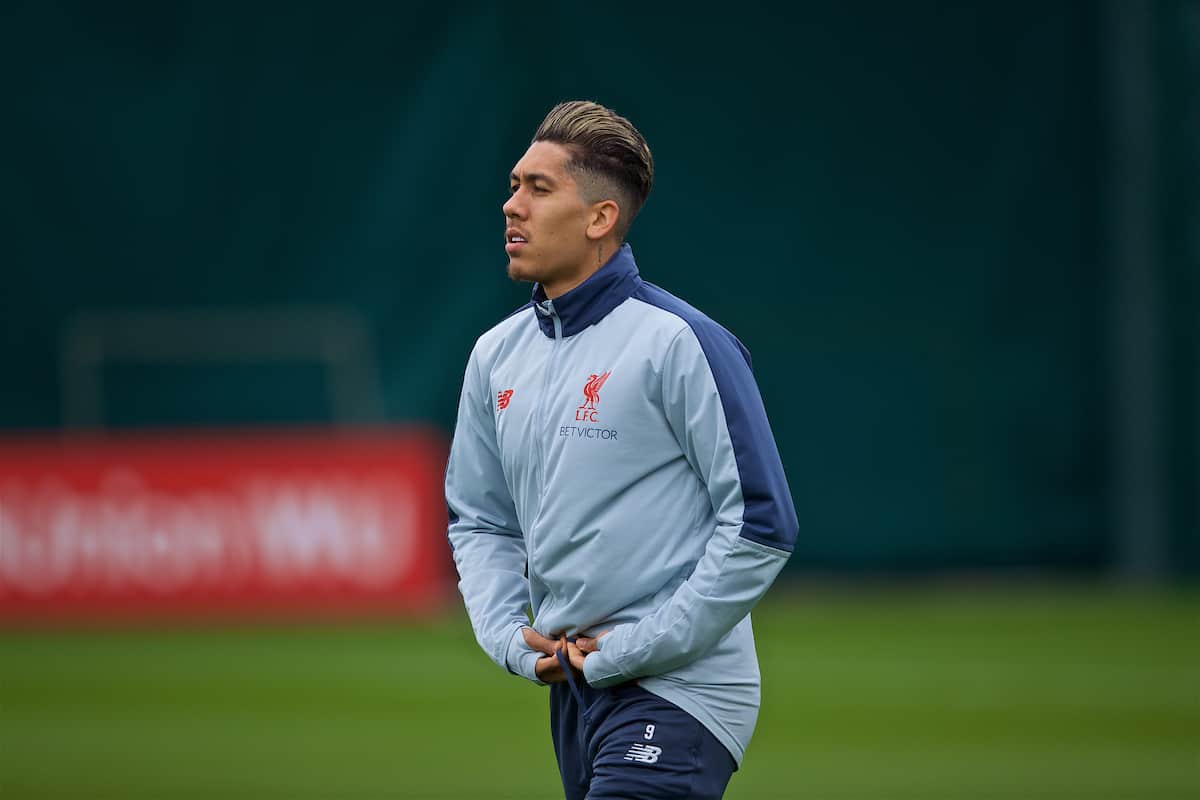 "We have a few days still and want to use them, that's why he is in, out, in, out. Yesterday, he was only playing [a marginal role in small-sided games] but it is good for him, the first step to play football again.
"Today he was in around about 70 per cent of the session. Tomorrow he will probably be in completely, we will see, then hopefully it will be fine."
That will be an enormous positive for the team and for the fans to hear, with Firmino critical to the style and approach.
It makes it likely that Firmino will start in attack, with Salah and Sadio Mane either side of him, leaving Divock Origi on the bench as a potential impact sub.
Further back down the pitch, the big selection dilemma for Klopp will come in midfield, with Fabinho, Gini Wijnaldum, Jordan Henderson and James Milner all hoping to start.
One who seems unlikely to be involved, however, is Naby Keita.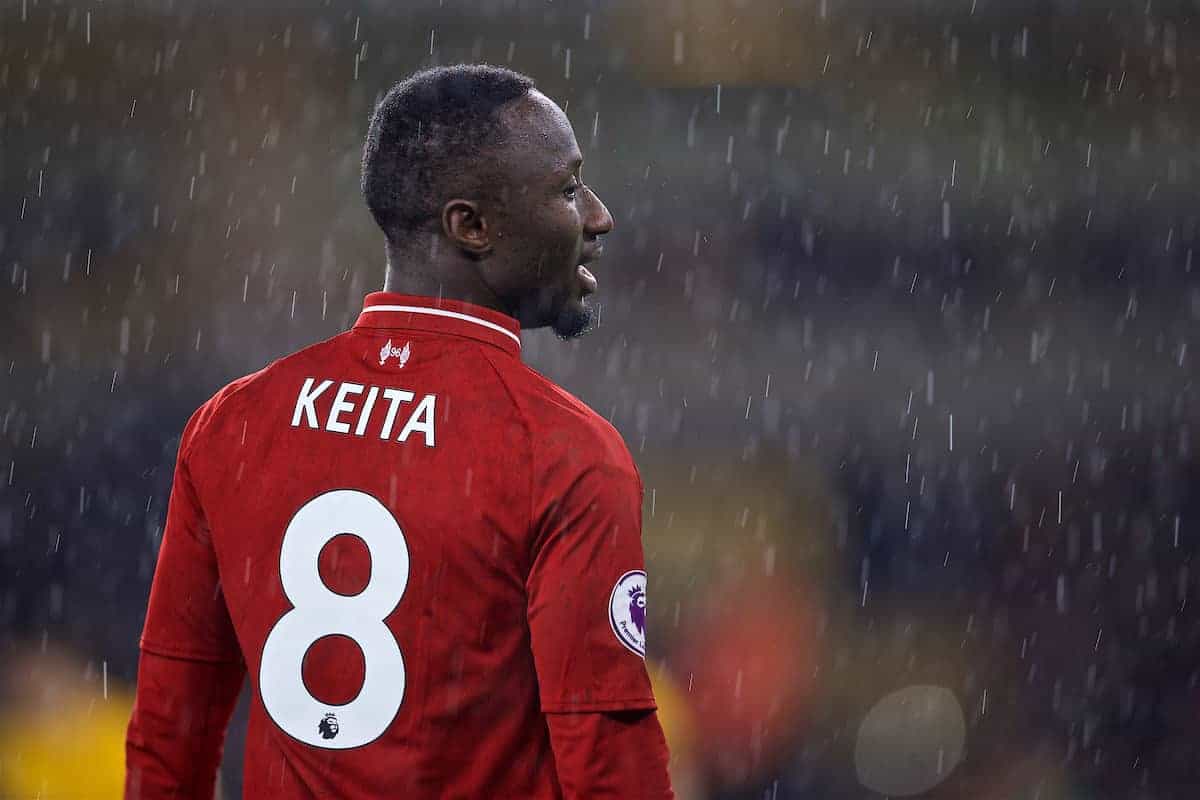 The Guinean enjoyed a great run of form toward the end of the season but also suffered an injury against Barcelona.
Keita is doing well in his recovery, but Klopp halted any notion of a surprise return in Madrid for the No. 8.
"Naby is, I would say, a bit ahead of schedule, but that doesn't mean anything for the final. He is now doing straight runs and all of that stuff, he feels comfortable with 50 per cent intensity and these things – but there is still a way to go."
Indeed, rather than the Champions League final, Klopp is still unsure whether Keita will be fit for summer participation at the Africa Cup of Nations.
"For me, it would be good if Naby would be 100 per cent fit and could play the Africa Cup of Nations, to be 100 per cent honest.
"But we don't know, we will see, and we need to work together with their medical department because in the end, a player who is fit – from my point of view – who can play, should play for his country.
"If he is not 100 per cent fit, he cannot play. That's how it is. It is not important whether you play for your country or your club. That's what we try to make sure. It looks good, very positive and we will see if there is a chance."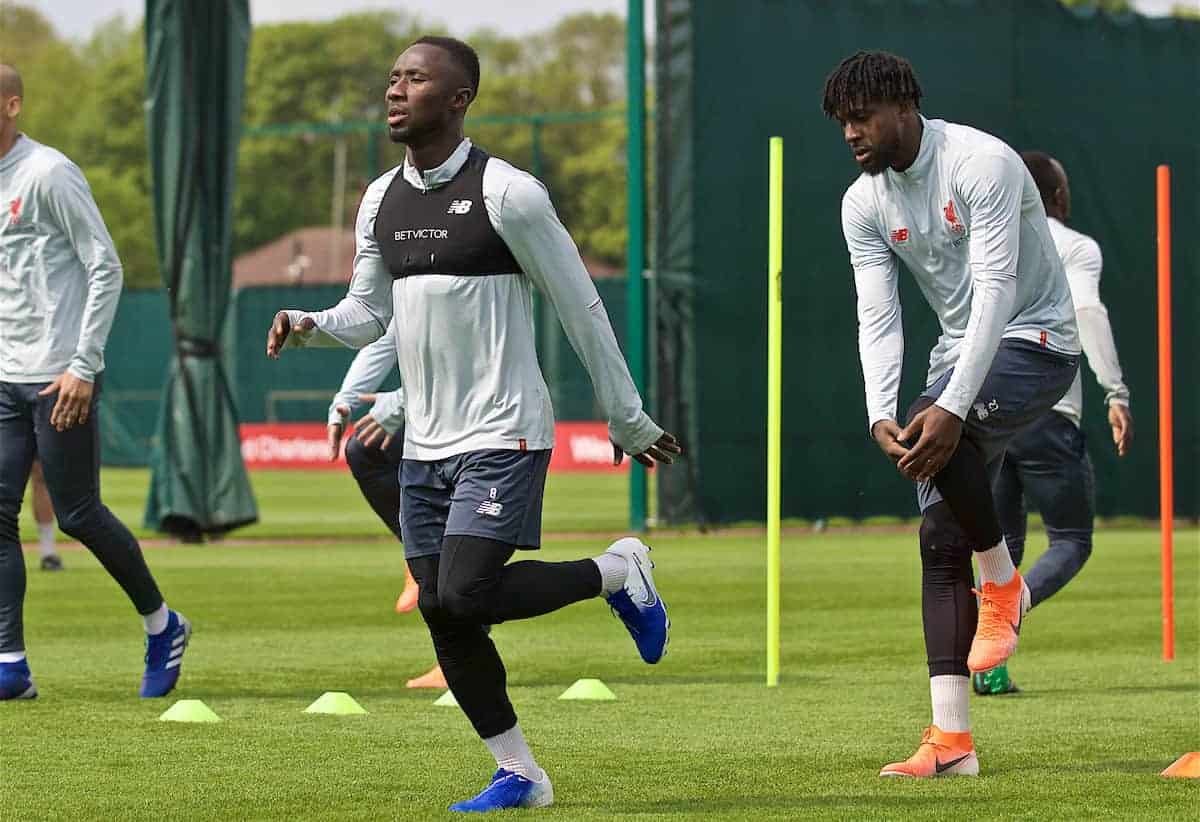 With an extended bench available to teams in the final—12 subs can be named—there might be the temptation of naming Keita even if he's not at full capacity.
But with one of the aforementioned midfield quartet likely left out of the starting lineup, there's no real urgency to rush Keita back if he cannot contribute in the normal way—particularly given his potential summer involvement at international level.
The most important thing now will be for him to be fit at the start of next season, and build on his good end to the campaign at Anfield.
For Firmino and Co, though, it will be on to Madrid and, hopefully, onto much-deserved glory.