Liverpool return to the grandest stage in European football on Saturday, but will it be an occasion where experience wins out and Mohamed Salah exorcise his demons?
The stage is set and the wait is almost over. The Champions League final awaits and with it Liverpool's third chance of clinching a sixth European Cup.
Tottenham, a club that the Reds are all too familiar with, are the team standing in the way of glory in the biggest game in club football.
The road to Madrid has seen the Reds conquer the likes of Paris Saint-Germain, Napoli, Bayern Munich and Barcelona, but with one final test to be had, there remains a number of key questions to consider.
Who gets the nod in midfield?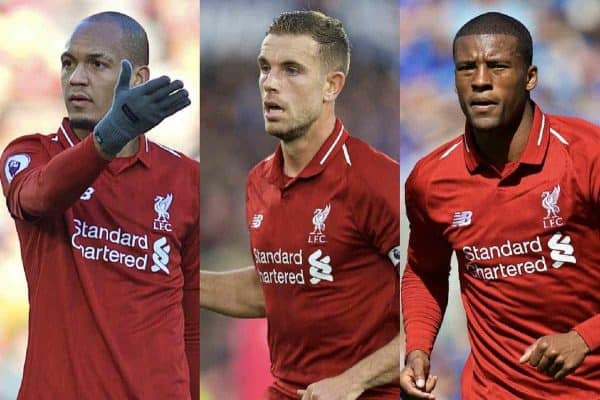 It's a conundrum which has been frequently faced by Jurgen Klopp throughout the season and a topic widely debated among supporters.
James Milner, Jordan Henderson, Gini Wijnaldum and Fabinho have been heavily rotated in and out of the side and one of them is sure to be left disappointed upon the release of the team news on Saturday.
Naby Keita and Adam Lallana have featured during the season with varying degrees of success, and while Alex Oxlade-Chamberlain's return from injury has added further depth in the position, the latter two will start from the bench in Madrid.
It ensures a multitude of combinations are available to Klopp on the day with what will be a 4-3-3 formation, but one thing is for certain: Fabinho's name must be one of the first on the team sheet.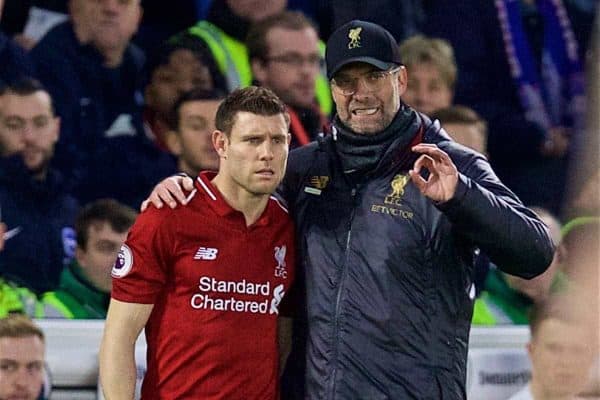 The Brazilian has been nothing short of sensational and he was instrumental in the win over Barcelona, so much so that Joel Matip "didn't know if there were two or three Fabinho's" at Anfield.
It leaves three players vying for two positions, but Liverpool's best bet is with Henderson and Wijnaldum, with Milner acting as the impact substitution should the game require his management and leadership in the latter stages – and, dare we say, penalty expertise.
There's no doubting that the Reds can smoother Spurs' midfield into submission and overrun them, especially if Mauricio Pochettino looks to accommodate a returning Harry Kane into Tottenham's lineup.
Will Firmino and Kane be fit to start?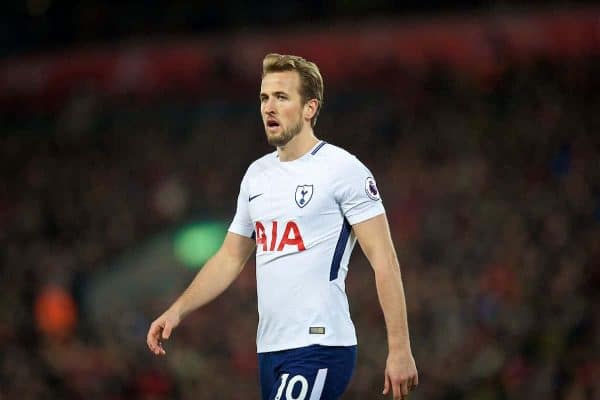 The build-up to Tottenham's preparations have been dominated by the injury hanging over their leading man since he sustained ankle ligament damage against Man City.
And Pochettino has been particularly coy about Kane's chances of featuring in Madrid: "I still cannot tell you if he'll be 100% fit or available to play from the beginning, or be on the bench or out."
The England striker has been training with the rest of his team in the lead-up and it would be safe to assume that he will start should he be passed fit, despite missing Tottenham's last seven games.
Kane's presence, however, would prove to have a knock-on effect on Heung-Min Son and Lucas Moura's positions in the team – two of their stars throughout their European campaign.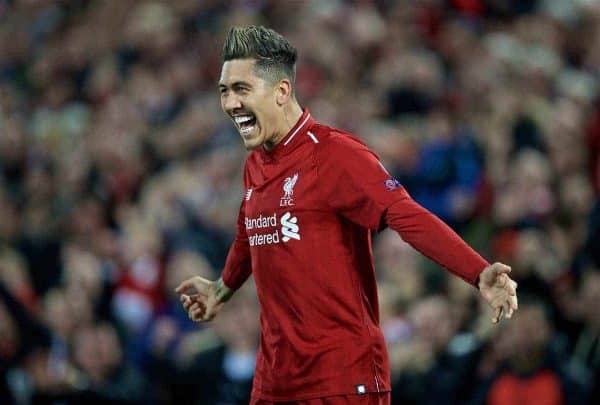 Son could play alongside Kane through the middle in his preferred position in a 4-4-2 formation, which proved a success in the second half at Anfield in April, but it would in all likelihood see Moura drop to the bench.
Pochettino could, therefore, look to use all three with Son and Moura playing out on the wings and Kane through the middle, something which could play into Liverpool's hands should they go attack-heavy.
But while Kane will be lacking match sharpness after over seven weeks, the same cannot be said for Roberto Firmino.
While in a similar boat having missed the Reds' last three games, Klopp is confident the Brazilian will be available in what comes as a major boost to Liverpool's chances of success.
And there's no doubting that he will be closer to peak condition than his counterpart – and won't require his teammates to do any of his running for him.
Will recent history have any bearing?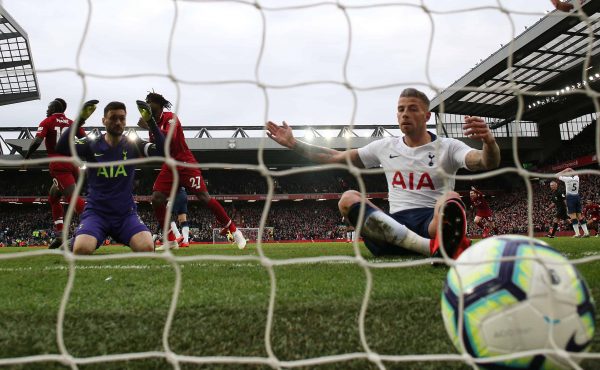 If it does it makes for good reading for Liverpool as the Reds have lost to Tottenham on just one occasion in their last 14 meetings stretching back over six years.
Since Klopp's arrival, the record reads won four, drawn two, lost one, with two of those wins coming home and away in the Premier League this season.
Those were game in which by and large Liverpool were comfortable in, with the exception of a period in the second half at Anfield where Pochettino's change to Spurs' formation bamboozled the Reds and put them on the back foot.
If anything it serves as a reminder of what Tottenham are capable of, and that Fabinho will be key as his introduction late on proved crucial to Liverpool coming out on top.
So, it is no surprise Pochettino has looked to dismiss such claims this week, as it is a one-off final in which anything can happen.
But, football is just as much a psychological battle as it is a physical and tactical one, and Liverpool currently have Spurs' number in that regard.
Can Salah erase the misery of Kyiv?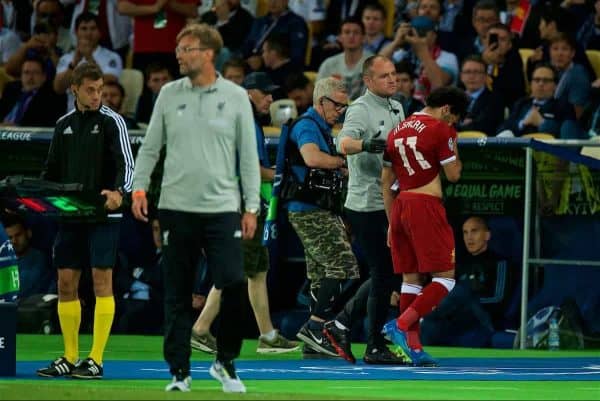 Mohamed Salah saw his night in Kyiv end prematurely, and with it saw Liverpool's hopes of a win over Real Madrid wither away having left an irreplaceable 44-goal void in his wake.
And while he has undoubtedly stewed over the heartbreaking nature of his departure at one point or another, he now has a shot at redemption.
Although he might not have reached the heights of last season in terms of goals scored, the Egyptian has been imperative to Liverpool's title challenge and the run to the Champions League final.
He is in a rich vein of form to make amends having notched six goals and two assists in his last nine games, taking his season tally to 26 goals and 13 assists.
And, really, who can doubt him?
And will experience on the grandest stage prove decisive?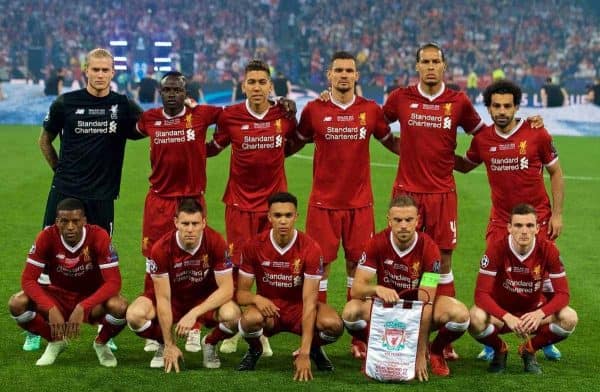 Unlike Tottenham the occasion is no longer uncharted territory for Klopp and his men as in the space of just over a year the Reds have graduated from underdog status to favourites.
It's not a title which guarantees Liverpool a positive result, but they know what to expect, what the day entails and how to prepare for an occasion which is so far removed from the Premier League and the previous stages in the Champions League.
Not to mention Liverpool will be fuelled by the fresh memories and pain of ending up on the wrong end of the result in Kyiv; a defeat which saw the Reds grow stronger for both on and off the pitch.
They mightn't have left Ukraine without silverware but they re-emerged with the swagger of a team capable of winning the league.
It isn't to say the favourites tag doesn't place the pressure on Liverpool, but it's been that way all season and like Virgil van Dijk said earlier in the week: "With experience, the nervousness is not there."