Jurgen Klopp has cast doubt over Roberto Firmino's involvement in Liverpool's Champions League semi-final decider against Barcelona on Tuesday night.
Firmino missed the 5-0 win over Huddersfield after suffering a muscle tear, but returned to the substitutes' bench and played 11 minutes in the 3-0 loss at the Nou Camp.
But the Brazilian was again absent from tonight's teamsheet for the penultimate Premier League game at Newcastle, with Daniel Sturridge starting and Divock Origi named on the bench.
This could have suggested Klopp was being cautious with his No. 9, with a view to a comeback against Barcelona at Anfield, but speaking to Jamie Carragher before the game he revealed a more frustrating outlook.
"Bobby had problems [in Barcelona], he still has problems, he's not even in the squad," Klopp explained.
"He's just not available, that's how it is, so we have to accept that. The medical department said 'no chance'.
"It's not looking too good for midweek, no, it is not really likely."
Given Gini Wijnaldum's struggle in the role in Catalonia, and with neither Sturridge or Origi fully trusted to lead the line, this is a major blow.
Naby Keita has already been ruled out for the remainder of the campaign, but Firmino's inclusion is essential, with Wijnaldum explaining how important the 27-year-old after a night filling his shoes.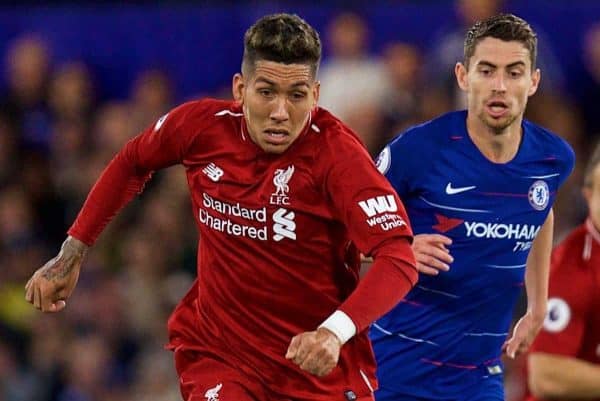 "After the game I had way more respect for Roberto Firmino," he told Sky Sports.
"I already had it for the way he played as a striker but now I have even more having been in that position.
"I know how hard it is to play well as a No. 9 for Liverpool, especially if you do it the way he does it and the way we want to play. It's really hard.
"I spoke with him after the game and told him how much respect I had for him playing as a striker for the whole season, because it's so tough."
More importantly, it prompts question marks over the decision to include Firmino for the first leg at Barcelona, if there was any risk of exacerbating his injury.
If he misses the next two, or three, games it could be a real threat to Liverpool's hopes of silverware.