Steven Gerrard has admitted he is almost jealous of the current Liverpool squad being able to work under the "infectious character" of Jurgen Klopp.
Gerrard left the Reds five months before Klopp took over from Brendan Rodgers in the Anfield dugout.
His year-and-a-half in MLS prompted a swift return to Liverpool to begin coaching at Kirkby, where he worked in close contact with the German as he cut his teeth with the under-18s.
Now manager at Rangers, Gerrard is still able to call upon Klopp for advice, and speaking as part of a Channel 4 documentary this week, the 39-year-old explained how their meetings making him "jealous" he's not still a player.
"I've had many sit-downs with him. He's an open book—he invites me into his office—I'm incredibly lucky and blessed I do get that invite," he said.
"And the thing I take away is: imagine playing for him.
"I wasn't lucky enough to play for Jurgen Klopp. Probably too old, just missed the boat if you like. But I'm almost jealous of the Liverpool players.
"I come out of his office after a sit-down, and when I walk out of the training ground I actually want to walk back in and sit with him.
"I want to put a kit on and play for them, and run for them and run hard. He's infectious, he inspires you."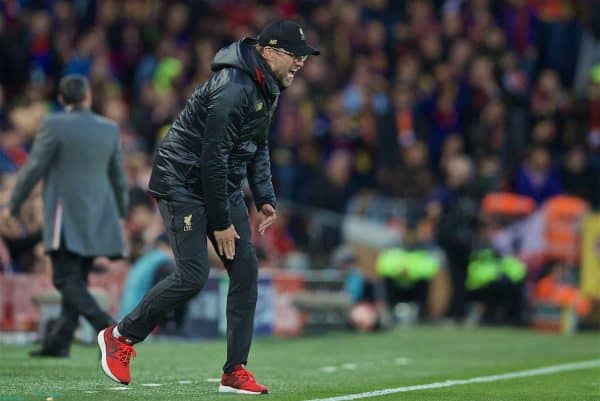 This is high praise from one of Liverpool's greatest-ever players, and it conjures up tantalising thoughts of Gerrard at his peak, driving forward as part of Klopp's midfield.
Instead, the manager has built a squad of his own capable of challenging for the Premier League and Champions League, and Gerrard believes a large part of the Reds' success is due to his leadership.
"The one thing that I'd say is his major strength is his personality," he continued.
"The majority of people only see him on camera, and they they talk about this personality.
"This is a special personality, it's an infectious character to be around.
"He makes you feel special and wanted, and welcome. That's the reason why the players are doing it for him. Because of this infectious personality.
"He's a man that you'll want to see succeed in the game.
"I think the Liverpool supporters, the fans, the people, the city, the players—Jurgen's got that connection with them. It's something special to see."