Virgil van Dijk has insisted he is "never nervous any more," having established himself as an ideal leader and calming presence at the back for Liverpool.
The Dutchman has proved unflappable in his role as centre-back at Anfield, not fazed by the £75 million price tag that makes him the club's record signing.
Instead, Van Dijk has been a pillar of consistency for the Reds, producing an incredible campaign that earned him both the PFA Player of the Year and Premier League's Player of the Season awards.
Heading into next Saturday's Champions League decider in Madrid, Van Dijk is preparing for his second major final as a Liverpool player, and this time his side are arguably favourites.
But despite this big challenge ahead the 27-year-old has told the Guardian's Donald McRae, in an excellent long interview, that he is "never nervous."
"With experience, the nervousness is not there," he explained.
"When I made my debut for Liverpool against Everton I was more excited than nervous. I surprised myself that day with my calm.
"It's more excitement than nerves these days. Even before the Champions League final last year I was not nervous at all.
"I was very relaxed. I was like: 'Let's go, let's do this'."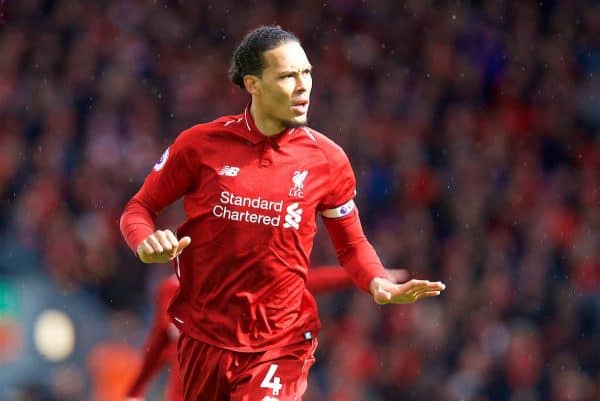 When asked what fuelled his change in approach, having struggled with the profile of a limited defender in his native Netherlands, Van Dijk gave an insight into how he helps relieve pressure at the back.
"It's just something I've learned over the years and it's something I'm very happy about," he continued.
"If you're nervous you think: 'I don't want to make mistakes or give the ball away'. But you limit your own qualities then.
"Over the years I've developed the mindset that there are many more important things in life."
Van Dijk credits the input of FC Groningen under-23s manager Dick Lukkien for as he "pushed me because he knew I could be a bit lazy," having previously done "just enough."
And the centre-back revealed why he made the decision to join Celtic in 2013, and in turn Liverpool five years on: the fans.
"They live and die for their club. That's something I love—real fans, real passion," he said of the Celtic supporters.
"It's why I also made the decision to come to Liverpool."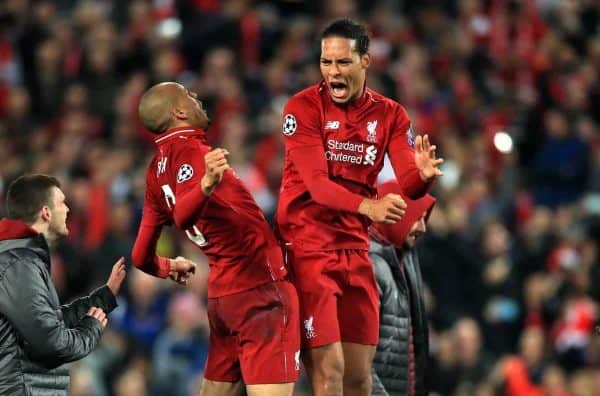 A figurehead for the club both on and off the pitch, Van Dijk is a captain without the armband, complementing Jordan Henderson's role perfectly, and he stressed that the Reds "need to be ready" for Spurs on June 1.
But he also outlined his ambition at the club, setting his sights on three trophies from Liverpool's next four games.
The Champions League final is followed by the Community Shield (August 3/4), with a potential European Super Cup (August 14) coming after the Premier League opener (August 10/11).
"We can win three cups in three games. It's something we strive for," he concluded.
"We were close in the Premier League—but now we have a chance to win the Champions League, the big one.
"We're going to give it everything we've got."
Van Dijk has developed into a true leader at Liverpool, and his nervelessness is the mentality Jurgen Klopp's side need as they progress into a side who consistently win trophies.