Liverpool beat Barcelona 4-0 at Anfield to book their place in the Champions League final—and they are goals fans will want to watch over and over again.
* Video above from BT Sport; geographic restrictions may apply.
The Reds faced all kinds of mountains to overcome if they were to reach a second successive European Cup final—but Jurgen Klopp's side produced the impossible.
Injuries aplenty, missing key faces, in-game hurdles and a three-goal deficit to overcome all made for the stuff of legend if the Reds could produce a performance for the ages.
And just a few minutes into the game, Divock Origi set Anfield aflame with the opening goal, tapping home after Jordan Henderson's initial shot was saved.
That set the tone for the Reds' display, both those on the pitch and those in the stands, and Liverpool's incredible night was underway.
A 1-0 scoreline at the break left Liverpool on course for a comeback, though still with much work to do, and the task was made that much more difficult by Andy Robertson's departure through injury.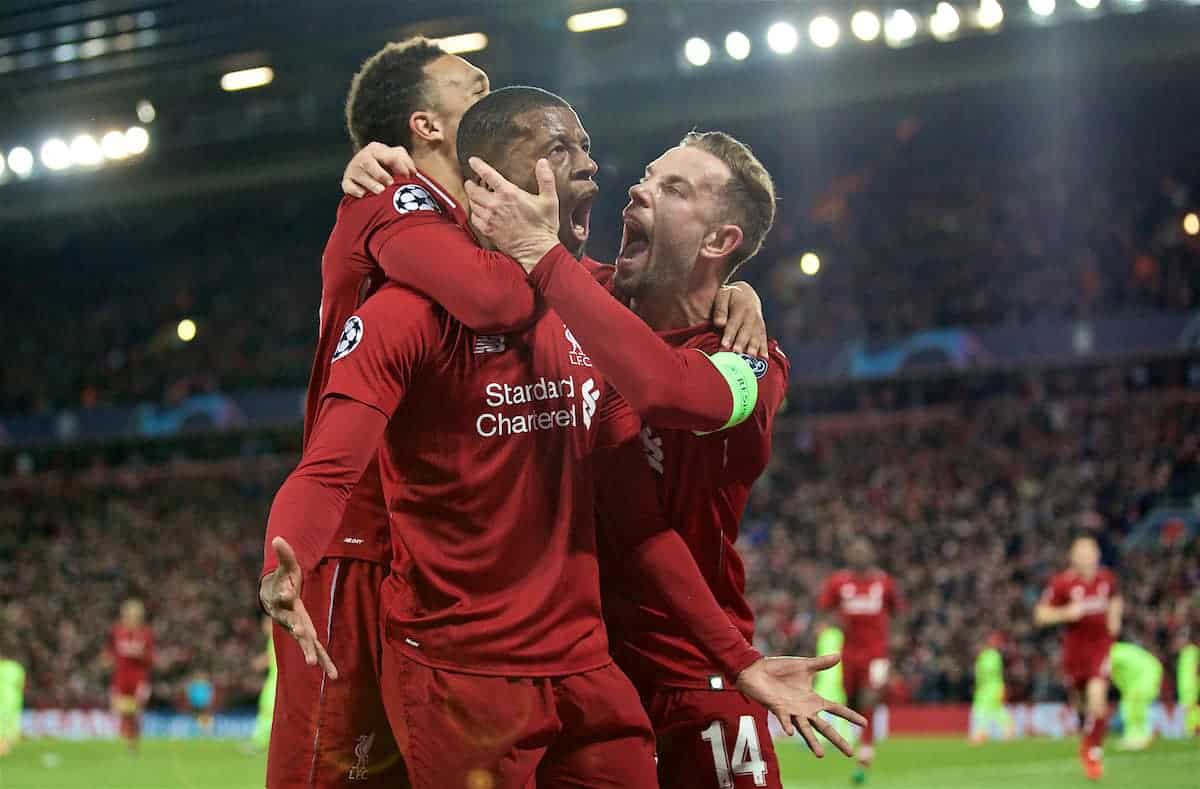 As it turned out, Robertson's departure was pivotal—or rather, the choice of replacement was.
Gini Wijnaldum netted twice within 10 minutes of coming on, one fine strike after following an attack from deep and the another with a firm header after a great cross from the left.
Liverpool were suddenly level on aggregate and the tide had fully turned: Barca shocked, Anfield electric, the players full of belief in their comeback.
A stressful period ensued, as could be expected, but the fourth and final goal was a moment of genius: Trent Alexander-Arnold's quickly taken corner, swept home by an unmarked Origi.
Liverpool saw out the game, barely conceding a chance, and a quite dramatic comeback was complete.