Liverpool's final day of the season was a positive one, despite narrowly missing out on the Premier League title, and a new video shows all the brilliant post-match scenes from Anfield as the crowd saluted their heroes.
The Reds wrapped up a 2-0 win over Wolves on the final weekend, securing second place just a point behind Man City.
Even though the Premier League itself wasn't won by Liverpool, there were accolades aplenty to enjoy and a lap of honour to savour as the players were given a much-deserved ovation by the crowd.
In what was effectively a farewell ahead of the Champions League final, the Anfield faithful made their delight known for a season of fine performances, endless great results—and another unbeaten campaign on home soil in the league.
Liverpool FC's latest Inside Anfield video got up close with the reactions as Alisson received his golden gloves award, while Mo Salah and Sadio Mane jointly received the golden boot.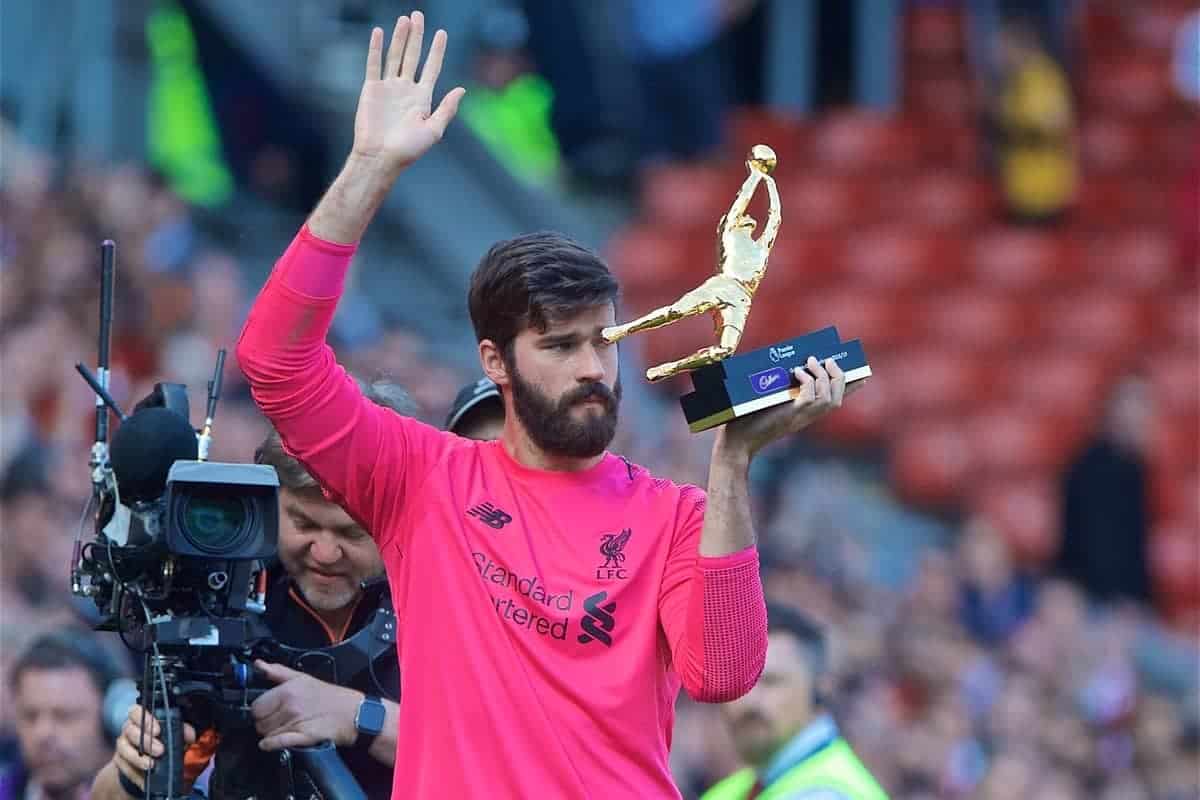 There was also a post-game interview with Jurgen Klopp and some warm applause for the Reds' U18 team, who won the FA Youth Cup this season.
Particular highlights in the aftermath of the match came in seeing the fans cheer on the players' children—several trying their hand at scoring into the Kop net!—and the likes of Divock Origi being serenaded individually by supporters.
Finally, Trent Alexander-Arnold can be seen still taking part in a kickabout with friends, long after most of the stadium has departed!
Anfield has mroe than played its part again this season—but that's all from the famous old stadium for 2018/19.
Now onto Madrid, and Liverpool's home ground will hope to house a sixth European Cup when the Reds next roll into town!