This is the point where a video montage of our 'best bits' is meant to kick in; this is the point where a heart-rendering, emotional tune is meant to mark the painful end of our dreams. Balls to that.
It's alright to be disappointed; it's human nature to be disappointed. We didn't win the Premier League title. What a way not to win the Premier League though.
We all know the stats, but there is no harm in repeating them one more time. We collected 97 points, losing only one game. We did not lose to any team that finished behind us. We finished 31 points clear of…
You know what? It really doesn't matter who we finished 31 points clear of. Whoever it is, they're irrelevant.
This season has been groundbreaking. It isn't about anyone else.
It isn't even over yet. Two weeks on Friday, I'll be on the 3.28am Eurostar, as part of a road trip to Madrid that will hopefully be a faithful re-enactment of The Cannonball Run.
Hurdles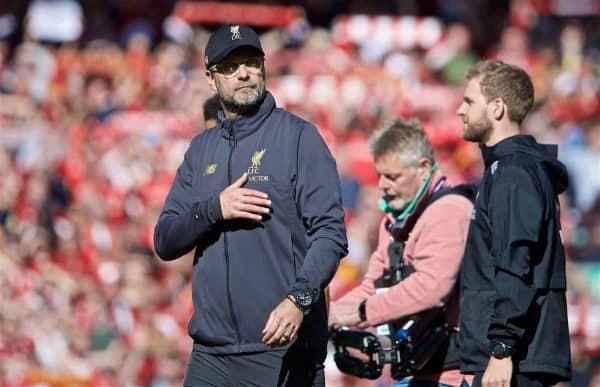 Don't let anybody tell you that Liverpool's 2018/19 campaign has been a failure.
Throughout the run-in I suggested that all we needed to do was keep rolling the ball back to Man City, to make them clear every remaining hurdle. There was nothing else we could do. If they cleared every hurdle, then so be it.
Ultimately, they cleared every hurdle. They are a very good football team after all. So are we though.
We'll be back for more, but it's OK for this to hurt. You'll need a little time to recover.
You won't be allowed too much time however. Take a day or two, open a cold beer or two, then dust yourself down, get back on that bike and start peddling once more, for all you're worth.
Madrid and the 2019 Champions League final awaits.
On only one occasion have we obtained more than 97 points in a league campaign. Or at least effectively.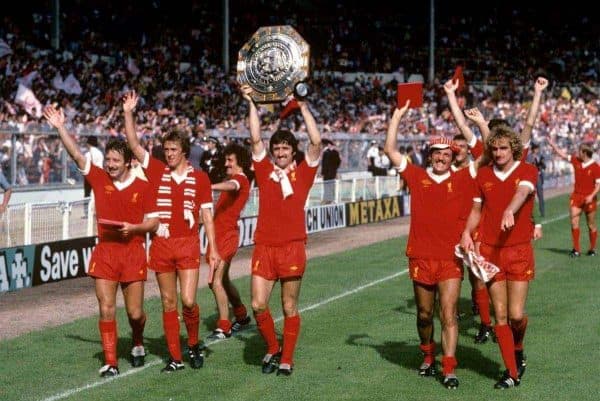 In 1978/79, the league campaign that is widely viewed as our greatest ever, we clocked up 68 points, in what was still the 'two points for a win' era.
In a season where we won 30 of our league games, the extra added point per game takes us to an exchange rate of 98 points.
Yet this was achieved in a 42-game league programme. That's four extra games.
I grew up on the 1978/79 vintage of Liverpool FC. The players of that team are deities to me.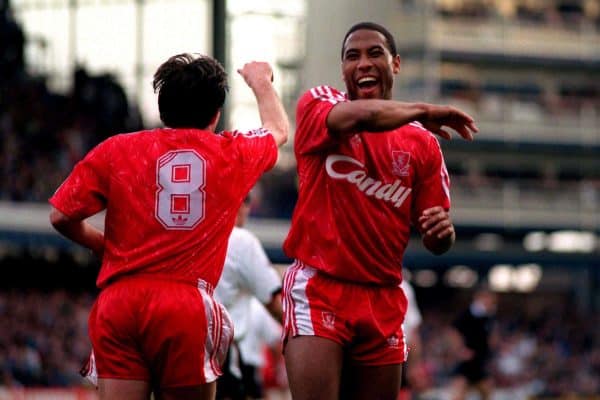 Nine seasons later came the 1987/88 team of Barnes, Beardsley and Aldridge. I fell in love with them like no other.
In moments of need, I will drift off to the two goals John Barnes scored at Anfield against QPR, in October 1987. It is my 'happy place'.
The 1987/88 vintage, losing only twice and going on a then record-equalling 29-game unbeaten run from the start of the season, accumulated 90 points from a 40-game campaign.
This Liverpool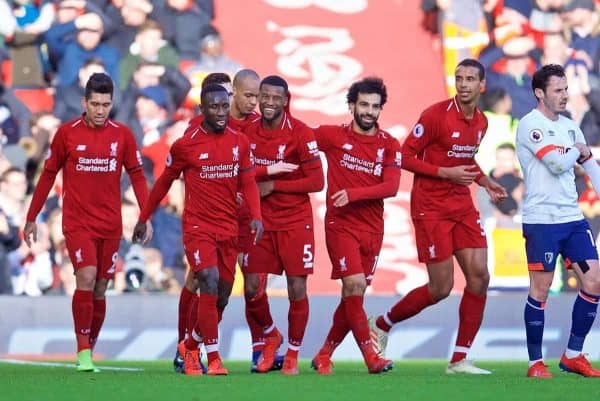 This Liverpool, this magnificent Liverpool, our 2018/19 Liverpool are the worthy successors to those two legendary sides.
Nobody else will ever hoover up 97 points and miss out on the Premier League title.
Since the dawning of the 'three points for a win' era, in 1981/82, 97 points wouldn't have been enough to win the title only twice: this season and last season.
Put into context, when Man United won the Premier League in 1996/97 they did so with 75 points. To do what we have this season and not land the title is insane, but it is also something that we will have to find peace with.
This Liverpool can do great things and lift trophies doing so. There is quite a big one that we might well collect in less than three weeks' time.
Not an ageing side by any means of the imagination, this Liverpool is going to be hanging round.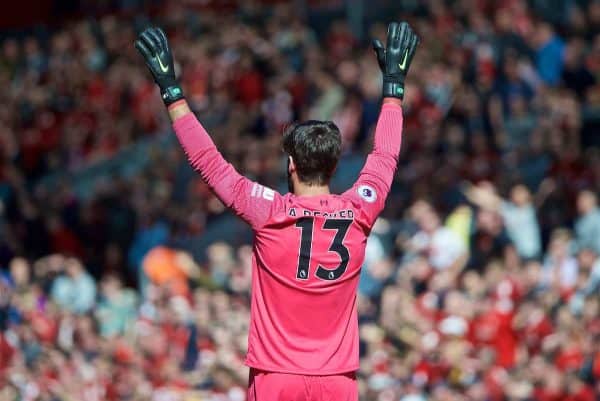 Don't succumb to looking for reasons why we didn't win the title. There really is little else we could have done.
While some Reds will always be intent on looking at the draw column, it all works on a swings and roundabouts basis. Think of all those late goals we got this season, a testament to our resilience; we really did squeeze every point.
Relentless, there wasn't much between the top two teams, and by god we worried them.
The paranoia of not only City fans, but some fans of other clubs, was a sight to behold.
'Insufferable'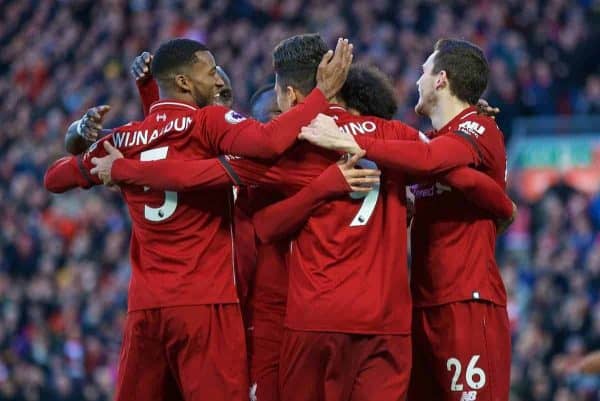 Apparently, we as Liverpool fans would have been 'insufferable' had we won the Premier League.
The only people who thought we would be insufferable were the type of people who have been insufferable in their joy of Liverpool near-misses past.
What comes around goes around, and whatever pain you're feeling now, then file it, remember it.
And when the day Jurgen Klopp's Liverpool does win the Premier League arrives, be safe in the knowledge that it will hurt the insufferables more then than it hurts you now.
Soon, the point of impact will heal.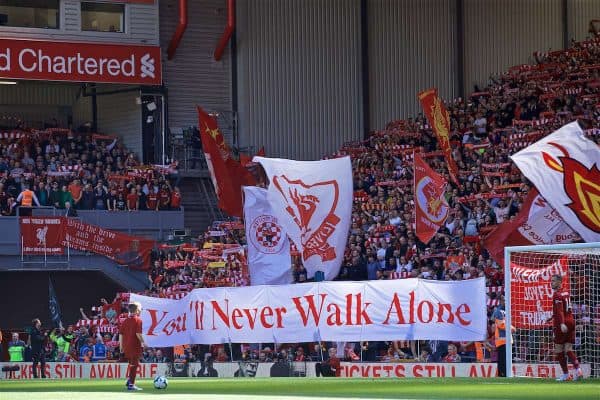 We didn't blow the title; we didn't bottle it. Neither did we fuck it up.
We were bettered by one point and a smattering of goals by the most bankrolled club in the land, as coached by football's Yoda.
Don't lose heart. This isn't the end, this is only the beginning.