Alisson arrived at Liverpool last summer with a big reputation at club level, but his fortunes with Brazil fans have transformed over the past six months.
The 26-year-old became the world's most expensive goalkeeper when he swapped Rome for Merseyside, and although that £65 million record was soon broken, he vindicated the Reds' outlay nonetheless.
In his debut campaign at Anfield, Alisson helped form the most formidable defence in Europe's top five leagues, conceding the fewest goals of any side in the Premier League, the Bundesliga, La Liga, Serie A and Ligue 1 (22).
There was, of course, also the small matter of lifting the European Cup in Madrid, which serves as a fitting reward for Alisson's performances—which also won him the Premier League's Golden Glove award.
But back in December, Reddit user ignoremeplstks, an Internacional fan, discussed the portrayal of his club's old No. 1 in Brazil.
"Alisson, aside from Internacional fans, is mostly hated and mocked by other Brazilians all the time, including the general press," they wrote.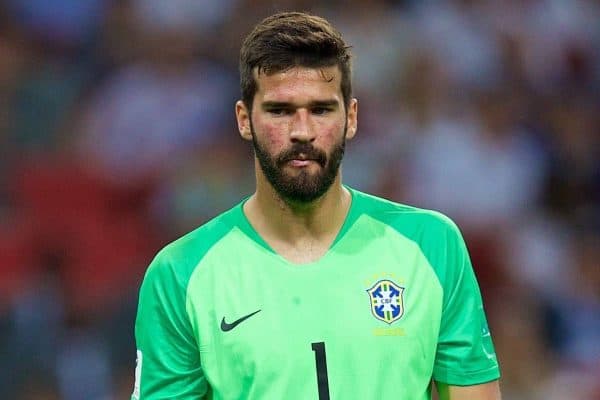 It is claimed that this stems from an eventually disallowed own goal at the Copa America in 2016, which saw Alisson attempt to collect the ball and instead bundle it over his own line.
Furthermore, ignoremeplstks argued that Alisson's status as an ex-Internacional player, not a side from Rio de Janeiro or Sao Paulo "which the media pays more attention [to]," damaged his prospects.
Playing for Roma, who Brazilian fans "[don't] pay much attention to," the clamour for local-based 'keepers to start for the national team and even that Alisson is "tall and kind of handsome" were suggested as further reasons.
"People were rooting against Alisson being sold for so much money to any team, saying he has a great businessman controlling his career, to sell him like that," the post continues.
"The media almost cheers for him to fail a goal or something to make the news with 'Alisson fails' and the average person that doesn't follow European football too much only gets his downsides every time."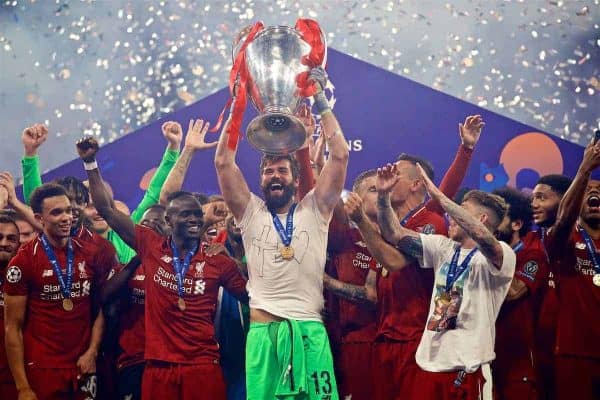 This has seemingly changed, as the Liverpool Echo spoke to Goal Brasil columnist Rodrigo Calvozzo to discover his impact in his homeland since joining the Reds.
"Alisson is the No. 1 for Brazil and I think his performances for Liverpool in the Champions League were crucial for Alisson in convincing all the people back home just how good he could be," Calvozzo explained.
"These displays against the world's best attacking players—and keeping them out—have given him more confidence.
"Last summer at the time of the World Cup, some observers thought he wasn't the perfect goalkeeper for Brazil but he looks more secure and he's the undisputed number.
"Playing for a team like Liverpool has really increased his profile—he's the man now."
While this may not reflect the opinion of every Brazilian, and neither may the original post, it certainly highlights the boost in reputation Alisson has undergone over the past six months.
There is no disputing Alisson's quality, and he is rightly being recognised after an incredible campaign.