Liverpool are expected to add a backup for Andy Robertson in the transfer window, but should they be targeting youth or experience?
With Alberto Moreno having parted ways with the club after five years on Merseyside the Reds are in need of a new understudy at left-back ahead of the new season.
And as Robertson is the undisputed first choice for Jurgen Klopp, the player added to the fold will be making the switch in the knowledge that game time will be severely limited, unless injury or suspension strikes.
But with few links made to possible arrivals in the aftermath of the Reds pulling out of a deal for Bournemouth's Lloyd Kelly, formally of Bristol City, fans have been left to speculate as to the type of left-back Liverpool are in the market for.
In the current squad, James Milner is the man with the experience and versatility to offer cover, while academy prospect Adam Lewis represents the other side of the spectrum.
But the common consensus is fresh blood is needed, as Milner should not be the answer and Lewis is untried and untested at senior level and could prove to be a major risk.
This Is Anfield posed the question to fans on Facebook and Twitter if Liverpool should be turning to youth or experience for Robertson's backup this summer.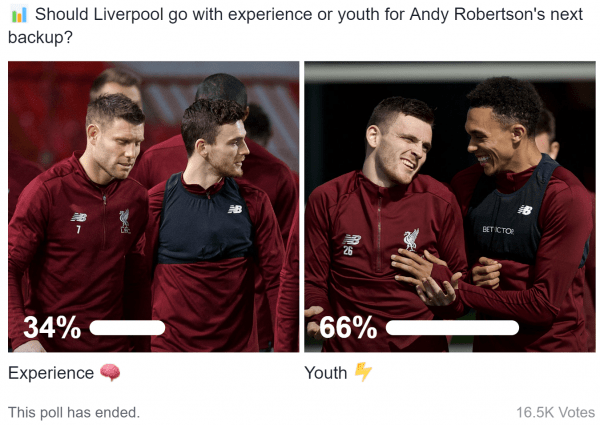 Of the 16,500 fans who voted on Facebook, 66 percent were of the mind that the Reds are best to target youth this summer.
Having reaped the rewards of investing in youth the Liverpool faithful are eager to continue building for the future and to see another youngster flourish under Klopp's guidance.
"Youth would make sense. Robertson is in his prime so just keep giving young players a chance off the bench and once Robertson has gone, we have already got the backup – saves us money as well," Tory Holt argued.
"Milner must remain for his leadership and impressive capabilities but an additional young left-back to build for the future does not hurt," Dervish Halil added.
"The lads will have a busy schedule this year with multiple cups and titles to play for."
Musharib Ahmad, meanwhile, is eager to see more academy prospects in the squad, writing: "Youth. I would love Lewis to be the backup and have another local lad in the squad."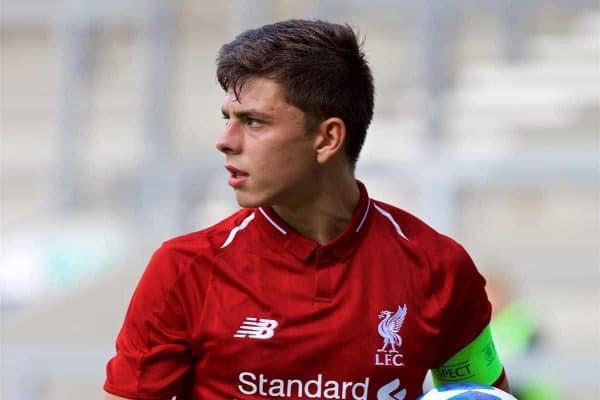 Despite the results of the poll, the desire for an experienced head was voiced by many in the comment section.
"Definitely experience. Another Trent would be amazing as he's young but also so mature and experienced already.
"But you want to be able to rely on your backup and Robbo is fairly young and developing well anyway," Daniel Bond explained.
Jeff Collishaw agreed, writing: "We should go for experience, but someone with the flexibility to cover more than just left-back. Another CB like Gomez but who could also cover left-back would be good."
And Joel Smith raised an interesting point about future implications, writing: "Go for an older more experienced head who won't mind being a backup as they'll be taking a decent wage heading into the later stages of their career.
"Getting a youth who believes they should be playing rotation rather than backup could just cause an issue down the line."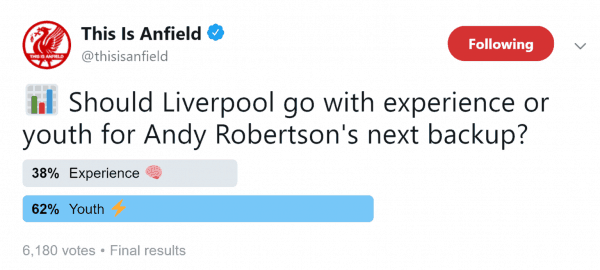 Meanwhile, of the 6,180 fans who cast their vote on Twitter, 62 percent would also like to see Liverpool turn to youth for the vacancy.
Trent Alexander-Arnold's incredible rise through the ranks and Robertson's exponential growth since arriving at the club have served as inspiration for some fans.
"Seeing what happened with Trent, I'd take another chance with youth," @JunJaMedia said.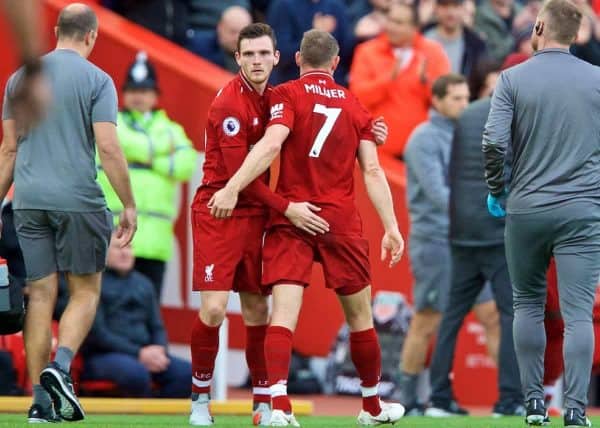 While @ciarano44 felt an up and coming player could benefit from his direct counterpart, writing: "Learn from the best, no brainer."
Like Collishaw, @fkezilahabi felt the Reds need a player with both experience and versatility: "Experience, preferably someone who can operate on the other flank too."
A sentiment echoed by @hitmanharj, who wrote: "Definitely need someone experienced, someone who's able to come in and perform without seeing too much of a drop off."
And @yeraya100 was eager for the best of both worlds, advocating for: "An experienced youth."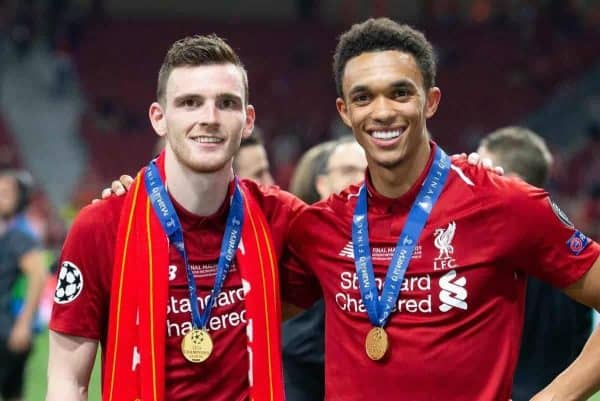 Having bought Robertson at the age of 23, coupled with the success of Alexander-Arnold, the desire to add a player with youth on their side comes as little surprise, especially as Milner will still be around to offer his services if needed.
But, the fact that this is the type of debate we are having shows how far Liverpool have come in recent years, as transfer windows of yesteryear have focused primarily on finding key pillars for the starting XI, while much of the Reds' business this summer will be for squad depth.