Jurgen Klopp has made a habit of doing things the hard way over his career, and Liverpool's Champions League success saw the German's effort rewarded.
On an evening when the football spectacle itself rarely reached great heights, this was a night on which the story of players, fans and staff alike took centre stage for Liverpool.
The story of Liverpool's success is in fact not just one grand narrative, but many individual tales woven together which combine to form a mighty epic.
For Mo Salah, stepping up to take that penalty was not merely an opportunity to take the lead, it was the opportunity to exorcise the demons of 12 months ago.
While for Jurgen Klopp, returning his team to the final was the opportunity to silence the delusional critics who pointed to his failure to win and take the final step with his phenomenal team.
But perhaps no better story came out of Liverpool's last two Champions League games than Divock Origi's: he had three shots, and scored three goals.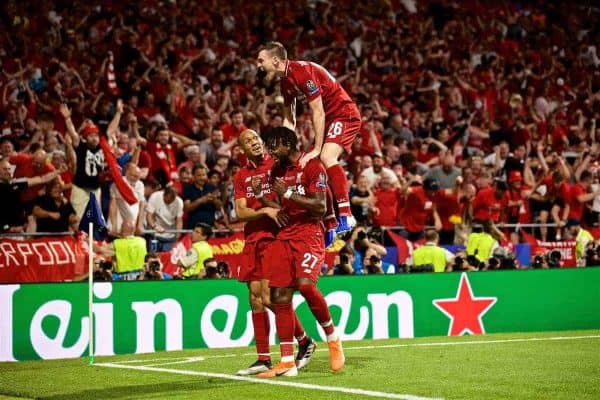 I wrote after the Barcelona game the fate of this Liverpool team is somehow inevitably intertwined with that man and so it proved in a way I would not have dared to predict.
Origi's goal was the moment we all knew European Cup No. 6 was coming home. It was soothingly cathartic as joy and jubilation washed away the memories of finals gone.
In every mind but his own Origi was the unlikely hero. This was the player who had to go out on loan to VFL Wolfsburg last season for game time, attracting more ridicule than accolades in the process.
But go back and rewatch that moment, Origi put away arguably the most difficult chance of the match with ease and then ran over to celebrate with the look of a man who knew he was never going to miss.
That goal was emblematic of Klopp's time at Liverpool, showing the overwhelming power of belief.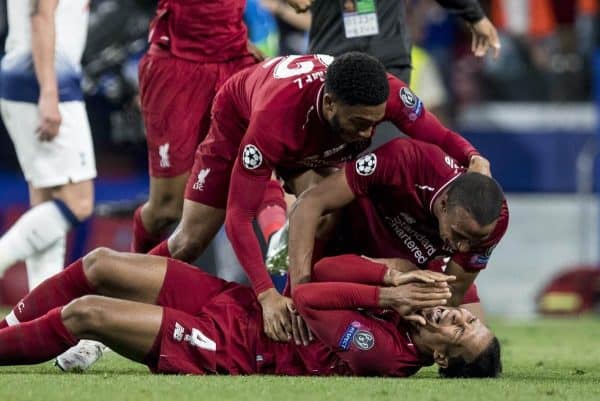 Yet it was also a triumph hard work, dedication and never giving up. This Liverpool team is full of these stories. Yes, even its stars.
Virgil van Dijk, Player of the Year in England and Man of the Match in the Champions League final, is now undoubtedly the world's premier centre-back, a Rolls Royce of a defender.
Yet Van Dijk's pathway to Liverpool came via Groningen, Celtic and Southampton; he was an overnight success who took 10 years in the making.
Meanwhile, Sadio Mane's rags-to-riches story is one we are now all too familiar with, having played his way out of poverty in Senegal to reach football's biggest stage.
Then there is Liverpool's leader, Jordan Henderson, a man who had already overcome so many doubters to become captain of both his club and, regularly, his country, yet somehow remained a target for cheap and easy criticism.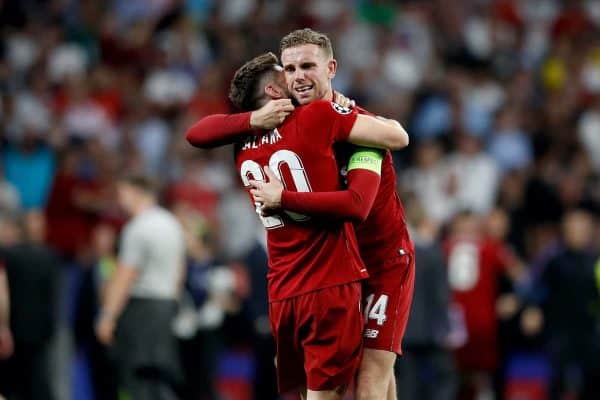 Now he has written his name in the pantheon of Liverpool greats, it is etched into stone forever: the captain of Liverpool's European Cup winning team, Madrid, 2019.
Henderson has always suffered in shadow of Steven Gerrard. The standard was, rather unfairly, the best but now he has emerged as his own force and he's done it his way.
His grit, heart and talent now represent this Liverpool team, which has become an irrepressible, relentless force.
Even on a day such as Saturday, when they couldn't produce champagne football, the minimum expectation is, as Henderson told a reporter after the game, "100 percent" effort.
And there were other similar stories of struggle and perseverance in this Liverpool side, perhaps less eye-catching, but no less deserving to be savoured.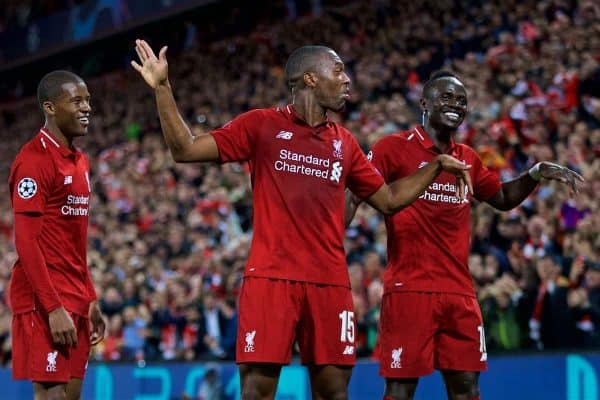 Daniel Sturridge is one such example. He gave his fragile body and his best years to Liverpool, and after trialling a loan to West Brom last season, he returned and decided to devote himself to being a squad player.
It was Sturridge who ignited the march to Madrid, and ultimately redemption, with the opening goal against PSG.
That supremely talented player, whose body cruelly fell apart to rob him of his best years, now has a fitting final stanza to his time at Anfield.
There remain, of course, a plethora of other stories.
What of Andy Robertson's pathway from lower-league Scottish strugglers Queens Park, and then relegation with Hull City, to best left-back in world football?
Or perhaps you would prefer to hear about James Milner's late-career revival as player and apparently Klopp's unofficial translator? The everyman has now won everything.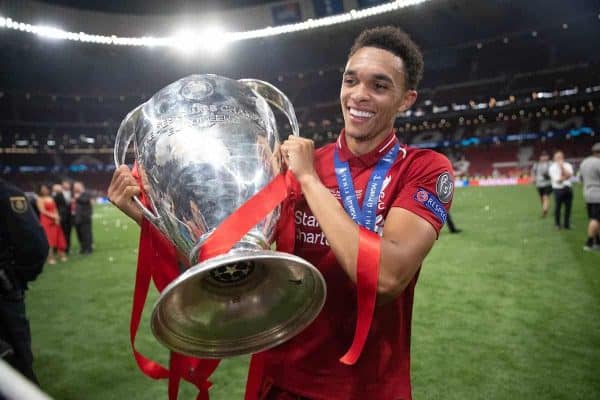 Or how about Trent Alexander-Arnold, the hometown boy living out his dreams at 20? He told reporters after the game, "I'm just a normal lad from Liverpool whose dream has come true."
You can hear the echoes of Klopp, 'the Normal One', in Trent's down-to-earth humility, which characterises this team.
Then there were the thousands of fan stories, lifetime hometown supporters, fans who crossed the globe just to be in Madrid for the atmosphere; fathers and sons, husbands and wives, and lifelong friends hitting the road together.
They all came together joined by hope and the lark's sweet silver song.
Early in his tenure, Klopp announced that he wanted players who would "push the train, not jump on the running train."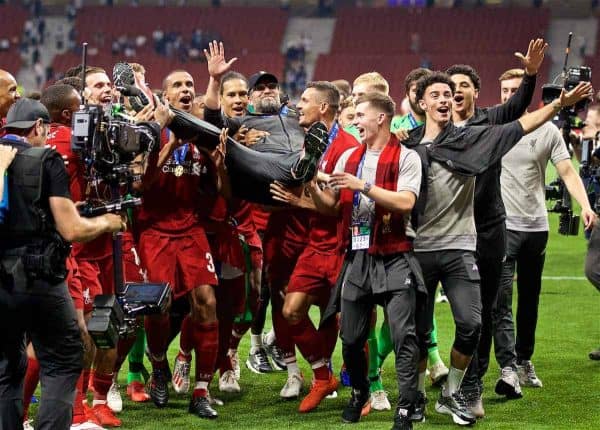 True to his word, he has assembled a group of players who have been doubted, spurned and scorned in their careers, players who have not walked the easy road, but the hard.
In those early days at Liverpool, Klopp lit a beacon on the hill for players and fans alike, that began with an awfully simple idea: that nothing was impossible, that there was no adversity which could not be overcome and that together we are strong.
Madrid was not only a coming-out party, a celebration; it was a statement. The red giant has awoken and we're doing it our way.