Roberto Firmino's show of consistency and reliability ensured it was another successful season for the Brazilian at Liverpool.
The 2018/19 campaign may not have seen Firmino at his prolific best on the scoresheet, but he was again instrumental as the Reds finished second in the Premier League and won a sixth European Cup.
Until an injury deep into the season, Firmino was an ever-present figure for Jurgen Klopp as the leading man in his lethal attack.
He scored 16 goals and provided eight assists across his 48 appearances in all competitions, and his level of dependability throughout is exemplified by the fact that he featured in 37 consecutive games.
The appreciation of what Firmino brings to the table within the club has never been in question, and this season again proved he deserves greater plaudits from the wider footballing world.
Roberto Firmino, 2018/19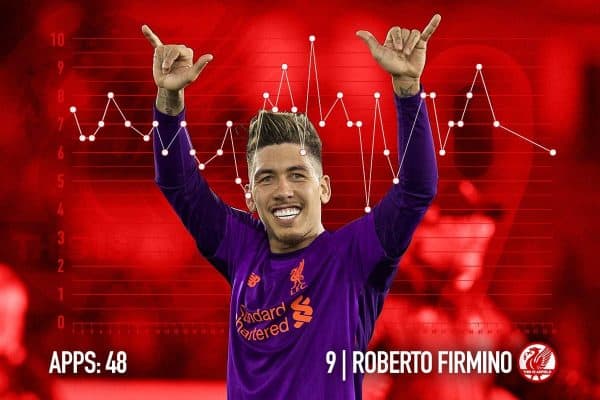 Started: 39 (All competitions)
On as a substitute: 9
Unused sub: 0
Goals: 16
Assists: 8
Our Overall Season Rating: 8.5
Average TIA Player Rating: 6.89 (Rank: 8th)
Last year's average TIA Player Rating: 7.02
Consistent & Dependable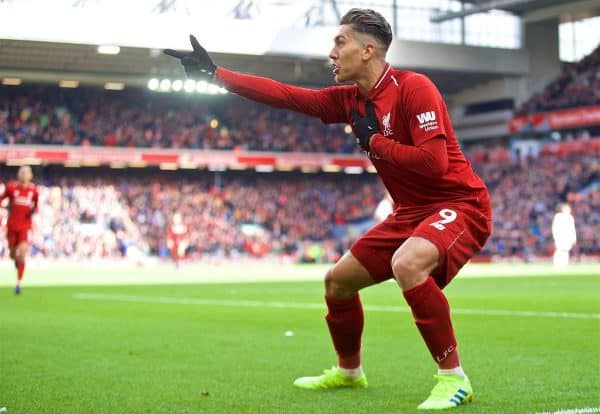 So much of what Liverpool do well in attack comes through the genius nature of Firmino's play, whether he directly touches the ball or not.
While this season saw a drop-off in his output in front of goal, much of this could be put down to him being the player who swapped roles in the first half of the season when Klopp went with 4-2-3-1 formation.
Bobby operated as the No.10 one game, then back as the No.9 the next, and it affected his form.
But he again proved to be a reliable and consistent figure, providing in with goals and assists at the most crucial of moments.
A last-gasp strike against PSG in the opening group game of the Champions League proved to be decisive in ensuring Liverpool lifted the trophy at the end of the campaign.
Similarly, the start of the league season also saw Firmino's importance to the team take centre stage as he turned provider for Mohamed Salah's winner against Brighton before tucking away two game-clinching goals back-to-back against Leicester and Tottenham.
There were also strikes against Burnley and Spurs at home which helped ensure the race for the Premier League title went to the final day, and who can forget when he won the game with a stunning hat-trick against Arsenal.
And it speaks volumes that his longest run without influencing the scoreboard over the course of the season was only six games.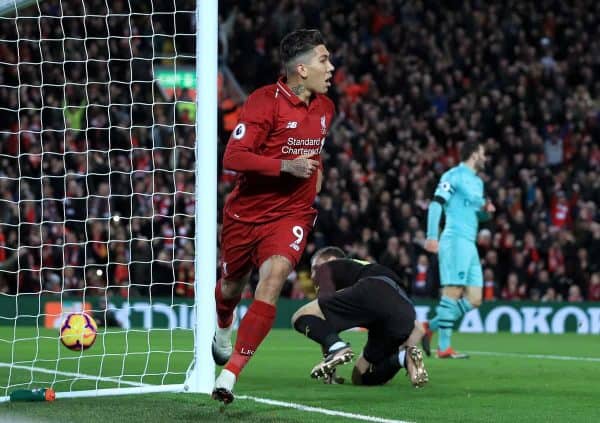 It's his level of consistency in both his performances and his ability to be ready to play game after game which makes it possible.
Firmino missed just five games across all competitions through injury this season—while over the course of the last three campaigns he has been absent from the squad just 12 times.
He is essential to Klopp's system and his presence on the pitch allows Salah and Sadio Mane to thrive, and to be able to have a certain level of assurance on his durability over the season cannot be understated.
Statistics can tell you a lot about a player's contribution throughout a season, but a lot of the work Firmino does can fly under the radar.
He is essentially defender, midfielder and striker rolled into one.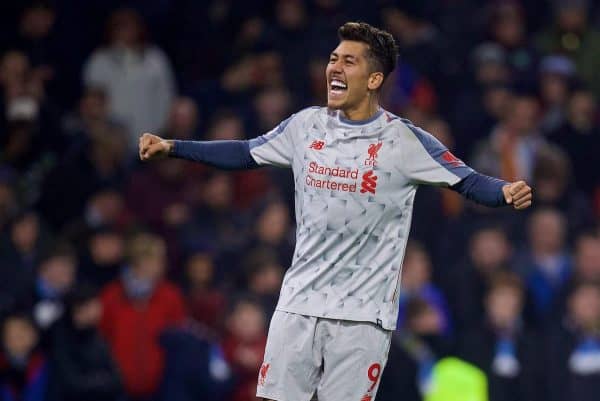 His energy sets the tone for the Reds' press, his diagonal runs shift defenders and create space for his team-mates and his defensive actions embody the selfless qualities he possesses.
Ultimately, Firmino is a player who has been key to laying the foundations of Liverpool's present-day and future success under Klopp.
Still Underrated?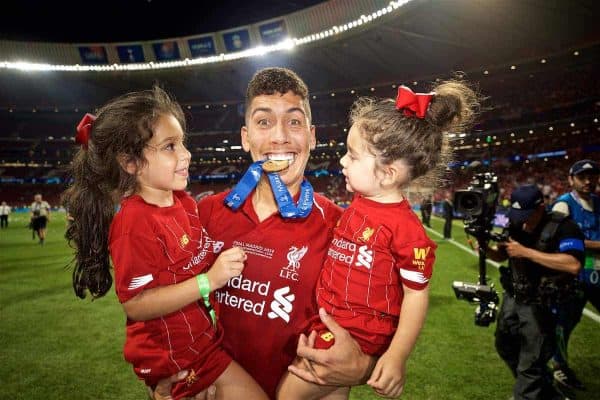 Outside the confines of Liverpool's four walls Firmino has often been the forgotten man in the Reds' forward ranks.
Jamie Redknapp recently likened him to the Beatles' Ringo Starr in the fact that others will get all the attention, but without him it simply wouldn't be the same.
The Brazilian has seen his star rise in the eyes of others, but he is still underrated for a striker who has now broken double figures in every season he has played with the Reds.
The stick regularly used to beat him with is that he is not your typical 20-goal striker, but what others fail to realise is that he ensures those around him are.
Both Salah and Mane have hit double figures playing alongside him, both notching career-best returns in the previous two seasons respectively.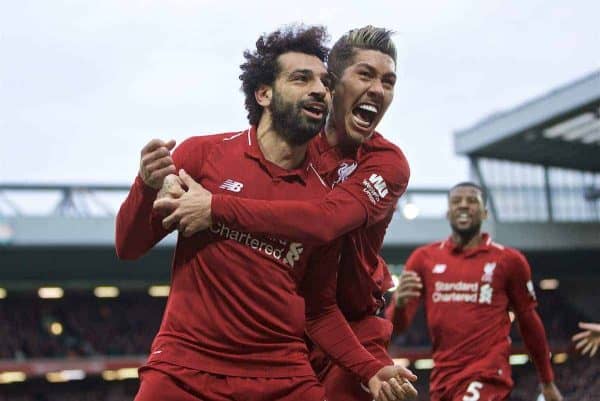 He is the type of player who, when at his best, provides the platform for those around him to match his output or surpass it.
A player unlike no other, and one who Liverpool would have struggled to reach the heights they did this season without.
Improvements & Future Role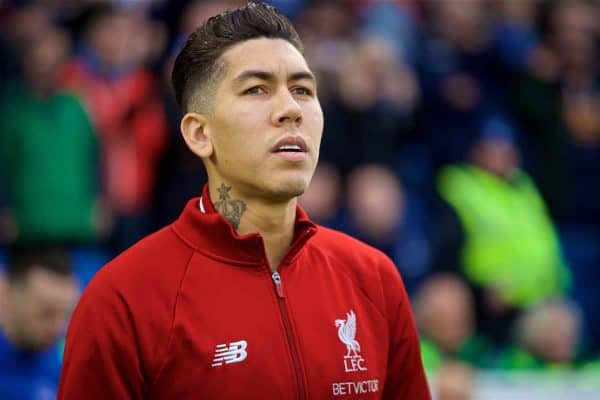 The makeup of Liverpool's forward line will come under question throughout the summer as attacking reinforcements are needed to see the team compete across several competitions next term.
Rhian Brewster is expected to rise in prominence following Daniel Sturridge's departure, but greater competition for places is needed as well as adequate cover should any of the trio fall out of form or succumb to injury.
Firmino, however, will undoubtedly remain as an integral component up front alongside Mane and Salah next season.
The unique qualities he brings to the table makes him a player any team would love to have fight their corner.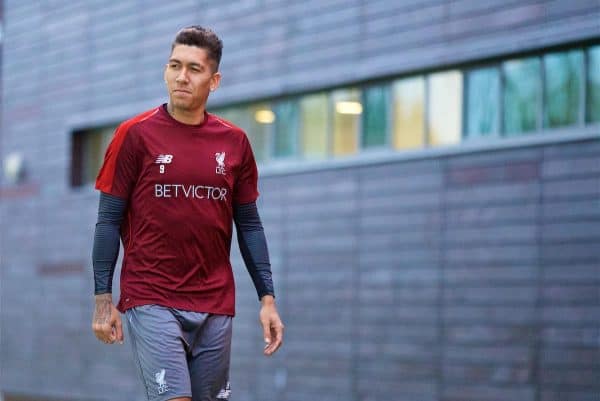 Despite a slight drop-off in his influence in terms of numbers, at 27, Firmino is in the prime of his career and as the team continue their exponential growth expect him to do the same on an individual level.
He was a key member of Liverpool's Champions League-winning side and he will remain pivotal to the success which lies in wait over the next few years.
What will be interesting is whether Klopp takes another look at the 4-2-3-1 formation and therefore another look at Firmino as the Reds' No.10.
---
Best moment: His first hat-trick for the club in the 5-1 win over Arsenal.
Worst moment: End of season injury and below-par performance in the final subsequently.
Role next season: Invaluable member of the attack, either as No.9 or No.10.