Liverpool want to build on their Champions League success across all competitions in 2019/20, but to do so where does the squad need strengthening?
With last season edging further away in the rearview mirror, eyes are slowly being cast towards Liverpool's business in the summer transfer window.
Jurgen Klopp's side finished runners-up in the Premier League having amassed the club's best-ever points tally and clinched a maiden trophy under his tutelage as a sixth European Cup was brought back to Anfield.
This was an undertaking made possible by one of the Reds' most complete squads in recent years, despite just 26 players being called on by the manager in the process.
It is a number, however, which raises questions over Liverpool's squad depth and their ability to sustain a challenge for seven pieces of silverware which will be up for grabs in 2019/20, particularly as a couple of those 26 have already departed and a handful more may follow.
This Is Anfield's Joanna Durkan (@JoannaDurkan_) and Henry Jackson (@HenryJackson87) were joined by David Comerford (@Dave_Comerford) to discuss the areas where Liverpool need to strengthen this summer.
Defence: The priority?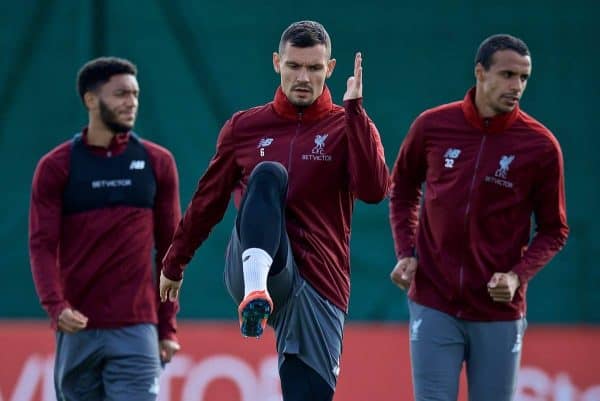 Henry: I want to see someone capable of playing predominantly as a centre-back, but who can also easily fill in as a left-back – someone like Daley Blind springs to mind. He would be perfect.
While I certainly wouldn't be against Liverpool bringing in out-and-out backups to Trent Alexander-Arnold and Andy Robertson, if I could only sort one area it would be centrally, with a bit of versatility thrown in.
Personally, I would get rid of Dejan Lovren, keeping Joe Gomez as Virgil van Dijk's partner, Joel Matip as a strong alternative and the aforementioned versatile addition as a third or fourth choice centre-back.
Gomez can fill in at right-back if required, as can Fabinho and James Milner. Don't forget Ki-Jana Hoever, too, who could enjoy a breakout season.
David: We're hearing that the club is after a new left-back but it's a difficult situation.
Whoever comes in knows game-time will be very limited behind Robertson, not only this season but for years to come.
I think the solution here is to find a young player who can play on either side of the defence, supporting both Trent and Robbo.
I'd like us to allow Gomez to develop as a fully-fledged centre-half, and though Milner has covered both positions solidly, I, unlike Henry, feel we probably need someone who can better compensate for the loss of the starting pair's attacking threat.
We don't need to worry about adding a new centre-back. Selling and replacing Lovren, who's fourth-choice at the moment, is simply unnecessary.
Those crying out for De Ligt just want to keep him out of the hands of others.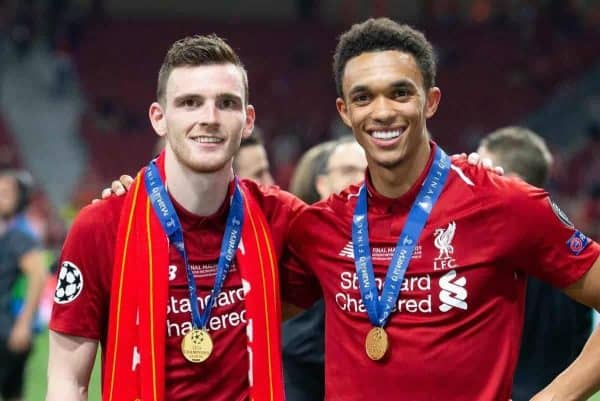 Joanna: In some ways I agree with Henry. I'm of the mind Dejan Lovren should be sold and a centre-back who could pinch hit across the back line be brought in as it would address the need for depth in defence.
Yet, I feel Trent and Robertson need adequate cover from an out-and-out full-back as to not hinder Liverpool's style of play should they not be in the side, and that is where the priority should be.
Despite all his experience Milner is no longer the man for the position should he be required for more than a handful of games, and Fabinho in the role would mean the Reds haven't done their job in the transfer window.
It is very unlikely, but I would love to see both a central defender and a full-back acquired.
Midfield: Add to the fringes or the starting XI?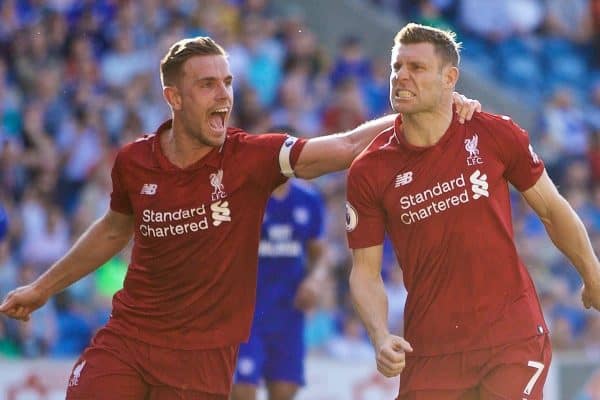 Henry: I think the only addition required in midfield is a genuine creative type, like Man City possess with David Silva, Kevin de Bruyne and Bernardo Silva, when he's used there.
The Reds are superbly stocked in terms of industry, intelligence and experience, but they just miss that little bit of magic that someone such as Bruno Fernandes would bring. Naby Keita has it to an extent, but not at that level.
In terms of the starting XI, I don't think there is any 'best' midfield.
Players go in and out of form, also picking up injuries, meaning there will be few occasions when Klopp can call upon six or seven players.
In some games, Jordan Henderson and Gini Wijnaldum will be better options than Keita and Alex Oxlade-Chamberlain, for example. In other matches, the opposite will apply.
Bring in a No.10 and that midfield depth looks superb.
David: I personally don't see a glaring need for any new midfielders.
Fans have talked a lot about adding a more creative presence, but Liverpool scored 89 goals in the Premier League last season and those games where we struggle to break down a defensive block are largely a thing of the past.
It's all about the full-backs for us when unlocking the opposition. Besides, we have Oxlade-Chamberlain and Keita, who I'm convinced will come alive this season, to provide that dynamism in midfield.
On a separate note, we shouldn't forget about Marko Grujic, who's earned plenty of plaudits in the Bundesliga. I think if he impresses in pre-season he'll get a chance to compete for a place.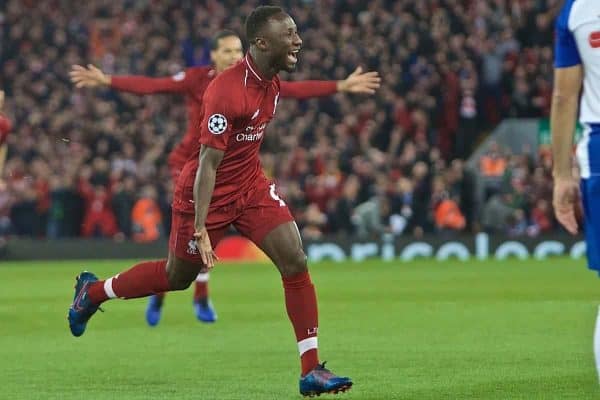 Joanna: With Keita having found his feet late on and Oxlade-Chamberlain set to be ready for the start of the season, Liverpool appears well stocked in the middle of the park.
It leaves the pair with Fabinho, Henderson and Wijnaldum all competing for a spot in the starting XI, where Klopp's choice of system between 4-3-3 and 4-2-3-1 will play a crucial role.
After missing out on Nabil Fekir last season I, like Henry, would appreciate seeing a natural No. 10 added to the fold, not only for an extra player to call on in the gruelling months of the season but to add another creative outlet.
Teams challenging on multiple fronts need not only need strength in depth but the versatility to harness different qualities, and an attacking midfielder of the ilk of Keita and Ox would provide just that.
Attack: What type of player is needed?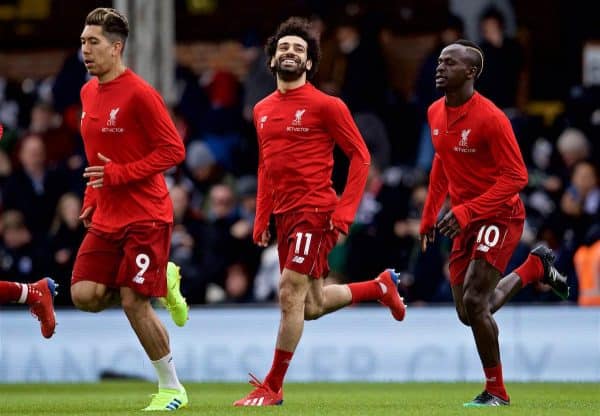 Henry: I want to see someone who is capable of being world class right across the front-line, particularly out wide. And Nicolas Pepe would be the perfect fit.
Liverpool play with such fluency that Mohamed Salah, Sadio Mane and Roberto Firmino interchange with one another; having another player who can do that will be priceless, especially in terms of allowing Klopp to rotate him with the front three, keeping everyone fresh.
I'm expecting a breakthrough season from Rhian Brewster, who is an incredibly exciting player, which will help add depth in attacking areas.
If Divock Origi leaves, along with Daniel Sturridge, another striker will also be needed.
David: This is a really important area for us. We've been very fortunate not to have Salah, Mane or Firmino ruled out for long periods over the last couple of seasons, and we have to be prepared for that eventuality.
The key is versatility really. Ideally, we find someone with real quality who can play both out wide and through the middle and could be used for rotation as well as cover.
Origi, however heroic, is more of a super-sub than a potential Firmino replacement, and Brewster needs more time before he can play second-fiddle.
I was disappointed to see the Pepe links refuted as he clearly fits the bill.
Hopefully, we target more players of his ilk, and we shouldn't be afraid to splash the cash; our chief rivals spent £60 million on a back-up attacker last summer.
If Harry Wilson has a good pre-season, I certainly wouldn't object to keeping him, alongside Xherdan Shaqiri, just to bolster the ranks, with so many competitions to consider.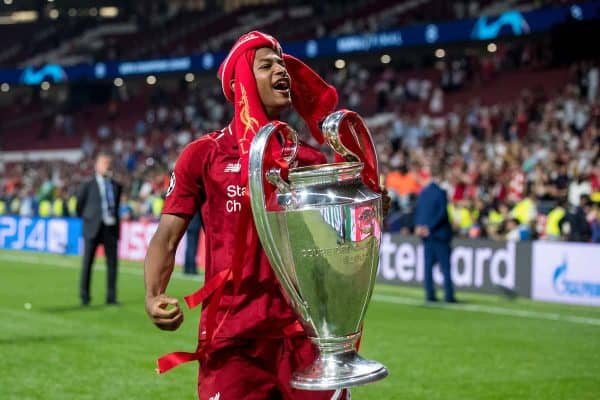 Joanna: As the guys mentioned, alongside the defence, this is a position the Reds need to pay most attention to this summer.
Firmino, Mane and Salah are the undisputed first-choice attackers and so the player brought in must be one who is capable of filling in for any of the trio.
Both Mane and Salah played the most minutes of their career with Liverpool last season and will be in international action over the summer like Firmino, making the need for depth vitally important should anything happen on the injury front throughout the season.
And Lille's Pepe is a good shout, as both Henry and David noted.
Moreover, Brewster could potentially be moulded into a Firmino-esque player and should he make the positive steps forward in his development he will be more than an adequate member of the attack following Sturridge's departure.
Depth: Your ideal squad?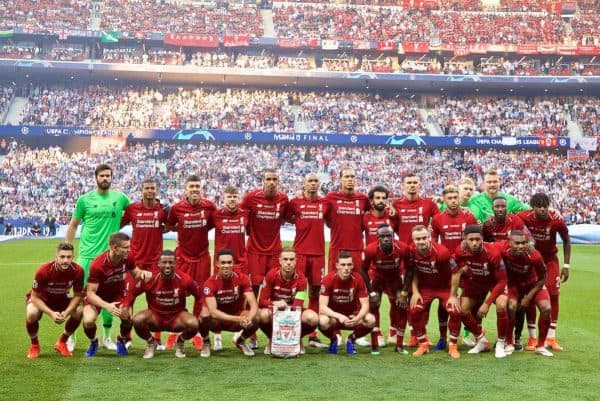 Henry: I think Keita and especially Oxlade-Chamberlain will almost feel like new signings, to use a cliche. So that will immediately help improve squad depth.
That being said, Liverpool were fortunate with injuries last season and there is no guaranteeing that they won't lose two or three big players for chunks of the season.
As long as they don't suffer really bad luck, however, and bring in three or four new faces this summer, I am more than happy with what looks like the Reds' best squad for nearly 20 years, since Gerard Houllier's in 2000/01 side.
My ideal squad would look something like this:
Alisson, Mignolet (if he stays), Kelleher; Alexander-Arnold, Hoever, Gomez, Matip, Van Dijk, Blind, Robertson; Fabinho, Wijnaldum, Henderson, Milner, Keita, Oxlade-Chamberlain, Fernandes; Salah, Mane, Firmino, Pepe, Shaqiri, Origi, Brewster.
Notable players to sell: Clyne, Moreno, Lovren, Lallana, Wilson, Sturridge.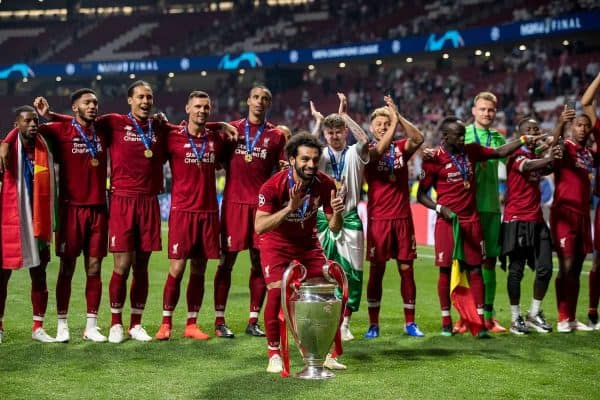 David: The tally of 97 points and the Champions League trophy speak for themselves.
It's very different from last summer when we had to refashion the spine of our team. This year it's a case of turning depth into real strength in depth to continue our push.
My team would be:
Alisson, Etheridge (should Mignolet leave), Kelleher; Alexander-Arnold, Gomez, Van Dijk, Matip, Lovren, Robertson, a new young RB/LB; Fabinho, Wijnaldum, Henderson, Milner, Grujic, Keita, Oxlade-Chamberlain, Jones, Camacho; Salah, Firmino, Mane, Origi, Wilson, Shaqiri, Brewster, a high-level versatile forward.
Joanna: There's no magic number of players or additions for Liverpool this summer but with a handful of first-team players having left, or are set to leave, there's no doubt that greater strength in depth is needed.
The starting XI, with exception of one or two midfielders, picks itself and therefore no radical or sweeping changes need to be made.
The Reds have been quite lucky in the injury department over the last season or two, but you cannot bank on that trend continuing into the new season and a few summer acquisitions will give us the best chance of competing across several competitions.
The makeup of my team, in an ideal world, heading into 2019/20 would be:
Alisson, new GK, Kelleher; Robertson, Van Dijk, Matip, Gomez, Hoever, new CB, Alexander-Arnold, new RB/LB; Fabinho, Henderson, Wijnaldum, Keita, Oxlade-Chamberlain, Milner, Jones, a new No. 10; Firmino, Salah, Mane, Shaqiri, Pepe, Brewster, Origi.