Liverpool are champions of Europe for a sixth time, but there's no reason to think that more success won't lie ahead, says club captain Jordan Henderson.
Fresh from joining the likes of Emlyn Hughes and Steven Gerrard as men who have lifted the biggest trophy in club football, Henderson was already in the mood for more.
It's addictive, winning trophies and feeling on top of the world, and having experienced in quick succession both the heartache and the euphoria that the Champions League final can bring, this squad should be heading only one way in the near future.
Liverpool are made for winning—and this squad, with this manager, has been built to do exactly that.
One of Henderson's post-match interview questions came from Sky Sports and the skipper was quick to let fans know to expect more of the same.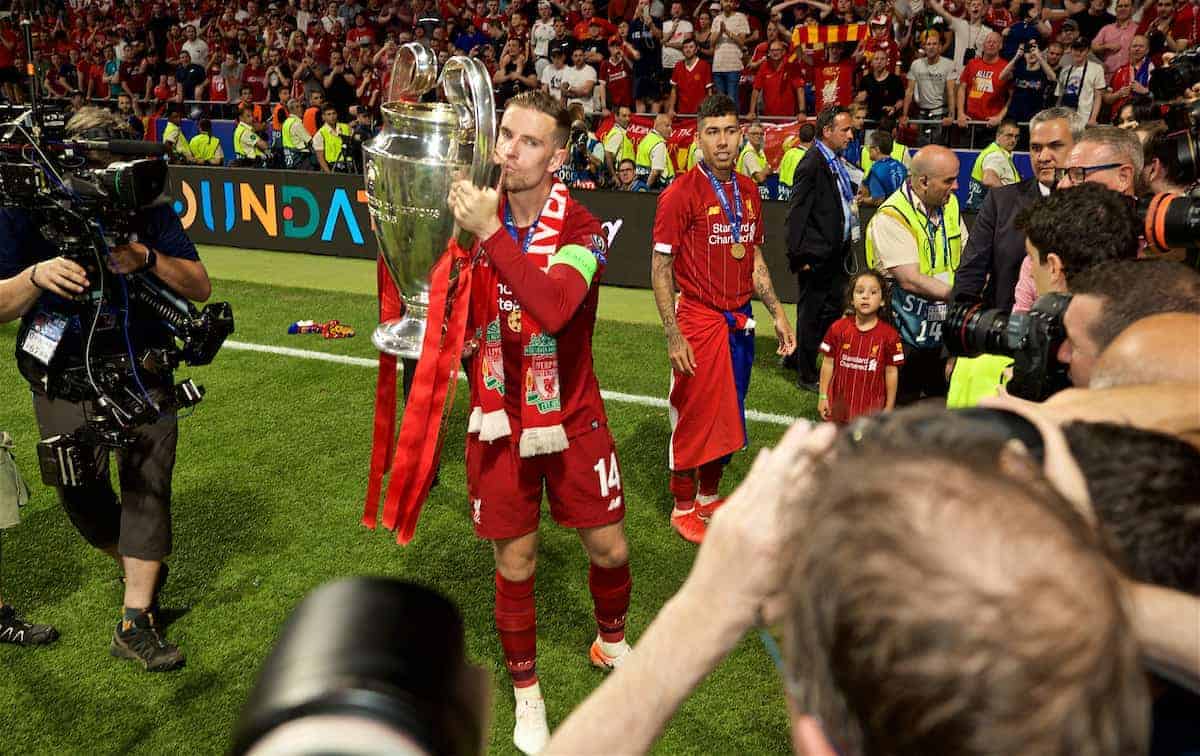 Highlighting the relative youth of the squad and the desire to be the best, the Reds' No. 14 pointed out why this can be the first step of many.
"We'll come in pre-season, football moves quickly and we'll go again. We'll keep showing that desire to improve and want more trophies, that's what we've got to do.
"Look at [Man] City, they don't just win one they win two, three trophies and that's what we've got to do.
"That's what we'll aim for and I know this group [of players] will want to do that. We're young enough to stay together for a while now and hopefully we can do that over a long period of time."
Left-back Andy Robertson echoed those thoughts of his captain to BBC Sport.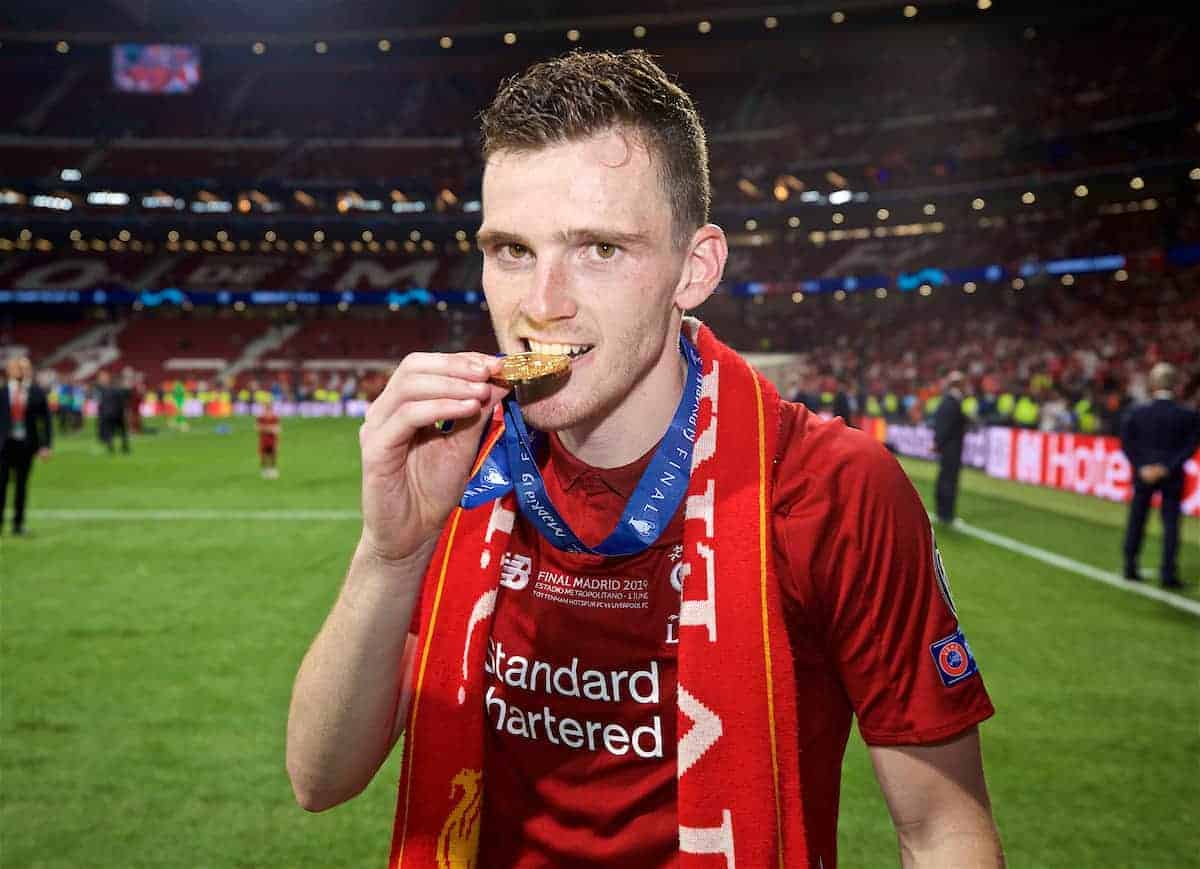 "We're a young squad and we now have that confidence and know-how of how to win a trophy.
"It's our first trophy under this manager, I think only Hendo was involved in the League Cup win in 2012, so now we want to kick on and hopefully we can get our hands on another trophy next season."
It's exactly what the attitude should be and precisely how Liverpool should be as a club.
But all that is for pre-season and the months ahead—first, for fans and players alike, there's a new trophy to celebrate!