Liverpool FC have released their new home and away kits for 2019/20, with the third kit to follow later this summer. We reveal the six players whose shirts have been the most popular among supporters so far.
The kits that will be worn by the Champions of Europe have understandably been in demand since their respective launches in May and June, and with the option to add the '6' badge on the sleeve no wonder they're hot property.
Thanks to data from LFC Retail, we count down the six most popular names on the back of the new kits, with a relative surprise top place.
6. Alisson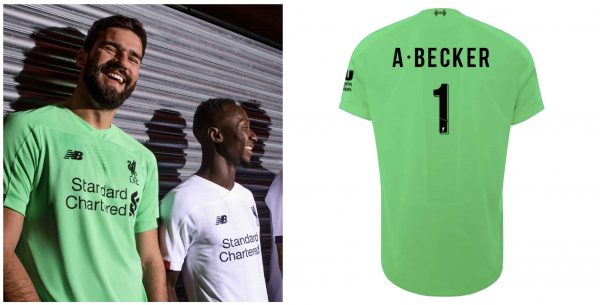 * Order the new Liverpool Goalkeeper Away shirt for 2019/20 here.
While much of talk last summer surrounded the signings of midfield pair Fabinho and Naby Keita, Alisson was comfortably Liverpool's best purchase.
A goalkeeper often features in a list like this, and so to see Alisson make it here is no surprise.
The Brazilian is still only 26 years old, which is very young for a 'keeper and has his best years ahead of him at Anfield.
The handsome shot-stopper will look even better next season with No.1 on the back, after moving from his temporary No.13.
5. Andy Robertson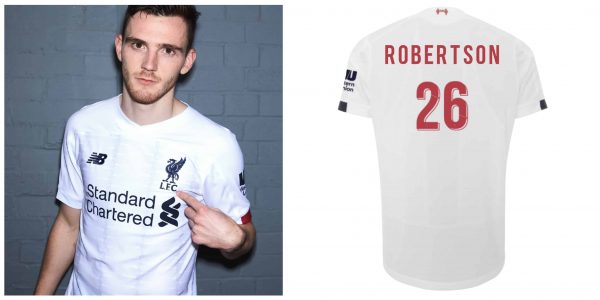 * Order the new Liverpool Away shirt for 2019/20 here.
The Liverpool left-back 'gets' what playing for Liverpool means in every respect, highlighting why he makes it into the top five.
Full-backs didn't used to be fashionable, but this proves that times change – two years ago Robertson had just been relegated with Hull City, now he's in the top five most popular names on the back of the kit of the European Champions.
A working class hero. Just hope he doesn't move to the No.3 shirt any time soon…!
4. Roberto Firmino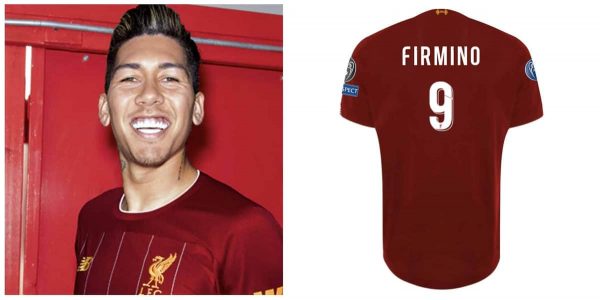 * Order the new Liverpool Home shirt for 2019/20 here.
Liverpool's eccentric Brazilian is a hugely popular figure both on and off the pitch, with his ability, celebrations and lifestyle all catching the eye.
He is so infectious and loveable that it's actually surprising he doesn't sit higher – then again, it's not a bad top three!
3. Sadio Mane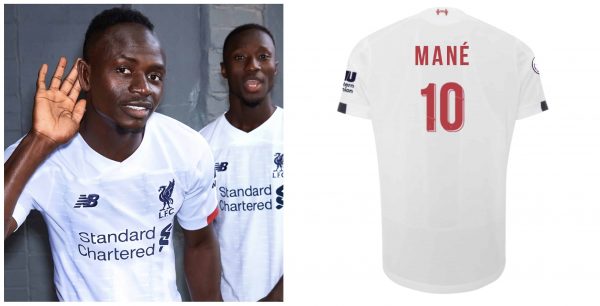 * Order the new Liverpool Away shirt for 2019/20 here.
It says a lot about the top two that Sadio Mane is only third-most popular.
The Senegalese has been one of Liverpool's best signings of the century, and in the second half of last season he dug deep more than anyone.
The thought of him jinking down the left flank in the new strip is already a mouthwatering one, whether it be in the home strip at Anfield or in the white away from home.
Mane is still almost underrated, but these figures do at least prove that he is loved by supporters.
2. Mohamed Salah

* Order the new Liverpool Home shirt for 2019/20 here.
Mohamed Salah would have taken top spot this time last year, but for now he has to settle for second place.
Such is the 26-year-old's remarkable consistency, it is easy to take him for granted – he has scored 71 goals in just 104 Liverpool appearances – but it is no great shock that so many fans are desperate to buy his shirt.
Next season could be even better, as he looks to outdo a 'disappointing' tally of 27 goals in 2018/19.
1. Virgil van Dijk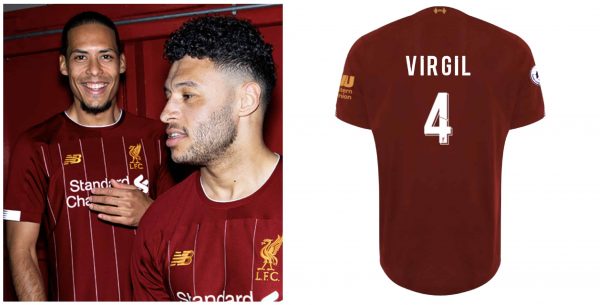 * Order the new Liverpool Home shirt for 2019/20 here.
For a defender to be top of this list is rare, especially when he is teammates with two of the joint-top goalscorers from last season.
But Virgil van Dijk has become an incredible presence at Liverpool since joining from Southampton, and the Champions League triumph has cemented his legendary status already.
Effortlessly cool and instantly likeable, expect to see many supporters with Virgil on their backs next season.
Here's to more brilliance in 2019/20, and a potential Ballon d'Or win for the Dutchman.
* You can purchase the 2019/20 Liverpool home kit and away kit from the official Liverpool FC online store here.