Liverpool find themselves in a predicament with regards their transfer business this summer, but are expected to make "at least two signings" ahead of 2019/20.
The Reds are yet to make an addition to Jurgen Klopp's squad for the new campaign, having already acquired Fabinho and Naby Keita at this time last year.
While speculation continues over bids for the likes of Nicolas Pepe, Bruno Fernandes and even Kylian Mbappe, the suggestion is that it could be a quiet off-season.
With Alberto Moreno and Daniel Sturridge having departed, and Simon Mignolet among those also set to leave, replacements will be required to simply maintain the squad's numbers.
But further quality may be targeted to build on a season that saw Liverpool lift the Champions League and record their best-ever points tally in the Premier League with 97.
As the Mirror's David Maddock has rightly pointed out in an interview with The Redmen TV, however, the club may face difficulty in finding the value they have in the past due to the success of their approach so far.
"They will sign players, and to get the players they need—the level they need—they'll have to spend money," Maddock explained.
"Because Liverpool have got a slight problem now in that their analytics work, and people can see it now."
Much has been written about the work of Michael Edwards and his staff, and namely the previously unheralded director of research, Ian Graham, and Maddock believes this will work against them.
"Liverpool are sophisticated, but everyone else knows it," he continued.
"If Liverpool go in, let's use an example say to Lille, and go 'we want your player', and he's 20 years old and he's only played 20 games, 'we want him'.
"They'll go: 'Hang about, this is Liverpool, you've seen something, he's going to be the next Salah!'."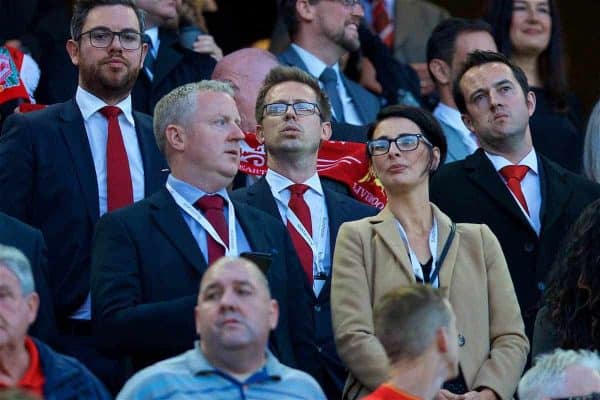 Maddock went on to discuss the club's parameters for a new signing, chiefly their focus on youth, and how even then it could see them pay significant fees.
"Their profile is they want them between 19 and 24 max, really. Unless it's a centre-half or a goalkeeper," he said.
"Any player you go for, anywhere in Europe, and you say 'we're Liverpool, we want your 19-year-old, 20-year-old', they're going to go 'we're not letting you have him for cheap'.
"So Liverpool will have to pay, and they'll sign at least two players this summer, at least."
One specific name mentioned is Lyon midfielder Houssem Aouar, and though Maddock stresses he is "not saying he [definitely] is on Liverpool's radar," he added that he is "pretty sure he is."
Aouar is used as an example of the calibre of player the Reds are scouting, and given the level of interest in the soon-to-be France international, it is clear it will be a difficult summer of negotiation for Edwards and Co.