While reports from France have claimed Liverpool are "well placed" to sign Lille winger Nicolas Pepe, journalists from Merseyside have downplayed any interest.
Pepe has emerged as one of the most high-profile names on the transfer market this summer, with indications that he could leave Ligue 1 for a fee of around €70 million.
Given their status as European champions, it comes as no surprise that Liverpool have been touted as suitors, with the 24-year-old representing the ideal fourth forward alongside Sadio Mane, Mohamed Salah and Roberto Firmino.
Claims from France—and namely RMC Sport's Mohamed Bouhafsi, who was central to the coverage of Fabinho's surprise move to Anfield last summer—have given the story credibility.
But these have been countered by the English press, including the Evening Standard's David Lynch—formerly a journalist for the club.
Concluding a report on Alex Oxlade-Chamberlain's impending contract extension, Lynch reports that Pepe "is not considered a target for the Reds, who are aiming to make only minor tweaks to their squad."
He adds that Liverpool "suspect the club's name is being used to promote interest in a player who is likely to be involved in one of the biggest moves of the transfer window."
This follows on from a story from the Liverpool Echo's Paul Gorst on Sunday, which follows a similar line in claiming the Reds "have made no contact with Lille."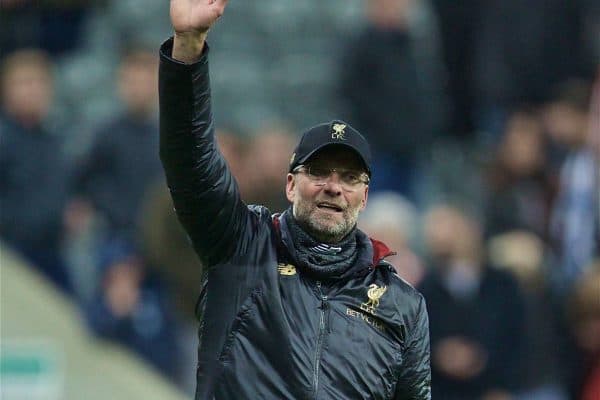 While Jurgen Klopp is eager to add another versatile forward to his ranks, Pepe is "not under consideration," Gorst continues.
It is no new trend to see English and overseas journalists contradict each other, and it is becoming increasingly difficult to decipher reality from fiction.
On one hand, reports from France are closer to Lille and the player, but on the other, the Merseyside press have a closer contact with Liverpool themselves.
This would fuel the line that Pepe's agent, or perhaps his current employer, are feeding the Reds' name into the media in order to boost his market value, with Inter Milan and Bayern Munich also reportedly interested.
Though it is unlikely to be the end of the story, at this stage the belief may be that Liverpool are, in fact, preparing for a quiet summer.