Liverpool have been heavily linked with Nicolas Pepe in the French media and with good reason. Here's what he could bring to the team should he sign.
Liverpool go into the summer transfer market in the strongest position they've been in for some time.
The Champions League run brought both money and prestige, and the challenge with Man City in the league showed they are primed to win domestic honours for the first time in a long time.
If Liverpool go on to win the Premier League, the players in the squad will go down as legends. Which player wouldn't want to join this club at this moment in time?
Increased success should always bring increased competition, and the club should drive forward from a strong position rather than running, albeit intensely, on the spot.
Pursuing Pepe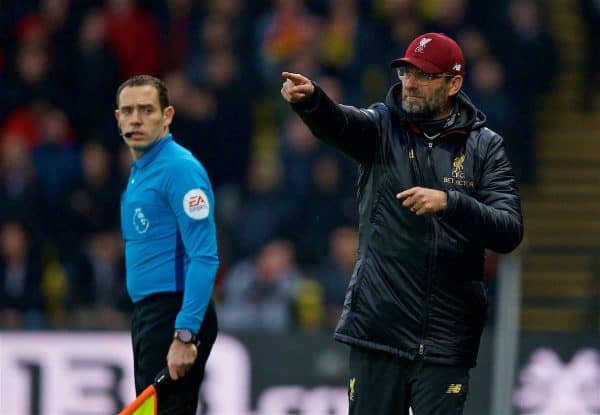 With this in mind there are a number of positions in which Liverpool could add depth this summer.
And they are already in the market for another player to play along the front line—providing an alternative to, and a rest for, Sadio Mane and Mohamed Salah.
The player most linked with the club so far is Lille winger Pepe, who despite being born in France will represent Ivory Coast at this summer's Africa Cup of Nations.
Both his parents are Ivorian and moved to France in the 1990s, to Mantes-la-Jolie, to the west of Paris.
It's here Pepe was born and raised, but he chose to represent the country of his roots rather than that of his birth.
And Cote d'Ivoire are glad he did.
The 24-year-old is one of the hottest properties in European football at the moment.
He has an all-round game which will have set the alarms off in data departments, and also impressed the more traditional scouts.
Most will come away from a Lille game, or indeed an Angers one if they have been scouting him for a while, identifying the pacy left-footer as one to watch, or one to sign.
He moved to Angers in 2013 after beginning his career at amateur side Poitiers (now Stade Poitevin) where his parents had moved to for work.
In 2015, at the age of 20 and after a stint on loan US Orleans, he joined up with the Angers senior side for their first season back in Ligue 1 since 1994.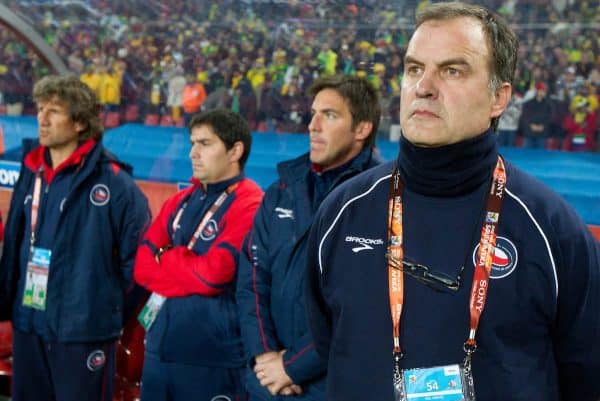 It's there he caught the eye of a number of clubs, including Lille, and was eventually signed for the club by Argentinian manager Marcelo Bielsa.
This in itself could be seen as a sign that he could be a good fit for Liverpool, as the current Leeds boss is demanding of his players in and out of possession, just like Jurgen Klopp, and plays his own brand of pressing football.
And watching Pepe play shows why he ticked the boxes for Bielsa, and does so now for Liverpool and Klopp.
Apply Some Pressure
He regularly applies pressure high up the pitch, playing on the right of the three in Lille's 4-2-3-1 formation.
From here he can hassle opposition defenders and midfielders, and when the ball is won he often finds himself in an ideal position to cut inside onto his left foot, to either release a shot or send the striker or opposite winger through on goal.
It's perhaps for this reason he's been linked with Bayern Munich, as there are some similarities with Arjen Robben.
But there are also parts of his game which are reminiscent of Liverpool's own Mane, even if he isn't quite as two-footed as the Senegalese.
He has a good shot with his left foot, and will try to score from distance.
He was second in Ligue 1 last season for total shots on target, just behind Kylian Mbappe, and 47 of his 108 shots were from outside the box, but only one resulted in a goal.
Rather than use his right foot for shooting he has a tendency to go with the outside of his left.
But a number of his assists have come via his weaker right foot. He will often use left once cutting inside, whether for shooting or feeding passes through, but he is not afraid to use his right for crossing from the byline.
All-Rounder
Pepe is more than just a winger and has many strengths to go with his acceleration, speed and dribbling ability.
He takes set-pieces, and assisted goals from corners and free-kicks last season.
This crossing ability is also useful in general play especially if, having drifted inside from the right, he finds himself over on the left and can whip in an Andy Robertson-type ball into the danger area.
On top of this he is a penalty taker as well as a penalty winner. He scored nine of the 10 spot-kicks he attempted last season, and won six penalties himself.
He completed 55 percent of his dribbles last season, which is very good but not yet up with the elite in this area. It is something he could improve, though this could also be said of Salah (53 percent) and Mane (50 percent).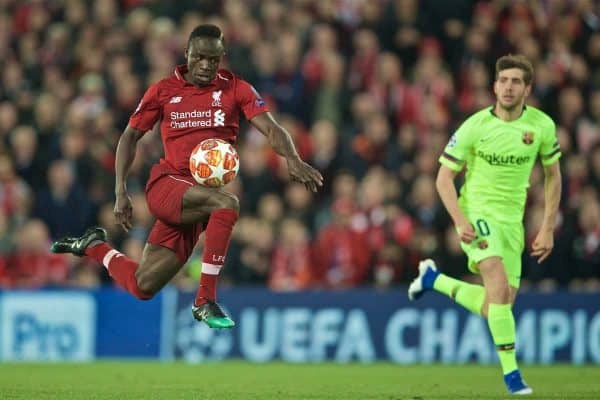 The take-on success for Salah and Mane in the Champions League of around 60 percent is what these players should be aiming for in the league.
But it's in the league they often come up against lower, more packed defences, where a one-on-one take-on can become a one versus two or three.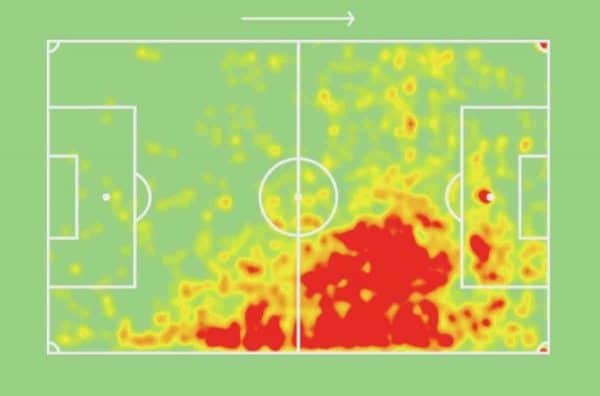 Nicolas Pepe, season heatmap – Ligue 1, 2018/19 (via SofaScore)
---
There are so many good dribblers out there with no end product, but not Pepe.
He can spot runs of team-mates and has the vision to play passes from deeper areas to forwards making runs ahead of him.
Last season he created a total of 17 big chances in Ligue 1, more than any other forward in the league. He also finished 17 big chances which were created for him.
Five Pepe goals from Jonathan Ikone assists was the joint-most common assist-to-goalscorer combination in Ligue 1, the other being Pepe assisting left-winger Jonathan Bamba.
He made a total of 70 key passes last season, putting him seventh in the league overall for this particular stat.
At the end of the campaign he had racked up 22 goals and 11 assists, and while you may expect such an assist number from a winger, the amount of goals he scores hints that he will be a good fit for Liverpool's system where the wingers can effectively be strikers.
Always Available
All of his numbers, especially the totals rather than per game, are helped by his availability.
Only six players played more minutes in Ligue 1 last season (3,537). Five of these were goalkeepers and the other a centre-back.
He started all but the final game for Lille, and was never substituted before the 80th minute.
Pepe has a decent injury record too, in that he doesn't have one.
This is some going for a hardworking winger and is one of the main reasons, along with his talent and goal contributions, he will have found his way onto many a laptop, in many an air-conditioned office, in many a club's recruitment department.
A lot has been written about the success of Liverpool's data-based recruitment, especially since last season's success, but the platform for this has been there for some years.
There is no doubt that Pepe will be at the top, or near the top of many of their lists once the numbers are churned.
Tactical Fit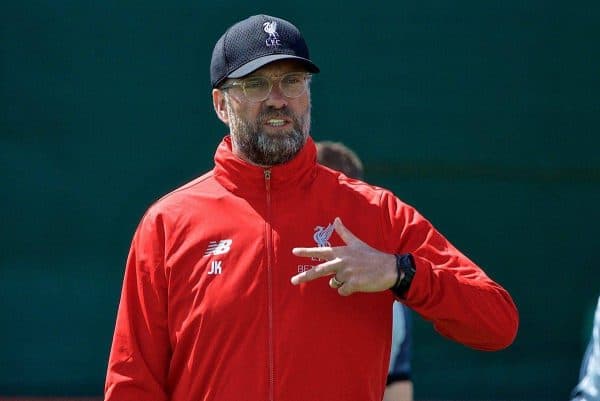 Away from the data, he also shows good movement off the ball, and the willingness to try a trick or two, but only if there is a benefit from doing so.
He won't showboat for the sake of it, but he will do so to help beat his man or put some disguise on what he's about to do, which is something regularly seen in Roberto Firmino's game.
Pepe's pass success for the past three seasons hovers around 80 percent, which is decent for a player who will be trying to play so many passes into traffic and balls into the danger area.
His linkup play is good and quick, although he will occasionally turn the ball over and his tidiness and concentration when passing is something else he could work on at Liverpool.
Tactically he should be a good fit down the right if Salah is unavailable or needs a break.
He could also play in the same side as Salah if the Egyptian takes his place as the centre-forward in a 4-3-3 or 4-2-3-1.
There are a number of other formations which would work, and there is the exciting prospect of Pepe, Salah, Mane and Firmino in the same XI: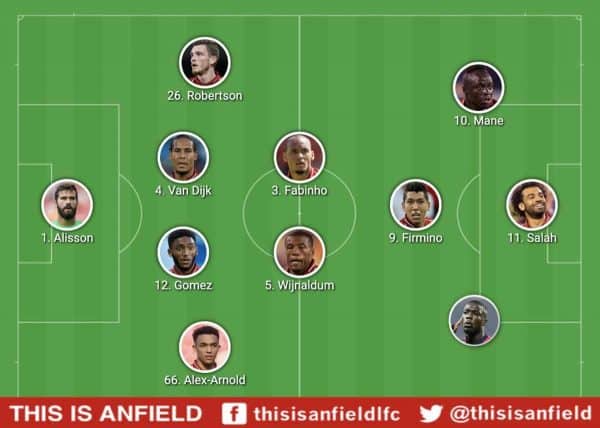 He has played up front himself on occasion, which again is something that fits the way Liverpool play.
Mane has shown many of the traits of a striker, not least with his ability in the air and use as a target man, and Pepe's experience in the more advanced position will make him similarly suited for this role for Liverpool—especially as players regularly swap positions during games.
Whether working in tight spaces with Salah down the right, or bursting into open space created by Firmino, there should be no problems when it comes to his positional and tactical fit, even though Liverpool were expected to go for a player who has played across the front three (Pepe has never played on the left wing).
"In Ligue 1, in terms of potential, he is right behind Neymar and Mbappe," Lille manager Christophe Galtier recently told France Football.
The man who scouted him for Lille, Luis Campos, added: "The day he is at a big club, he will kill everything and explode."
Liverpool are one of the biggest clubs around at this moment in time, so this transfer would tick all the boxes for the club and the player.