Liverpool had a season to remember in 2018/19, and not only because of the Champions League and ensuing celebrations in Madrid.
Sometimes, it's good to take a step back and recall everything that went on, especially those which were remarkable at the time, but might have been momentarily forgotten with the incredible end to the campaign.
In the video below, LFCTV present the top 10 'moments' of the season—and they're far from all about the on-pitch action.
Indeed, it's a reminder of just how far the club has come, not just on the pitch and being capable of challenging for silverware, but in terms of the spirit, togetherness and brilliant social aspect that draws fans as one.
Life isn't only about football, but this club in particular has a way of making football such a huge and important part of life.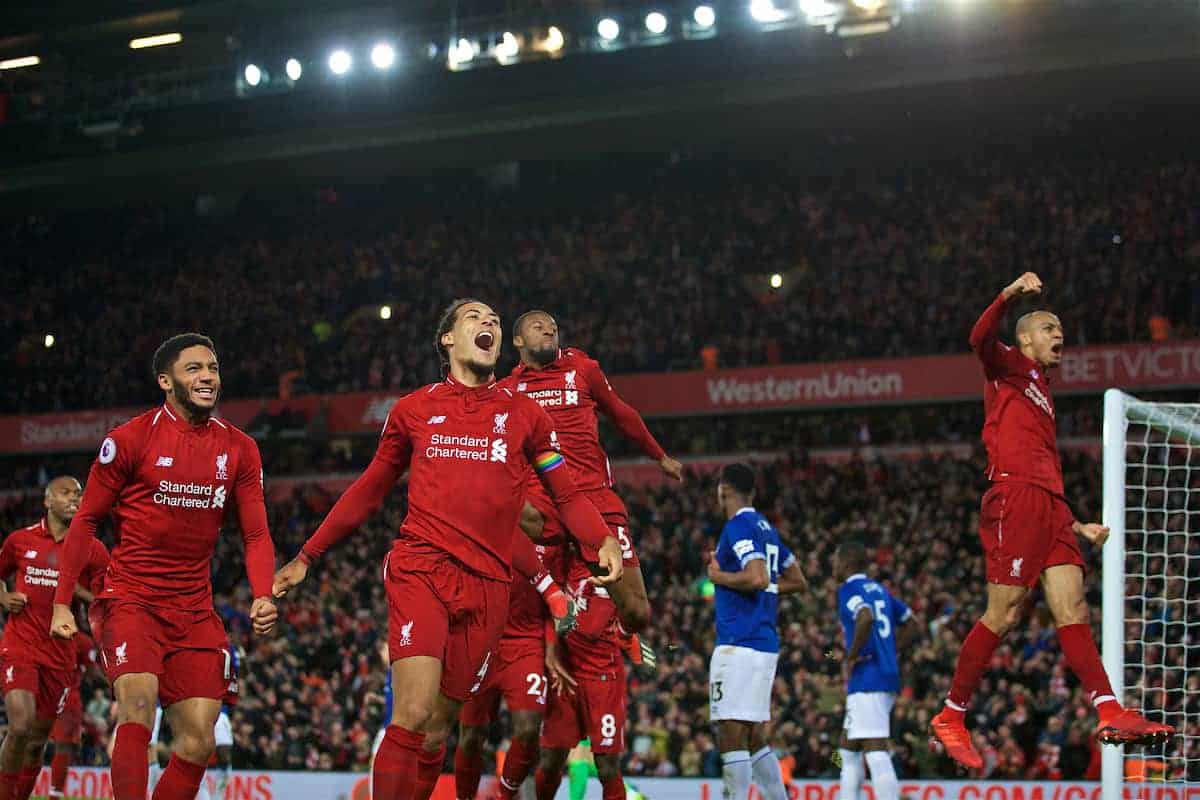 Of course, there are incredible moments of action to look back on fondly, even before the main event in Madrid.
An insanely good spell against Chelsea, Divock Origi's classic derby winner and Alisson's all-important save against Napoli are all recalled.
But there's also fan-themed content which struck a chord with many, including Mike Kearney meeting the players at Melwood—a partially sighted supporter who was filmed celebrating Mo Salah's winner against Napoli with the help of a cousin who describes the action as the match unfolds.
Then there's the unforgettable Boss Night set-up in the fan park in Madrid, ahead of the Champions League final itself.
As one supporter says about being in the vicinity: "It's not just about the football. It's the occasion, it's following your team, being here on the day—it's just an amazing feeling."
There's also an all-time memorable moment of the squad, coaching staff and everyone else lined up in front of the Kop, all singing You'll Never Walk Alone together after the sensational 4-0 comeback win over Barcelona. Such moments should never be forgotten, and certainly won't be by those in attendance.
A parade with well over half a million people involved and a sixth European Cup win aren't bad memories to look back on, either!