Steven Gerrard has described Jordan Henderson as the "ultimate professional" and tipped the Liverpool captain to lead the club to even more glory.
Henderson enjoyed the biggest night of his career on Saturday as he lifted the Champions League trophy after an incredible eighth campaign with the club.
It was his fourth as Reds captain, having taken over from Gerrard following his departure to LA Galaxy in 2015, and it has been a difficult tenure for the midfielder so far.
Liverpool's sixth European Cup, and the praise he has received in the aftermath, vindicates his role as leader on and off the field, as Gerrard stressed in an interview with the Times.
"If I had to name someone I regard as the ultimate professional, then Jordan would come right at the top of the list. He is immaculate in the way he lives his life," he told Paul Joyce.
"Some people don't see the stuff behind the scenes, the gym work, the way he eats, but he is an incredible role model.
"He is selfless. He puts himself at the back of the queue because he looks after everyone else first. He puts Jordan Henderson last.
"All of that is important but, of course, he is a top player as well.
"He has running power, you can trust him with the ball, has a good range of passing and, over the past few months, has risen to the challenge of pushing Liverpool forward and has come right into top form.
"That is the key. You don't last at Liverpool just by being a top guy."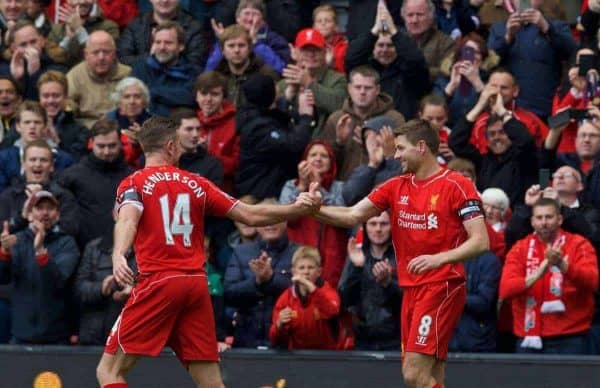 The notion of the Liverpool squad being one filled with "top guys" lacking mettle has been a popular one in recent years, with Henderson seen as something of a meek poster boy.
But the 28-year-old has been transformed under Jurgen Klopp, particularly after moving back from his uncomfortable role as No. 6 to a more familiar duty as a No. 8, at his request.
Few could argue that Henderson deserved to hold the trophy aloft at the Wanda Metropolitano, and he became the first Liverpool captain since Gerrard to do so.
"It is a life-changing experience," the Rangers manager explained.
"I am hoping this will become the catalyst for him to lift more trophies above his head.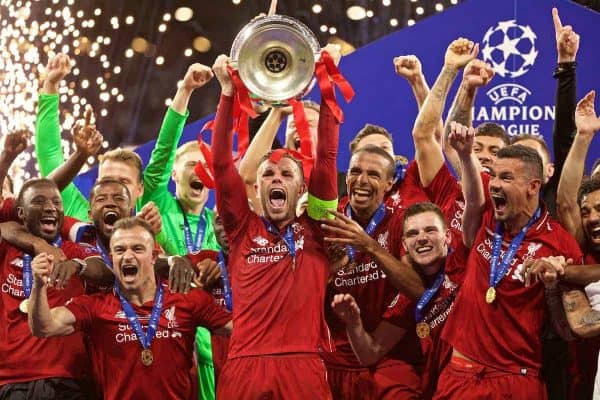 "I know that is what he wants, the manager wants and the supporters want.
"I am sure Jurgen Klopp will have the team fired up to go again from the moment that they are back in pre-season training."
The impact of such an achievement is abundantly clear, and according to the Chronicle a motion is being considered to grant Henderson the Freedom of the City of Sunderland.