The 2019 Women's World Cup gets underway on Friday, with just one player from the Liverpool FC Women representing their country at the tournament.
France take on South Korea in the opening game at the Parc des Princes in Paris, with England's first fixture coming on Sunday evening at 5pm (BST) against Scotland.
Among the likely starters for Scotland is Liverpool's Christie Murray, with the 29-year-old representing her country at their first-ever World Cup as one of their most experienced players.
The attacking midfielder currently has 61 caps, the 10th-most in the squad, and heads to France on the back of an impressive maiden campaign with the Reds.
Murray joined Liverpool from Arsenal last summer, and ended the campaign with three assists in the 3-1 win over Everton on the final day—all from set-pieces.
"It was good. It was a whole new group, so that was always going to take time for us to gel and find out how we were going to play as a team," she told SoccerBible of her first season on Merseyside.
"We were unfortunate to lose our manager so early on, but I think again, as a group, we stuck together and finished the season with some good performances.
"And in terms of some the results that we had, especially beating Everton in the last game of the season.
"We'll probably add a few players to strengthen so hopefully we can build on that going into next season."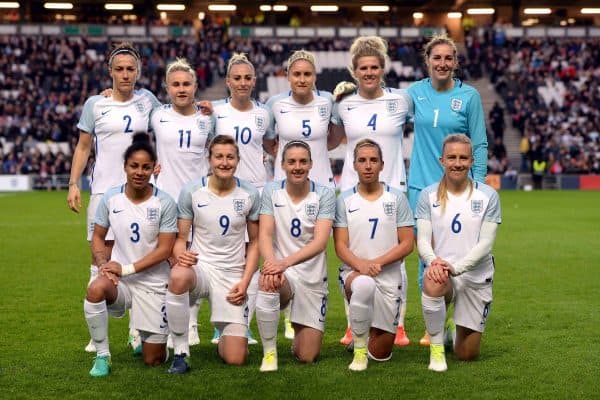 At the World Cup, Murray will take on three Liverpool alumni in Lucy Bronze, Alex Greenwood and Lucy Staniforth, who all represent England.
And she will play alongside ex-Reds forward Caroline Weir, who left the club for Man City a month before Murray's arrival.
After taking on England (June 9), Scotland will also face Japan (June 14) and Argentina (June 19) in Group D.