Liverpool have finished the 2018/19 season as European champions, with Jurgen Klopp's players enjoying career-defining moments along the way.
It was a campaign that will go down as one of the greatest in the Reds' history, particularly during the Premier League era.
Having fallen just short in the title race, despite a record-breaking 97-point haul, Klopp's men sealed Champions League glory in Madrid.
The 2-0 win over Tottenham was one of the most important results of all time for Liverpool, hopefully inspiring them to even greater heights moving forward.
Every squad member contributed throughout the season, etching their name into Reds folklore in the process.
Here's what we think was each Liverpool player's best moment of 2018/19.
Alisson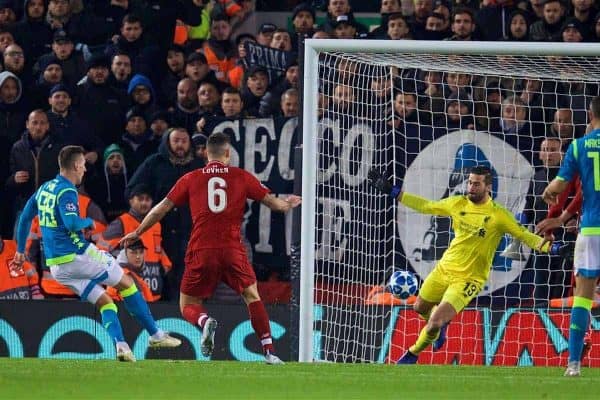 Alisson may have been a huge figure in the Champions League final, but without an earlier intervention from him before Christmas, European glory would not have been possible.
The Brazilian's last-gasp save to deny Napoli's Arkadiusz Milik at Anfield kept Liverpool in the competition, rather than crashing out in the group stage.
Simon Mignolet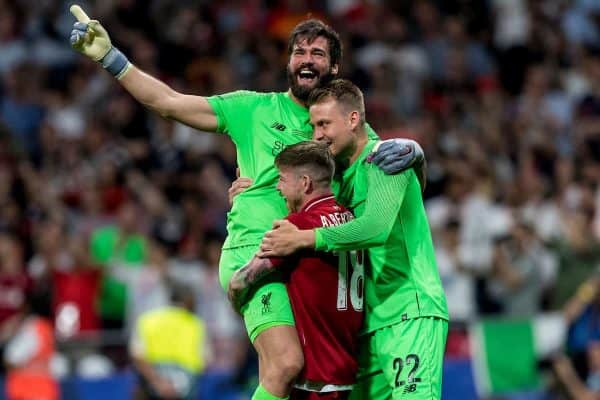 We're not going to single out a moment for Mignolet, because he only made two appearances all season.
Instead, it is his unsung influence off the pitch that is worthy of the biggest mention, with Klopp and his players hugely appreciative of his character in the dressing room.
Trent Alexander-Arnold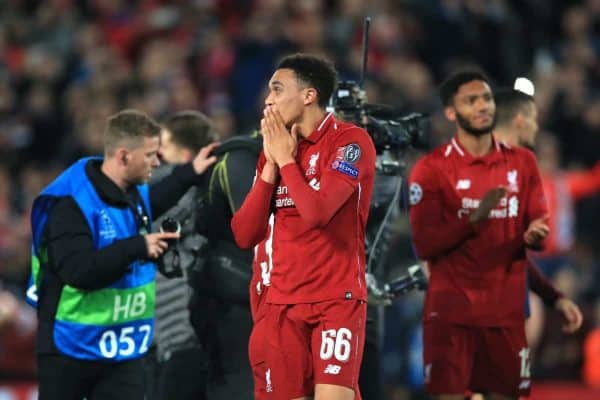 What a remarkable year it has been for Trent, who broke the assists record for a defender in a Premier League season (12) and earned Champions League glory at his boyhood club.
The youngster's hat-trick of assists in the 5-0 win at home to Watford caught the eye—his free-kick at Vicarage Road was also magnificent—but there is only answer to this question.
The 20-year-old's assist in the unforgettable victory over Barcelona, in which he took a corner early and allowed Divock Origi to make it 4-0, was bordering on genius.
Nathaniel Clyne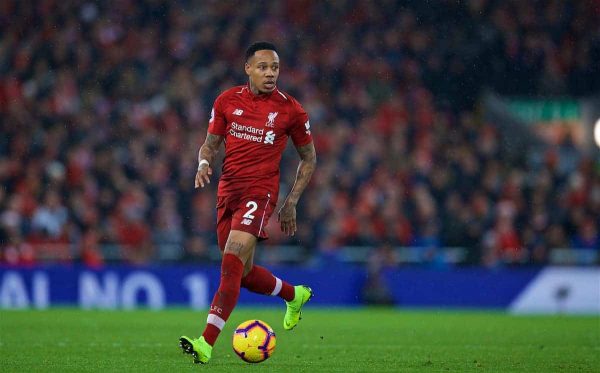 Clyne was loaned out to Bournemouth midway through 2018/19, but his performance against Man United at Anfield was impressive, especially given his lack of match practice.
It looks set to be his final appearance for the club.
Ki-Jana Hoever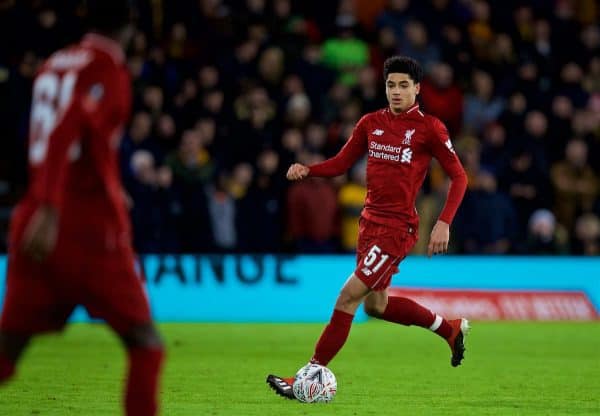 Hoever made his debut at the age of just 16 at Wolves in January, putting in an accomplished showing.
He is a footballer of immense potential and has the ability to be a future Reds regular.
Rafa Camacho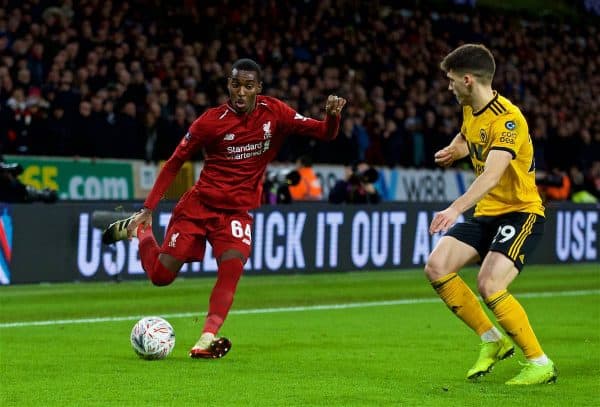 Like Hoever, Camacho was handed his Reds bow in the FA Cup defeat to Wolves, where he did well on the whole.
A late tackle on Wilfried Zaha in the 4-3 win over Crystal Palace was also key—it is expected to be his final contribution in a Liverpool shirt.
Joe Gomez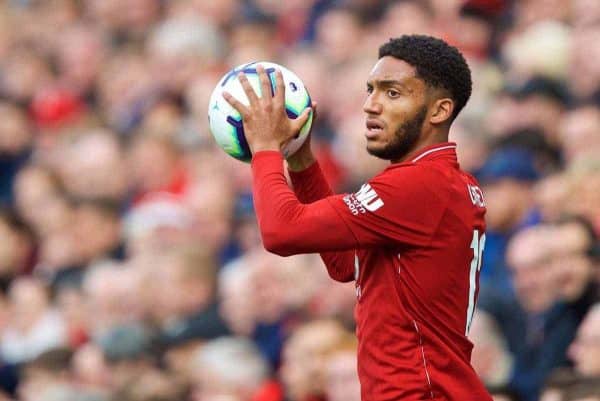 It is easy to forget how imperious Gomez was before he broke his leg at Burnley in December, almost matching Virgil van Dijk stride for stride.
One magnificent block to deny James Maddison in a hard-fought victory at Leicester early in the season stood out, helping earn Klopp's team a huge three points.
Joel Matip

Matip's form as the season went on was a major plus-point and he deserves immense credit for becoming an important member of a Champions League-winning side.
His standout moment has to be his deft touch to tee up Origi in the final—his first assist for Liverpool in his 98th appearance.
Dejan Lovren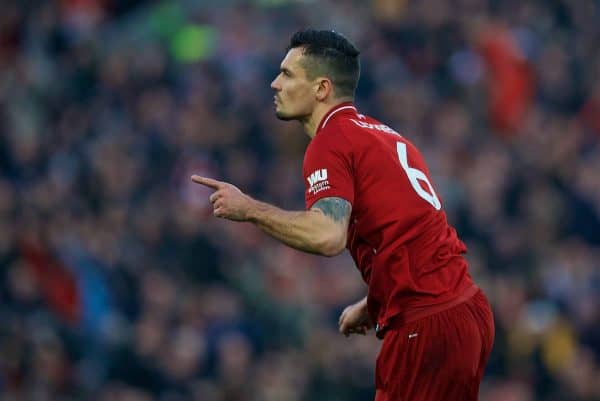 Lovren's campaign has again been injury-ravaged, but his beauty of a strike at home to Newcastle on Boxing Day was a high point.
The Kop didn't witness many better hits in 2018/19—it was a perfect half-volley.
Virgil van Dijk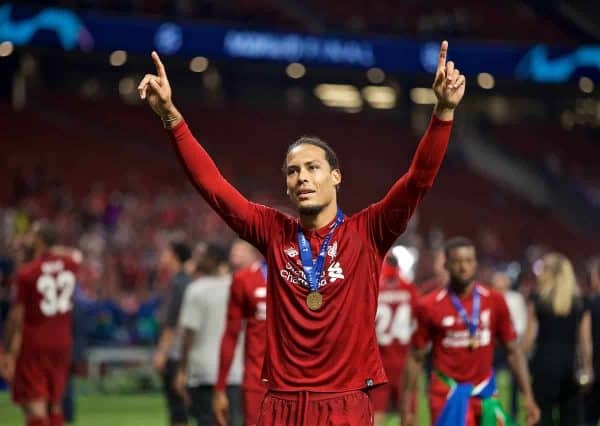 Has a Liverpool defender ever put together a more faultless, influential season than Van Dijk?
There are too many immaculate performances and moments to mention, but in terms of importance his tackle on Son Heung-min in the Champions League final has to top the pile.
He looked in trouble but put on the afterburners, ensuring he went the entire season without being dribbled past.
Andy Robertson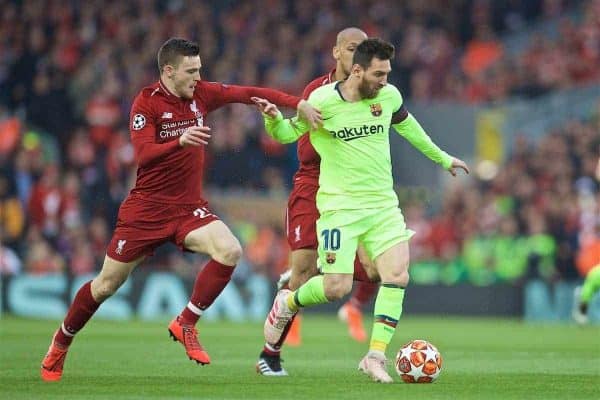 Robertson is such a consistent, selfless figure that he doesn't usually conjure up moments that necessarily stand out.
We are, therefore, going to go for slapping Lionel Messi round the head in the magical win over Barcelona in the semi-finals.
It may feel like an odd choice, but it showed what a tenacious character he is, with a winning mentality to boot.
Alberto Moreno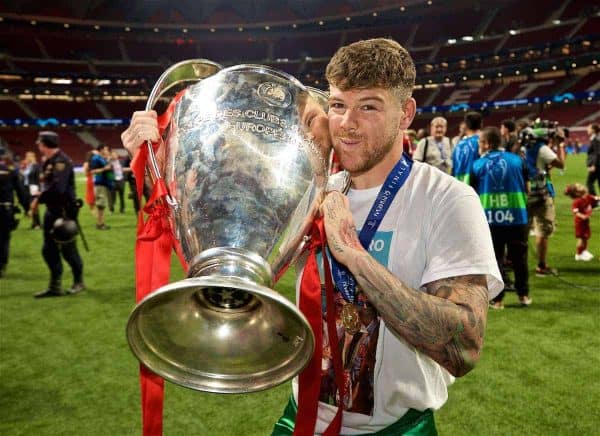 Moreno only managed five appearances in what will be his final season at Liverpool, but like Mignolet, his presence off the field was always felt.
A warm character who is rarely seen without a smile on his face, his team-mates will miss him when he leaves this summer.
Fabinho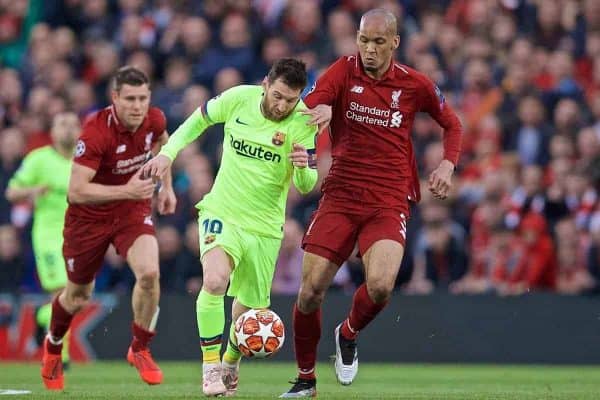 Fabinho may have started slowly at his new club, but he swiftly matured into a monstrous figure in the middle of the park.
His best display came in the aforementioned classic against Barca, when he was bordering on possessed in the No. 6 role.
Few Reds midfield performances have been better in recent years.
Jordan Henderson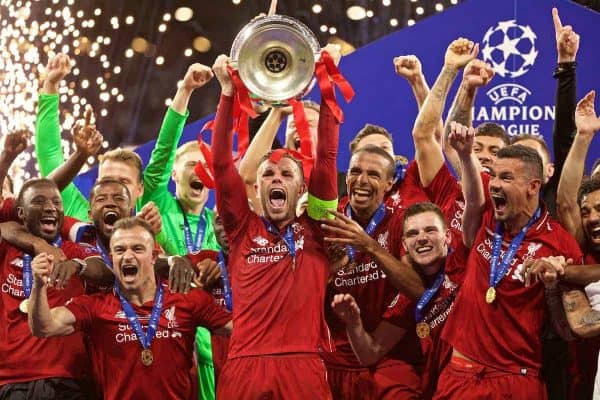 If there was one player who deserved that individual moment of glory in Madrid, it was Henderson.
After so much ridicule, both from a section of Liverpool supporters and those who follow other clubs, he ended the season holding the Champions League trophy aloft.
That image of him with Ol' Big Ears in his hands is already iconic.
Gini Wijnaldum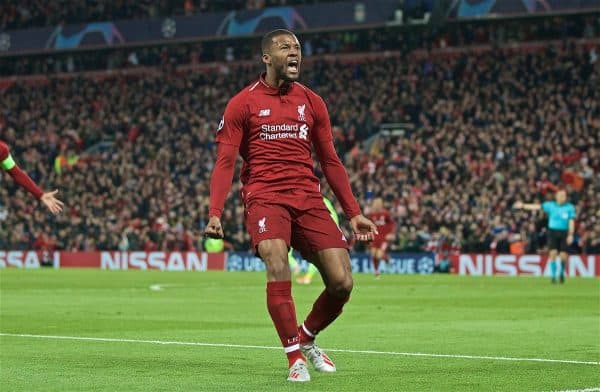 So often the man who goes under the radar, Wijnaldum enjoyed his moment in the sun in the semi-final second leg against Barca.
Frustrated at not having started at Anfield, the Dutchman bagged two goals as a second-half substitute, in one of the greatest European comebacks of all time.
James Milner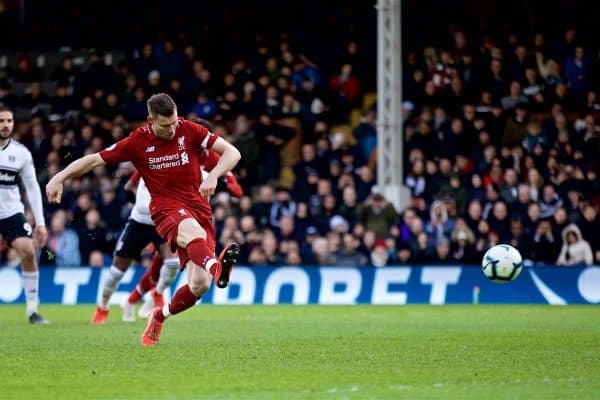 Few Liverpool players are as mentally resolute as Milner, and none are better from the penalty spot.
The veteran stroked home a vital late spot-kick at Fulham in March, at a pivotal time in the Premier League title race.
Naby Keita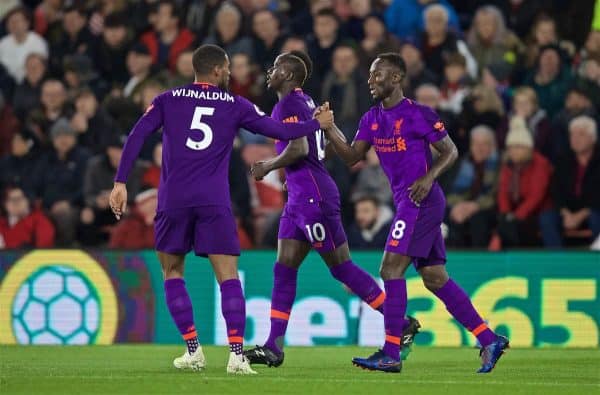 Keita's first season at Anfield has to classify as underwhelming, but there were clear signs of him improving drastically in the latter months.
His first goal for the club at Southampton may not have been the prettiest, but it was a crucial equaliser on a dramatic night at St Mary's.
A special mention for that outrageous turn away to Palace, too.
Adam Lallana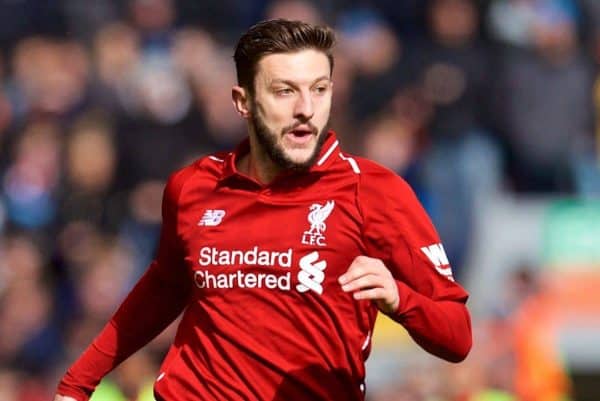 Adam Lallana continues to be an injury-prone figure at Liverpool, but he shone during the visit of Burnley back in March.
The 4-2 win over the Clarets saw his superb block lead to Sadio Mane firing home, showcasing his pressing ability.
Alex Oxlade-Chamberlain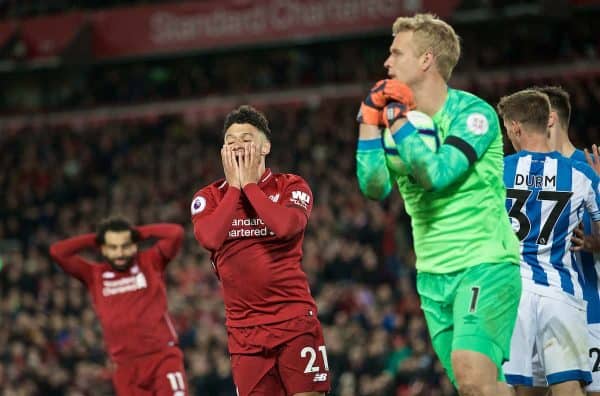 After a year on the sidelines, seeing Oxlade-Chamberlain return to the pitch at home to Huddersfield warmed the heart.
He did well, too, almost scoring on his comeback.
Curtis Jones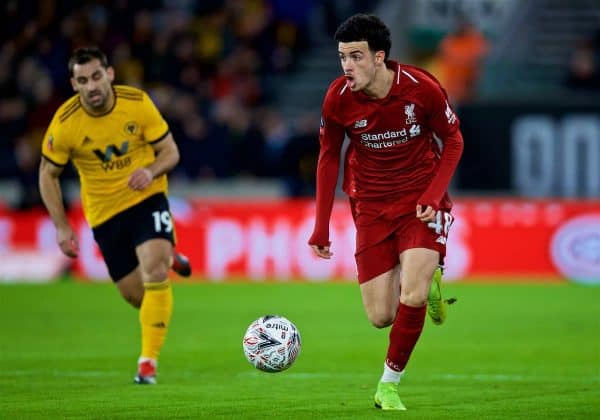 Jones is a young player brimming with belief and natural ability, and witnessing him make his first-team debut at Wolves in January was a nice moment.
Xherdan Shaqiri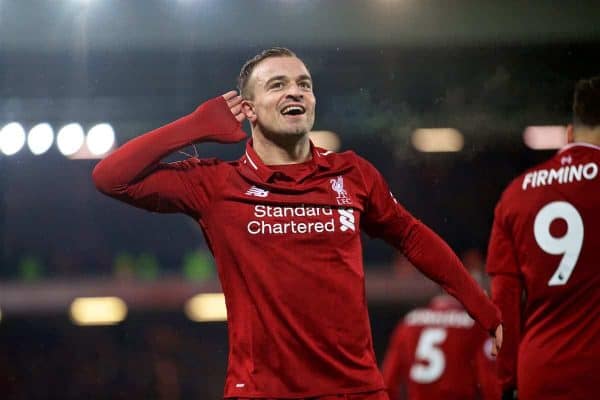 While Shaqiri's maiden season on Merseyside saw him increasingly earn less playing time by the game, there have still been moments to treasure.
His double in the 3-1 victory over United clearly stand out the most, giving the Swiss plenty of leeway after downing Liverpool's biggest rivals.
Mohamed Salah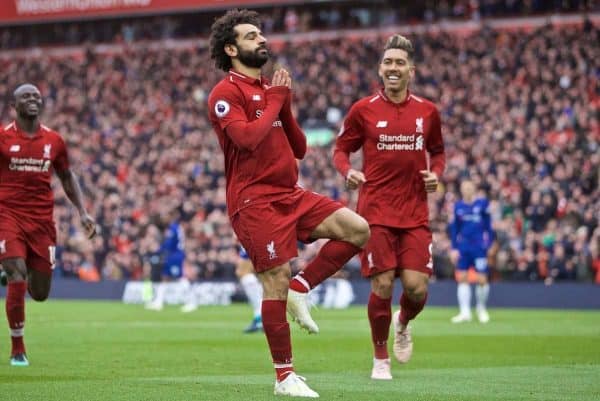 Salah's Champions League final redemption comes close, but for sheer quality, his strike at home to Chelsea caught the eye the most.
It was surely Liverpool's Goal of the Season, keeping the title race well and truly alive.
Sadio Mane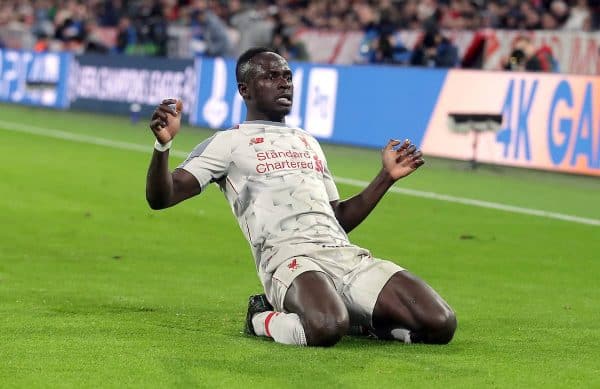 Pushing Salah's beauty close in the Goal of the Season stakes is Mane's away to Bayern Munich, which was a stunning individual moment.
The first touch, the dummy on Manuel Neuer and the dinked finish, in a crucial, heavyweight European clash, showed how special the Senegalese is.
Roberto Firmino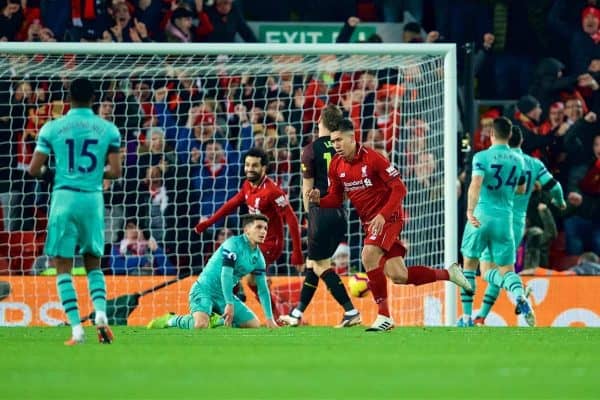 Firmino has typically not earned the headlines of those around him, but the 5-1 thrashing of Arsenal was all about the Brazilian.
His dazzling, weaving run for his second goal of the night was one of the 27-year-old's best for the Reds, and he later completed a hat-trick.
Divock Origi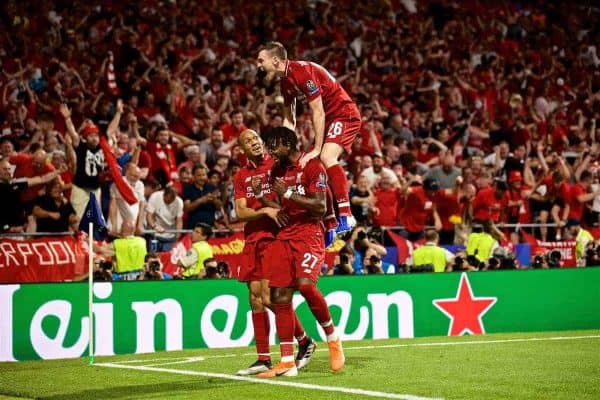 What a selection of great moments Origi produced in 2018/19—who would've thought it last summer?
The Everton goal was unforgettable (and hilarious), the Newcastle winner was huge and so was the Barca brace, but there is only one winner.
Origi's 87th-minute strike sealed Champions League glory for Liverpool, as he forever etched his name into Reds folklore.
Daniel Sturridge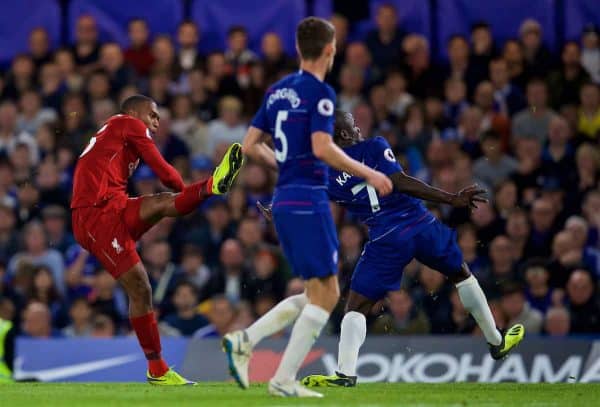 Sturridge's Liverpool career has ended with the biggest prize in club football, but he will be frustrated that he didn't play a more prominent role in the success.
The striker's standout individual moment came back in September, when his outrageous late finish at former club Chelsea preserved the Reds' unbeaten run in the league.