Starting the season strongly, or finishing with a fantastic run of wins—what's more important to Liverpool's title hopes, and what are the chances of each?
Thanks to the work of Ben Mayhew (@experimental361), PA's head of data analysis, we can begin to answer exactly that question.
Mayhew tweeted a graphical representation of the difficulty that each team faces across their fixture run, based on perceived strength of opposition and their likely finishing position in the league table.
Of course, as last season showed, the Reds must be consistent all year long and amass a huge total of points if they want to lift the coveted piece of silverware, but it's still intriguing to note where gaps could potentially open up or where tough runs of games lie.
As is traditional, I've used an average of bookmakers' odds to visualise when each Premier League team's tougher and easier fixtures fall: pic.twitter.com/T9JtlU6JtN

— Ben Mayhew (@experimental361) June 13, 2019
As a direct comparison with Man City, Liverpool's start to the season looks noticeably more difficult.
While last season's winners will play just one top-six side (Tottenham) in the first three months of the season, they'll also face four of the probable bottom six in that span—while the Reds will face four of the top six and a further four of the strugglers.
But when Champions League action gets back into gear in the second half of the season, during February and March, it's Liverpool who have a noticeably clearer-looking run while City will face Arsenal, Man United and Chelsea across the same run.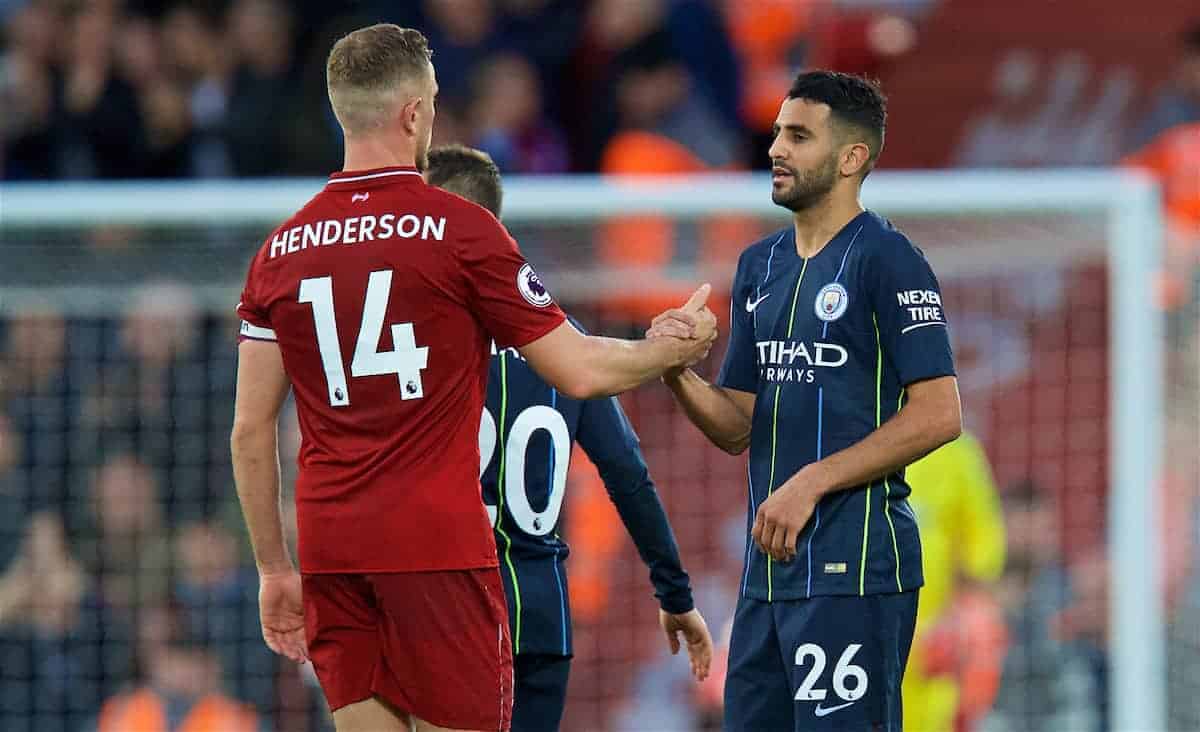 Last season, the title race went down to the wire—so perhaps it's best for the Reds to concentrate on giving themselves a big lead across January to April, as they finish with difficult games against three top-half sides, two of whom are Arsenal and Chelsea—while City face bottom-six teams in three of their last four.
Elsewhere, Spurs and Norwich are the only teams not to play top-six opponents in back-to-back Premier League games, while Everton look to have a rather horrendous run in both December and February-March.
The longest run of facing successive bottom-six teams sees Man United play five in a row through November…and they then face another run of four in a row toward the end of the season.
Naturally, easier games don't mean easier (or more!) points, so the Reds will have to be right on their game from the first whistle of the opening evening, at home to Norwich on August 9.