Author Simon Hughes' new book 'Allez Allez Allez' charts the inside story of Jurgen Klopp's reign at Liverpool. Here, he explains the importance of changes taking place at the academy – on and off the pitch.
The views from the raised front and rear platforms at Liverpool's academy in Kirkby have changed since Jurgen Klopp spent part of his first day in charge watching an Under-18s match on the pitch below while sipping black coffee from a machine that he soon insisted on replacing.
Three and a half years later, you can not only see Anfield's new main stand shimmering in the distance, reminding young players where they could be if they realize their talent, there is also the new training ground, visible in the opposite direction rising from playing fields next door on Simonswood Lane.
The academy was completed in 1999, and though pictures of Michael Owen, Jamie Carragher and Steven Gerrard were placed on the walls, each of those players' development had been helped most by the coaching delivered at the previous youth-team base just behind the Anfield Road end of the ground.
The centre at Vernon Sangster is now a car park. And despite the tens of millions of pounds pumped into Kirkby, by 2015 the highest number of Premier League appearances by any player to have come right through the system was Jon Flanagan's 40-game stretch across five years between 2011 and 2016.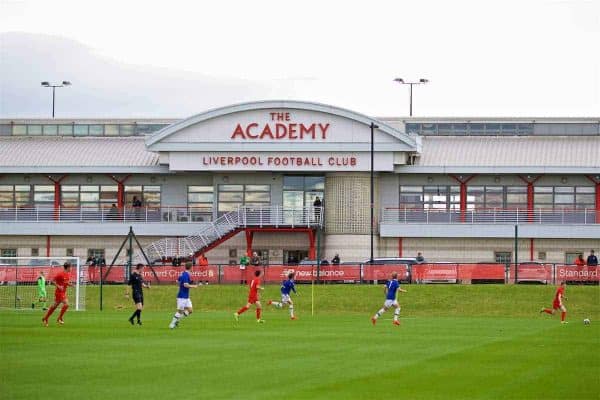 Klopp identified that geography was hindering the experiences and progression of young players. Calling on a youngster to train with the first team at short notice was not really an option because he'd have to wait for at least half an hour while the player made the journey across town.
He could then either start the training session without him or allow him to join in later, but that defeated the point to some extent because he was missing out processing time relating to instructions. That player's absence might then have an impact on any of the plans at the academy throughout the rest of the day too.
When Klopp went to Mike Gordon and asked whether Fenway could move Liverpool's training base onto one site, the ownership group realized it did not have a spare £50 million to grant Liverpool's manager his request. But he was doing well, Liverpool had lost cup finals but at least they were in them – they were nearly back in the Champions League as well.
The quick agreement of an updated contract in the summer of 2016 proved he was committed to the club until at least 2022 and Fenway reorganized their finances to ensure Klopp got what he wanted.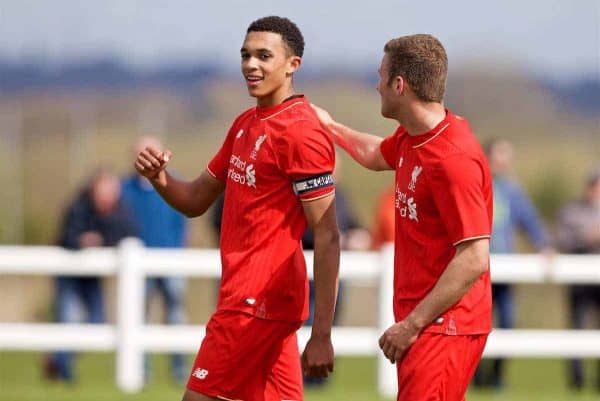 When Trent Alexander-Arnold celebrated his 17th birthday, he woke up the next morning to find Klopp had been appointed as Liverpool's manager. Inside twelve months, he had made his full Liverpool debut in a League Cup victory over Tottenham Hotspur.
'I like what I see in this player,' Klopp said with some understatement at the time. By the start of the next season, Alexander-Arnold had established himself as Klopp's first-choice right-back.
Liverpool's charge to the Champions League final that season started with a qualifying game in Hoffenheim and the 18-year-old had already taken over set-piece responsibilities despite being the youngest player in the team. It was his free-kick which put Liverpool on their way in Germany, setting a tone of improbability in the campaign which followed.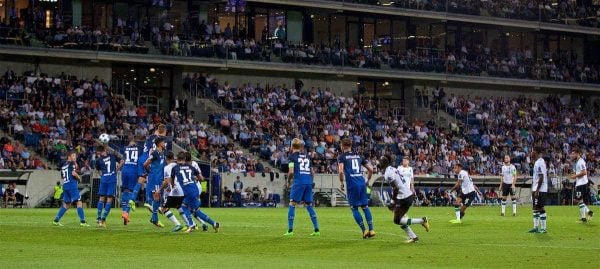 Alex Inglethorpe became Liverpool's academy manager in 2014 after being promoted from his role as Under-21 coach and he watched the Hoffenheim game from Kirkby with a selection of coaches who had been there throughout the teenager's development.
Inglethorpe called Klopp 'the best youth-team manager in the world' because he appreciates how to handle young players, offering a mix of trust and guidance: 'Jurgen understands they'll come with mistakes but he might get a fantastic player at the end of it.
With a local lad, especially, he recognizes that he potentially gets slightly more in terms of time: the player might not run as fast as a Salah or Firmino but he might run further because the starting point for his Liverpool career is earlier and because of an in-built commitment to the shirt, it finishes it much later.'
In academy football circles there had for a long time been a view that Barcelona's was the best in world football, a club where identity is defined at youth levels in terms of style rather than by the first team.
Inglethorpe considered that model impossible to follow in England because Barcelona were able to cherry-pick not only the best young Catalonian players but also across Spain, where the contractual laws meant the smallest clubs were only ever a year away from losing their best talent to the biggest clubs like Barcelona.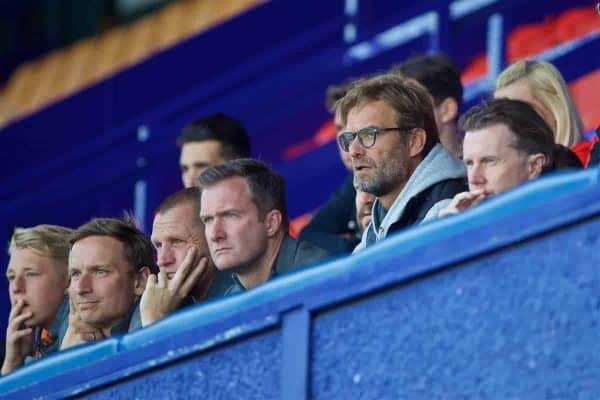 He described this as an 'incredible advantage', also believing the system at first-team level was so sacred in Barcelona that no manager would dare change it any way so, no matter what, the academy teams could play with the same style.
The way at Liverpool had historically been less about tactical systems and more about mentality: the instillation of a winning belief coupled with humility and a care for the club and the city. This, really, was Bill Shankly's way.
Shankly passed that ethos across his staff, into his team and around the supporters inside Anfield – spreading it across the city. His ideal lived on through Steve Heighway, who led Liverpool's youth operation for almost twenty years, delivering talent such as Gerrard, Carragher and Owen for the first team as well as Robbie Fowler and Steve McManaman before them.
When Gerrard left Liverpool for Los Angeles Galaxy in 2015 there was a feeling that something was lost because the captain had been the last carrying the baton all the way from Shankly's time. This period lasted for less than eighteen months, though, as Inglethorpe created the space for Heighway's return as a mentor for the Under-13s and 14s, while Gerrard eventually became the Under-18s coach.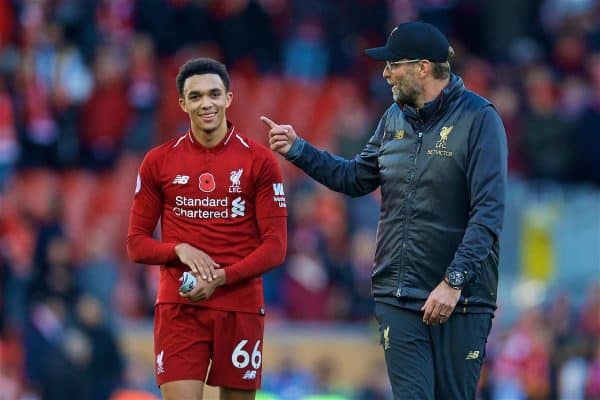 Inglethorpe appreciates which sort of player Klopp now wants and this correlates with the club's deepest traditions, which continue to be transmitted through the fanbase. 'I think supporters like to have role models who don't give up and are tough when the going gets tough: players who arrive in the big moments,' Inglethorpe said.
'Jurgen feeds into this naturally because he wants young players who have personality on the pitch. Does he have the drive but is he also humble? Is he able to adapt and understand quickly what he wants? He wants them to compete and work very hard – is he robust? They've also got to be able to influence the game in and out of possession. Ultimately, they've got to be better than what he's already got. Can he play?'
---
* This is an extract from 'Trent', in Allez Allez Allez by Simon Hughes. Available to order now, here.