Jurgen Klopp has heralded Divock Origi as a "new signing" after the forward put his past troubles behind him to emerge stronger than ever.
Origi's career at Anfield has been the source of both frustration and euphoria and has so often been defined by life before and after the injury he sustained against Everton in April 2016.
The Belgian signed for Liverpool in 2014 but an immediate loan back to Lille meant his life on Merseyside did not officially kick off until the following season.
And he made an immediate impression on the fans in his debut campaign, which coincided with Klopp's arrival, having notched 10 goals and three assists from his 33 appearances.
But a reckless tackle in a game against the Toffees late that season would have lasting repercussions on his form and future, as he would later be loaned to Wolfsburg to leave his Liverpool career up in the air.
That was until his fortunes changed and everything he touched seemed to turn into gold, starting with the dramatic winner against Everton and culminating in the goal that secured the club's sixth European Cup and a new five-year deal.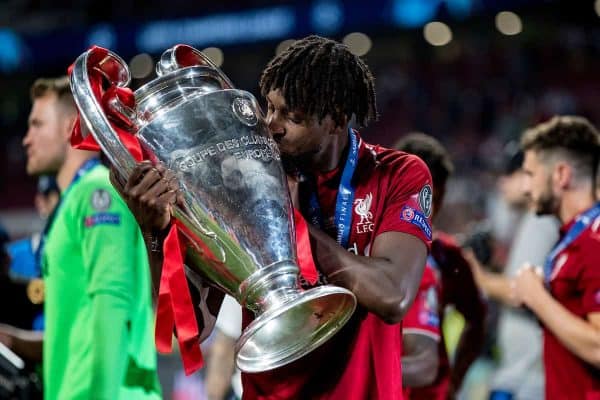 And Klopp, speaking to the Liverpool Echo, has revelled in the 24-year-old's return to form and is committed to helping his "new signing" improve further:
"Divock made the decisive step in the last couple of weeks of last season, and he deserved it," the boss said. "Not only because he trained, it's like [the problems he had] fell off him.
"Since he got that injury [against Everton], it was just glimpses here and there. But then we were training and you saw it – Divock's back. It is the Divock Origi the whole world wanted.
"If you could have asked at that moment the clubs around after the Dortmund away game [in Europa League quarter-finals] 'Divock Origi, do you want him?' there would have been lots of clubs.
"That's the situation now. Now we have to help him. He looks completely fine, has signed his new contract, conscious decision, all good. A new signing!"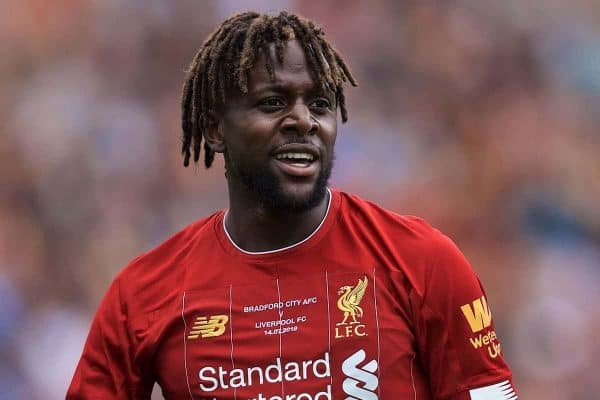 A lot has unfolded for Origi from the time has was taken out against Everton to the moment he lifted Ol' Big Ears in June, and it has ensured the Belgian has remained level-headed despite his recent success.
Origi, himself, recently spoke of the inability to compare his current form to his displays in 2016, but it is has given him the confidence to feel as though he can overcome any challenge thrown his way:
"I wouldn't compare those moments. I am not someone to make declarations that I am better than then.

"I feel positive. I feel good on the pitch and I am just trying to show it every time. Then I was in very good form, I finished last season very well and again in training I feel well.

"It is on me to show it. It might be a good season. It might be more difficult. These are things you have to deal with but I am ready for whatever, I have confidence in this team and myself."
While Origi will again serve as a back-up for the regular forward combination this coming season, he could find himself in the starting XI on the opening day as the Reds' front three continue to work their way back to full match fitness following extended breaks.