Jurgen Klopp was unimpressed with his side's performance in defeat to Napoli on Sunday, but stressed it's only a matter of time before Liverpool improve.
A 3-0 loss in Edinburgh wasn't ideal either in terms of results or performance, with a flat display lacking in attacking thrust.
Speaking at his press conference after the match, Klopp wasn't unduly perturbed by the low-key performances of late and pointed to half a dozen senior players set to return still, with five of them available to join the squad on Monday.
The Reds' squad was also boosted this weekend and Klopp handed a debut to new signing Harvey Elliott, who joined from Fulham earlier on Sunday.
The 16-year-old played the latter stages of the game and looked generally bright, and while the boss wants to see him get time on the pitch he acknowledges that there is work ahead for the wide forward.
"Let's work with him. He needs game time and we will see where he gets that, but he's obviously a fine, fine footballer and that's the reason why we were really interested."
While Elliott made his cameo appearance and Harry Wilson also featured, Ryan Kent was absent for the defeat through illness.
Speculation has been rife about the latter's future all summer—but Klopp confirmed it will be sale or stay, with no further spells out on loan.
"The time is over, I think, for loans, because of [Kent's] age. The players need to find a place where they can settle. A loan is not an option."
Xherdan Shaqiri, Mo Salah and Roberto Firmino will all be back in training from Monday and on the training camp in France, but there could well still be a wide forward spot available with the seniors for a breakthrough youngster.
Wilson, Kent and now Elliott will all be hoping to play a role there.
Meanwhile, defeat to Napoli makes it four successive pre-season games without a win for the Reds—but the boss isn't panicking.
Indeed, he was anticipating a difficult summer in terms of preparation for the new campaign, due to the late returns of several key players.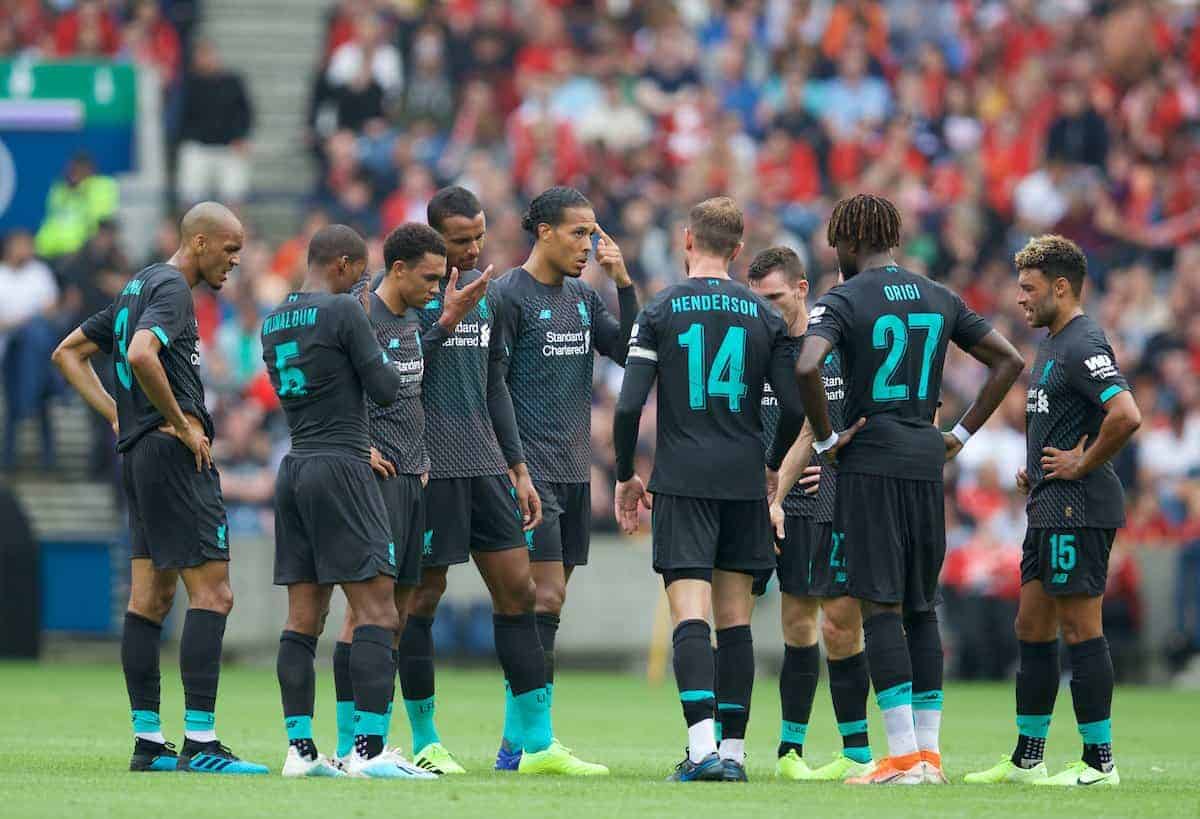 "I knew before we started that it would be exceptionally difficult because of the situation. We have to adapt to a few things and we have to create a specific spirit. For this we have a week's time.

"For the first time since the Champions League final we have 99 per cent of the squad tomorrow, only Sadio is missing then, and that's the moment where we really start talking and preparing a couple of things and then we have to go again.

"That you lose players during a pre-season, we are used to – that happened from time to time. But that they don't start from the beginning and come a couple of days before or after we start with the season is not cool.

"Again, that's how it is and we prepared everybody as good as possible. We have to fight the start of the season 100 per cent with all we have. The good thing is, if the opponents want to analyse us now, they think 'easy job', but we will be a different animal next week."
Liverpool head into the 19/20 season as one of the favourites for the league title, after finishing second last year and winning the Champions League.
The Reds and Man City were miles ahead of the chasing pack, but the boss thinks there will be other clubs involved this time around.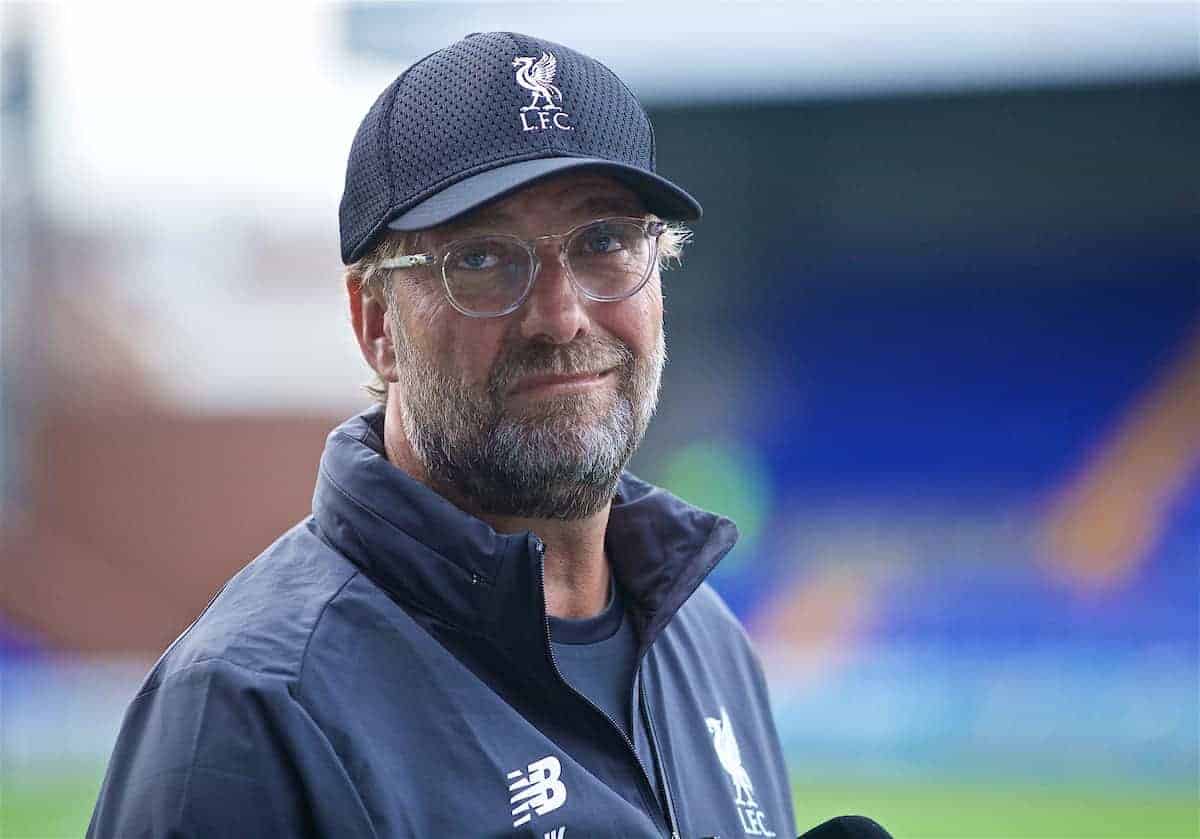 "It became a two-horse race last year but unfortunately there are too many good clubs in this competition.
"I think even City see it like this; they are the big favourite and all the others try to beat them – and we are one of these teams. At least we should give it a try, but we have to play better football and we will play better football, I know."
Liverpool head to Evian for their final training camp on Monday, with their last pre-season game against Lyon on Wednesday in Geneva.
After that it's full steam ahead into the real action, starting with Man City in the Community Shield next weekend, with just Sadio Mane remaining to return to the squad by that point.