Jurgen Klopp has vowed that he won't leave Liverpool prior to 2022 as he insisted there should be no cause for concern over a lack of talks for a further contract extension.
Since arriving on Merseyside in October 2015, Klopp has transformed the club from top to bottom and has steered Liverpool back to their rightful place as a European powerhouse.
While his first trophy at the club arrived merely seven weeks ago in the shape of a European Cup, there has been no doubt over the German's ability to ensure Liverpool are competing for silverware on a regular basis throughout his reign.
And after overseeing the Reds' exponential rise, there is a firm desire from the club's owners and the fans to see Klopp remain at Anfield for as long as possible.
Such was the belief in the manager from the offset he was handed a six-year extension in July 2016, and with three-years now remaining on that deal there is increasing talk over penning another contract – but Klopp is in no rush.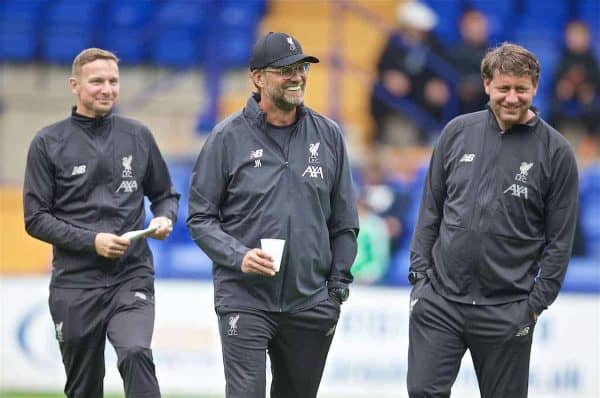 The German, who finds it hard to picture his life not being the manager at Anfield, merely remains focused on forging ahead with his team.
"I can't imagine that day (when I will not be Liverpool manager) but it is not important," he said during his pre-match press conference ahead of the pre-season friendly with Dortmund.
"Look, it's completely normal in this business. I said that always. I don't want ever to be in a situation where people are annoyed that I am still here. That's the truth. You have that situation in football. It must always be a win-win situation.
"At the moment, it is 100 percent and we will see how long that will be. Whatever discussions came up?… I saw a few headlines that I will finish for sure in three years, that I will sign a contract and all that stuff.
"I have three years. It is all good.
"The age group of the boys is good, my age is good for what I have to do. It's strange that we talk about it three years before."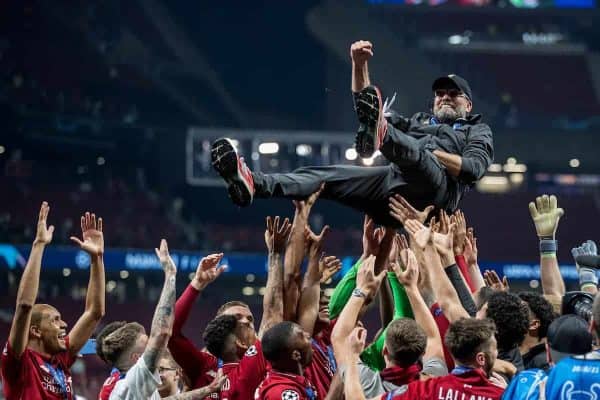 There were reports that suggested Klopp may be eager to take a sabbatical when his current terms expire in 2022, and while that remains to be seen, the German has insisted that no other club would see him break his contract in that time.
"I will not leave before the contract is ending. That is my side. That is why a contract is important," he added.
"We have enough time to make decisions in that department. There is no need to do it now. Three years is really a bit early to be concerned. It is just a contract.
"The owners like what I do; I like what the owners are doing. I love the team, they are brilliant. Melwood is sensational. I'm looking forward to going to [the new training ground in] Kirkby and all these things. There is always a step forward.
"We all want to keep the past and traditions and all that stuff. But there needs to be a step forward. It is important that is our attitude.
"You cannot make that step in three or four years by making sure that I stay until 2000 and something. It just makes sure that I will stay until then."
Although his future at Anfield beyond 2022 remains unknown, there remains an ever-increasing assusrance that in the three-years between now and then that Klopp will add more silverware to the cabinet with his "brilliant" team.