With Liverpool seemingly set to do very little transfer business this summer, Richard Jolly looks at the pros and cons of such a stance.
There are some quotes that are simultaneously utterly illogical and perceptively cogent. "If you stand still there is only one way to go, and that's backwards," Peter Shilton once said. A great goalkeeper was rarely confused for a great thinker but plenty would subscribe to that theory, at least in the context of the transfer market.
It is in part because everything is relative: if you are standing still, you are in effect reversing because someone else is advancing.
In a sense, Liverpool are standing still this summer, yet to make a senior signing at a point when Tottenham and Manchester City have broken their transfer records and when Manchester United, who have already spent £65 million, could come close to theirs to sign Harry Maguire.
Meanwhile, Liverpool have replenished their stocks of youngsters with Sepp van den Berg and Harvey Elliott, parted company with a couple of back-ups, in Alberto Moreno and Daniel Sturridge, but generally adopted the an isolationist policy, withdrawing from a wider world obsessed with transfers, spending less than Chelsea, who have a transfer ban.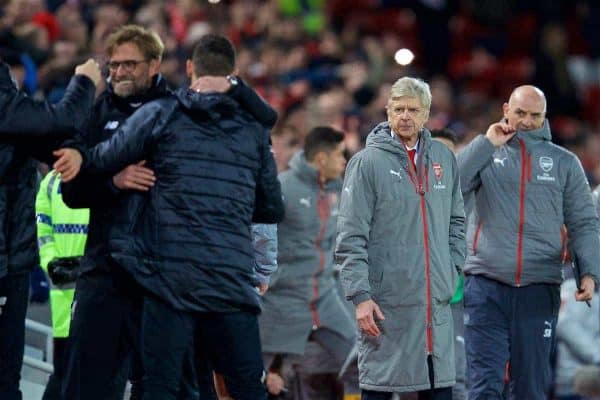 Which, in a way, suits Jurgen Klopp. He has an Arsene Wenger-esque faith in the players at his disposal and rarely seems to regard retail therapy as being particularly therapeutic.
Yet Liverpool have refined their transfer strategy in the Klopp years. It has been fewer but better, quality not quantity, hits outnumbering misses. Klopp is the anti-Harry Redknapp, not making signings for signings' sake.
In one respect, too, Liverpool can draw comparisons with their past. The last three times they finished second in the Premier League, they went backwards. Nicolas Anelka, Xabi Alonso and Luis Suarez can feel an unholy trinity, the men whose departures in 2002, 2009 and 2014 sent Liverpool into reverse gear.
No one has completed an unwanted quartet: prize assets from Mohamed Salah to Sadio Mane, Alisson to Virgil van Dijk, are staying.
Liverpool have stability and security in a way they have not had for three decades. They have invested in a way they never did before: they may be 2019's smallest spenders, but they were 2018's biggest.
But they have also invested differently. They posted a world record profit of £125 million in 2017-18 and their Champions League run this season should have proved lucrative, but contracts cost, especially when they entail rewarding those who have done well.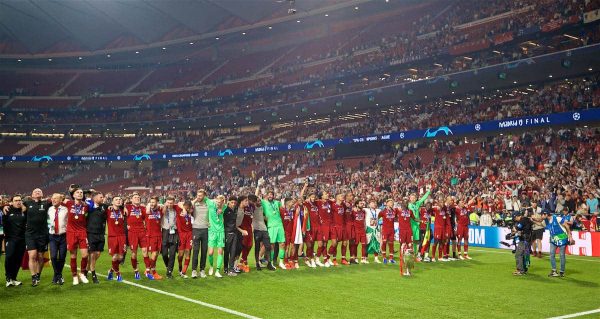 Liverpool have 12 players contracted until 2023 or 2024, many of them signing improved deals in recent months. The financial structure has changed.
The cliché when players come back from injury tends to be that they are "like a new signing". Liverpool have Naby Keita, Alex Oxlade-Chamberlain, Rhian Brewster and Joe Gomez returning from injury-interrupted years, each with the potential to offer more.
Arguably their spate of new deals are better than new signings, because they are stripped of the element of risk and because many a newcomer – Oxlade-Chamberlain, Fabinho, Andrew Robertson – needed time to acclimatise to Klopp's demands, so even the successes may not flourish in the short term.
Liverpool can look at their most recent opponents as advocates of continuity; Tottenham played in a Champions League final 16 months after their most recent signing. They could, though, also note that their Premier League performances had tailed off in the same time. Mauricio Pochettino's Spurs can feel the exception, not the rule.
Lessons from past?
They can also see cautionary tales of sides who should have strengthened. A passing ethos can work in football, but a passive one rarely does.
Consider Wenger's Arsenal in 2015, who acquired Petr Cech but were the only side in Europe's top five leagues not to sign an outfield player and who spurned their best chance in the last decade to win the league; Bayern Munich, who did not buy a senior player last summer and regressed; Liverpool's predecessors as European champions, Real Madrid, who failed to replace Cristiano Ronaldo in 2018 and endured arguably their worst season in 15 years.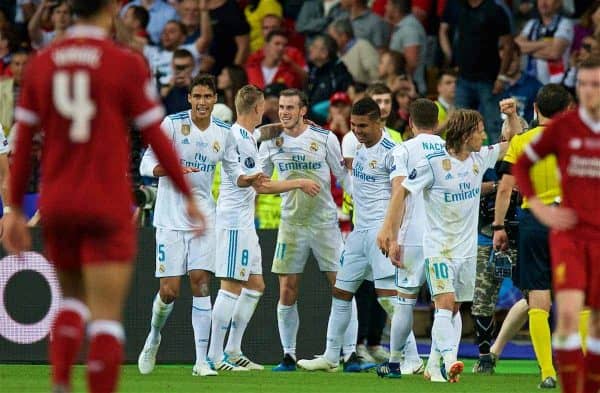 Yet there is a significant difference. Real and Bayern were ageing groups, sides on the slide who postponed an overhaul for 12 months and paid a price. Liverpool's age profile is almost ideal and even the lone veteran, James Milner, showed his stamina by outlasting Gomez in pre-season running. They feel a team on an upward curve, the one with least need for reinforcements. Given the twin feats of winning the Champions League and securing 97 points, there is little scope for improvement.
Although it is understandable some would like to see a goalscoring midfielder, there is no obvious weakness in the first-choice side. The stronger the starting 11, the harder it is to strengthen.
Meanwhile, the concept of stockpiling squad players after silverware-studded seasons may sound good in principle, but backfired for City after their 2012 and 2014 title wins, the latter compounded by the disastrous decision to buy Eliaquim Mangala. Liverpool scarcely need Anfield equivalents of Jack Rodwell, Scott Sinclair or Maicon.
But buying is not just a question of remedying shortcomings or adding cover. That paragon of quiet ruthlessness, Bob Paisley, would invariably react to success by signing someone, whether for the long term or a more immediate aim, to ward off complacency or to cast aside a serial winner.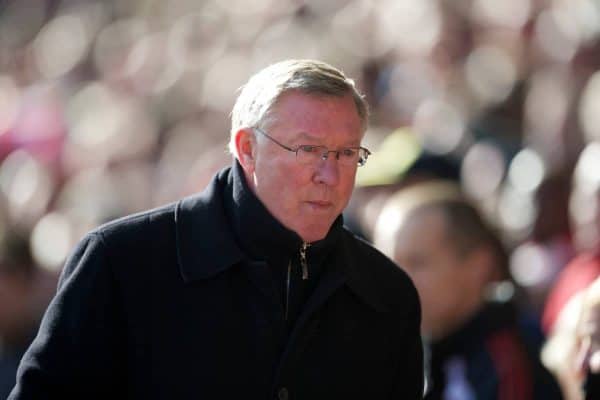 Sir Alex Ferguson arguably made major signings after 11 of his 13 Premier League title wins (having retired, he should escape censure for United's shambolic summer in the transfer market in 2013). Yet if 1999, when United failed to make a major signing, represented a great missed opportunity to dominate Europe, Liverpool could also look along the East Lancs Road to the events of 1995 when Ferguson sold three, signed no one and used those he already had to fashion his greatest side.
If it felt another anomaly, it was an illustration that managers sometimes don't need the complications and confusions signings can cause. Then as now, the braver decision is not to buy, rather than to buy. In a culture of consumption, choosing not to spend is a shortcut to criticism if ambitions go unrealised.
Klopp has always been prepared to take that unpopular approach. His record shows a willingness to wait, the clarity of thought to ignore the masses and an awareness that only certain types of players really suit his brand of play.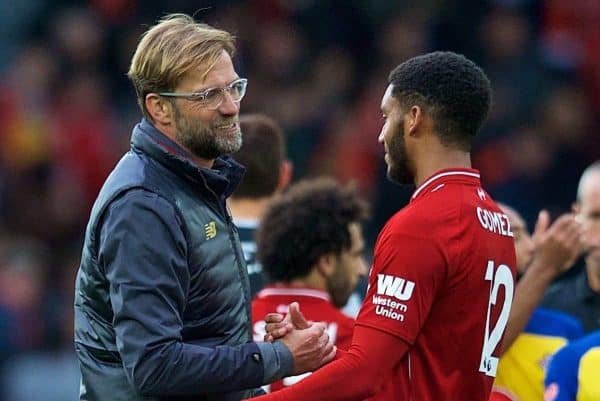 So, not for the first time, he is flying the face of conventional wisdom. Those who stand still do often go backwards. But so, too, do those who take the wrong turn in attempting to go forwards.
The defending champions' signings represent a reason why no one retained the Premier League title for a decade until 2019, but they were often the wrong recruits, rather than a lack of them.
Klopp's view, on football if not Brexit, is that no deal is better than a bad deal. Thus far, he has been correct. But if Liverpool sit out the rest of the transfer window, he will be the odd man out in the managerial pack next season.