Jurgen Klopp and Sepp van den Berg met for the first time at Melwood on Saturday, as Liverpool's £1.3 million summer signing arrived for pre-season.
The Reds began their preparations for the 2019/20 campaign this weekend, as 16 players reported back to undergo initial fitness work and light sessions.
Split into three groups, the squad underwent the lactate test on one of Melwood's outdoor pitches, with James Milner unsurprisingly the last to finish ahead of Joe Gomez, Alex Oxlade-Chamberlain, Adam Lallana, Joel Matip and Fabinho.
Before then, there were greetings after summer holidays, and for Van den Berg—who is the Reds' only new arrival this summer so far—a first chance to meet his new team-mates.
In a video released by LFCTV, the 17-year-old shook hands with Oxlade-Chamberlain, before Klopp made his way over to say his first words.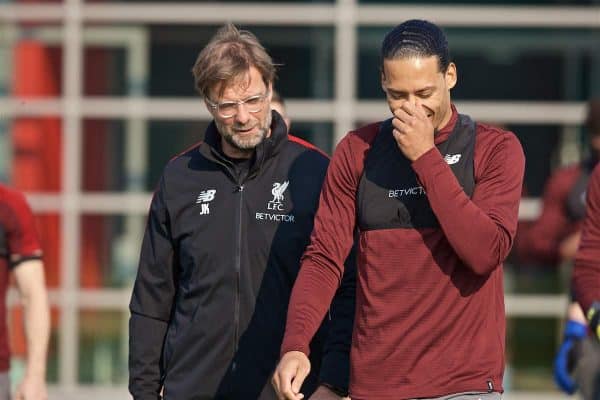 Incredibly, Van den Berg towered over the manager, who himself stands at a similar height to the 6'4″ Virgil van Dijk, and Klopp showed his surprise.
"My god are you tall! That's impressive, it's different when you see you in images," he exclaimed.
He welcomed the teenager to the club, and asked if he had "settled a little bit," to which Van den Berg replied that he is "excited, but also a little bit nervous."
Again, the topic of conversation returned to his height, with Klopp telling him "you don't have to be, you see I'm smaller than on television!"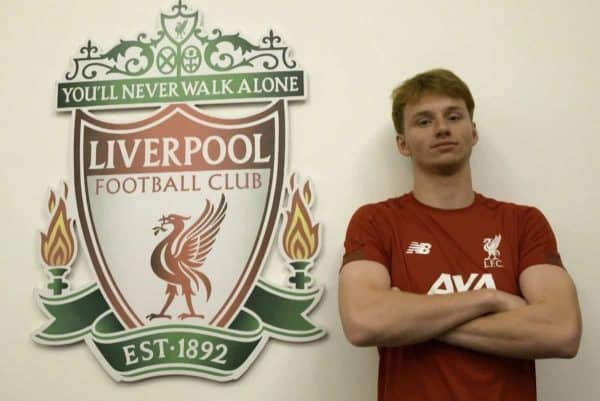 Though not the marquee signing many are hoping for this summer, the centre-back remarked on the reception he has already received from Liverpool supporters.
"Yesterday when I came from the airport, already four people came to me [after recognising me], so it's crazy," Van den Berg told Klopp.
"It's the size, it's difficult to overlook you!" came the reply, with Klopp then adding: "Really looking forward to it, so let's get started."
Van den Berg is expected to slot straight into the first-team squad, particularly during this summer's friendlies, with the first coming at Tranmere on Thursday night.