Liverpool FC Women opened their US tour proceedings with a 2-2 draw against Cleveland Ambassadors, where a number of players were handed their debut.
It has been an eventful week for Vicky Jepson's side after the team joined the men's squad on the pre-season tour of the United States, as they took part in a number of community activities and played their first fixture.
The Reds met Cleveland Ambassadors at Notre Dame University on Thursday and, after a delay to kick-off due to storms and heavy rain, Liverpool twice came from behind to secure a 2-2 draw.
It took just six minutes for Cleveland to take the lead, but Liverpool's fighting spirit was on show immediately as they levelled the scores merely four minutes later after Ashley Hodson drilled the ball home.
Jepson's side went close to taking the lead on a number of occasions throughout the first half and despite 'keeper Anke Preuss making some valuable saves she was unable to stop Cleveland from notching their second moments before the half-time break.
Both sides were provided with a plethora of chances to impact the scoreboard in the second term, but it was the prolific Courtney Sweetman-Kirk whose headed finish in the 83rd minute ensured the game finished on level terms.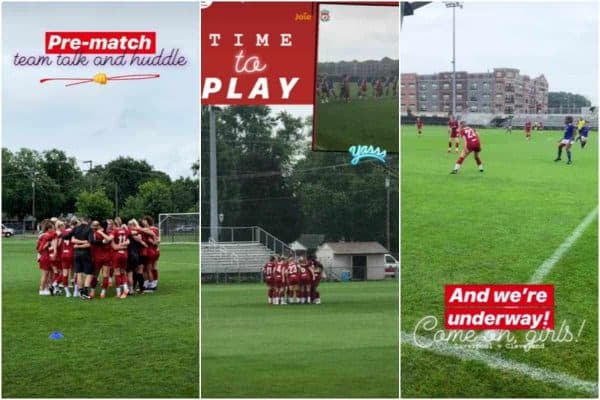 It was no surprise to see Sweetman-Kirk on the scoresheet as she picked up from where she left off last season having netted 12 goals in all competitions to lead the Reds' goalscoring charts.
Notably, the game also saw Jepson hand debuts to each of the club's new signings in Becky Jane, Melissa Lawley and Jade Bailey – all of whom impressed.
The result ensures an unbeaten start to pre-season for Liverpool FC Women, and while Jepson, speaking to the club's website, was pleased with her team's first outing, there are still improvements to be had:
"This was a fantastic opportunity for us to expose the girls to where they need to be physically. This is only week two of our pre-season and Cleveland Ambassadors are in the peak of their pre-season, and you could tell the difference physically.

"We struggled today on the transition and at the end you could see a lot of the players were really fatigued.

"I thought we had some really exciting passing patterns at times in the final third, we created lots of opportunities and although we didn't score as many goals as I would have liked to have seen.

"I think it's a really good start to our pre-season and there's no better place to be than the USA to start it."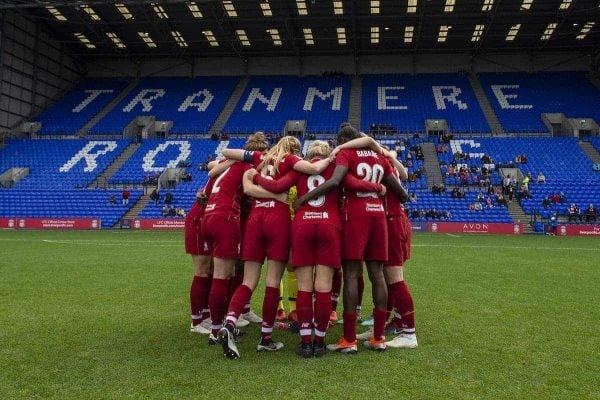 The presence of Liverpool FC Women in America signals an important shift in the club's mentality towards the women's game, under what is being considered the 'two teams but one club' ethos.
In the aftermath of the Women's World Cup it is important to continue building interest and showing the path for future generations to follow.
Jepson's side will continue to build towards their Women's Super League opener against Reading when they face off against New York Athletic at Boston University in their last game on US soil.