The demand for tickets is at an all-time high ahead of Liverpool's members' sale and the need for the expansion to the Anfield Road end has never been greater.
The demand to watch Liverpool at Anfield has always outweighed the supply of tickets, and in the aftermath of the Reds' European glory and the continued pursuit for the Premier League title the desire for seats is at an all-time high.
An additional 8,500 seats were made available following the redevelopment of the Main Stand prior to the 2016/17 season, but the now 54,074 capacity stadium still fails to come close to satisfying demand.
It is why every time the members' sale rolls around the struggle to obtain tickets has become an increasingly frustrating process for all involved.
A Mad Scramble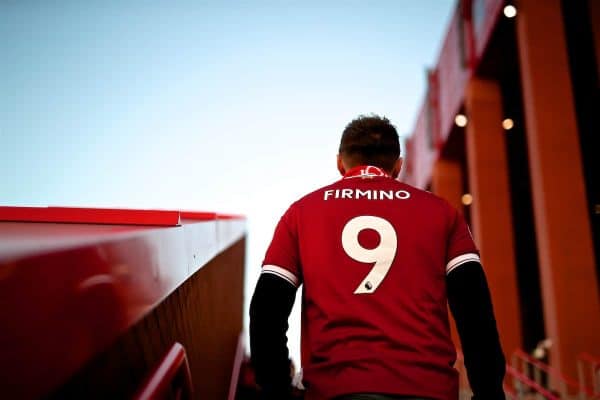 For those who may not have experienced the joy of members sales, the club sell tickets for Premier League home fixtures in two blocks: the first half of the campaign prior to new year are all sold in July, and tickets for the second half of the season are put online in November.
Supporters are given access to tickets based on their attendance at league games the season prior, where those who recorded a minimum of 13 games are guaranteed a ticket for each match.
Then, those who notched at least four league games on their members card are given access to tickets for games only against rivals and higher calibre teams, which include the likes of Man City, Everton, Man United and Arsenal – but, this time around not all are guaranteed a ticket.
The real fun then awaits. All members whether one never purchased a ticket the year before or has a minimum of 12 games are all thrown into the mix to scramble for a few thousand tickets for the remaining matches.
There is seemingly no trick in the book which guarantees you a ticket as you are at the mercy of a randomly automated online queuing system which has experienced a myriad of issues in recent times.
2 hours and still over an hour queuing @LFC another season run poorly with this system. pic.twitter.com/x5TGGcog9L

— PJ (@RickiKiYaY) July 2, 2019
Credit building is the only way to try and ensure your presence at Anfield the following season, but fans are one dreaded 'over an hour' prompt away from missing out on crucial credits or any ticket entirely.
This process of selling tickets has seen the club come under fire as many feel a members' long-standing loyalty is not always adequately rewarded.
While on the other side of the coin memberships are continually being sold, no doubt in their thousands, with the access to tickets being a key selling point when in actual fact only a minority will get their hands on any.
It means some fans are effectively paying an annual fee for nothing in return other than a few torturous hours sat in an online queue twice a year.
The struggles extends to Champions League tickets, both in the auto-cup scheme and prior to each game itself, as access is based off previous purchase history.
Due to Liverpool's success in the competition in recent years it is now essentially a closed shop as to get even a whiff of a ticket this season requires attendance for all the Reds' six home games in the competition last term.
To get those credits one had to have been present for the majority of the European campaign in 2017/18 and before that during the 2015/16 season in the Europa League, and so on.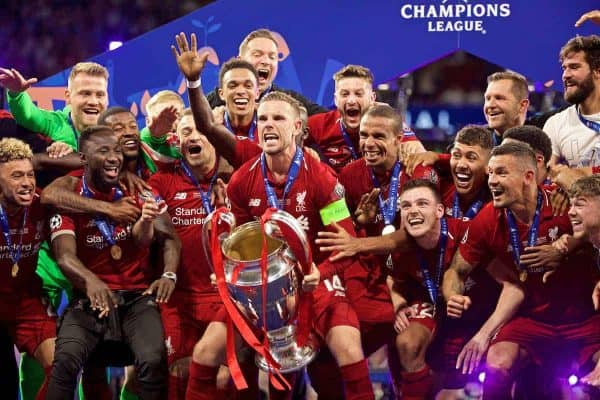 To say the process it is a struggle is an understatement.
On top of all that the fact that UEFA's allocation increases as Liverpool progress to the latter stages also ensures hundreds to thousands of seats are taken away from members despite having a full purchase history, unless they have enrolled in the auto-cup scheme.
That very scheme also received backlash from fans this summer as season ticket holders with no previous European history were given first right of refusal ahead of members with six games.
Although this process was in place last year the team's success has seen more season ticket holders check the box, but it again comes to the detriment of members who have been ever-presents throughout the Reds' recent runs in Europe.
There is not one solution to eradicate all issues endured by members for each sale, but something has to be done to address the struggles and issues of demand while making the process more transparent.
The Need for Expansion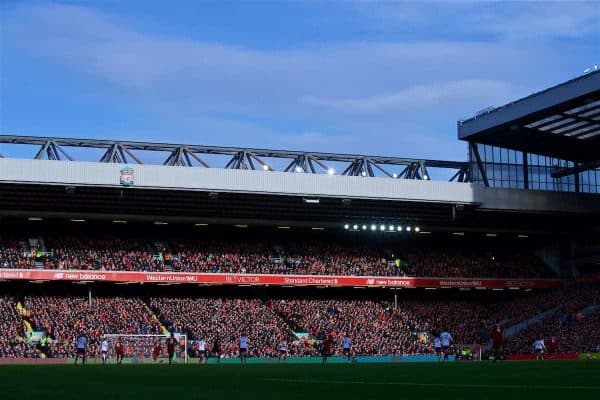 Such is the sheer size of the club, Liverpool will never be able to meet the demand for tickets but the aforementioned struggles for fans highlight that an expansion to the Anfield Road end is paramount.
The Reds currently have planning permission to add a further 6,000 seats to take Anfield's capacity beyond the 60,000 mark but, having submitted the plans at the same time as ones for the Main Stand, their existing application expires in September.
It means Liverpool have two months to move ahead with their previous plans or hold back and refine their designs, a route which Liverpool CEO Peter Moore revealed the club are not averse to taking.
"If there is a smarter design option that does not fit with the current outline planning permission, then we would submit another planning application," he explained.
"Only once we have completed this comprehensive process and come to a conclusion will it be the right time to move forward."
The club will be aware of all the reasons to expand, but from a fan's perspective moves need to be made sooner rather than later as it is likely to take two to three years to see the entire project transition from blueprints to the final product.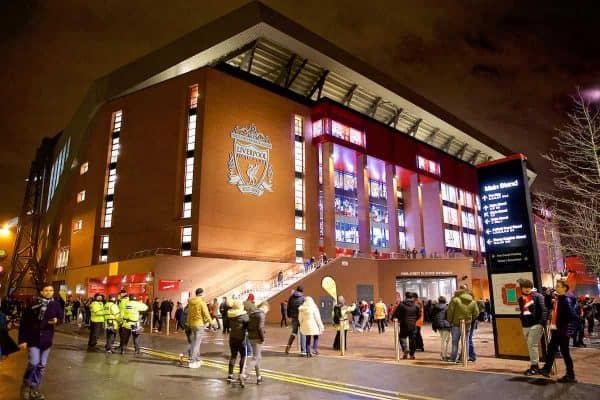 It is undoubtedly a complex situation with a plethora of external factors to consider from start to finish, but with ever-increasing demand and younger generations continually looking for a way in it must all start with more seats.
Liverpool are already a European powerhouse but a stadium in excess of 60,000 is undoubtedly the next step the club needs to take.
In the meantime, however, Liverpool must look at ways to make the member's sales more bearable and transparent.
Fans need to be aware of the number of seats available in any given sale to eliminate confusion and any online rumours, and a crackdown on touts needs to continue to ensure tickets are in the right hands and not sold for well over face value.
And for the sale itself, games should be sold in a smaller bulk to not only help financially but to ensure it's not a case of all or nothing during the sale periods.
Ultimately, in good times or bad Liverpool will always be a team in demand and as such tickets will remain hard to obtain, but the club has a clear way forward and they need to break ground to bring it to fruition.