Almost at the halfway point of pre-season, we can start to assess who is making a claim for future involvement and where the next steps of progression will be.
The cliches ring true for summer games and training sessions: the results don't matter, the fitness and performances do—at least to some extent.
For youngsters and those returning to action at senior level, it's about staking a claim, impressing the boss and serving reminders of what they can bring to the team, sometimes even to themselves.
Getting legs in the minutes, through hard sessions and hot conditions, will stand the Reds in good stead for a season where upwards of 60 games can be expected and another major push for honours will be hoped for.
Already there are points and players worth noting in both regards, and more questions to be answered over the coming two weeks or three weeks.
Oxlade-Chamberlain starting to show signs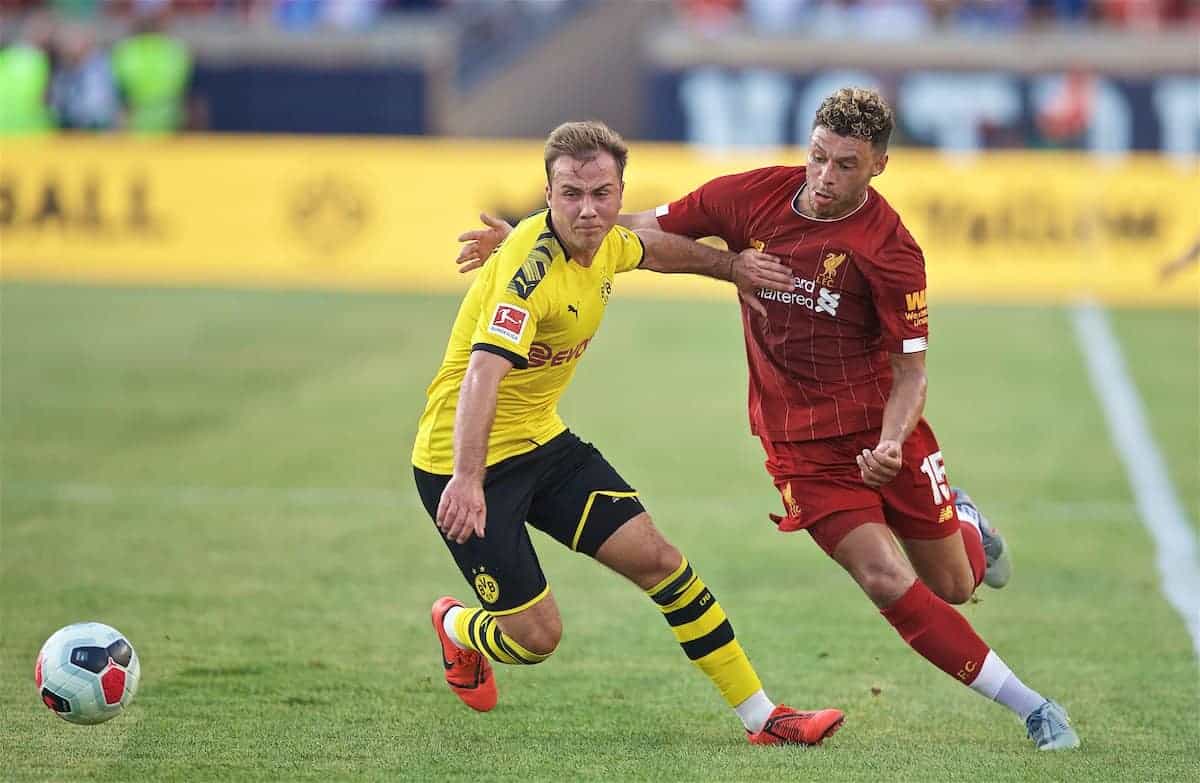 If there's one player fans, and probably Klopp, would love to see reach his full potential in 19/20, it's Alex Oxlade-Chamberlain.
His powerful runs, goalscoring potential and capacity to break the lines on and off the ball are a massive aspect of midfield play which the Reds all too often didn't have last year.
Only Gini Wijnaldum can really do similar, but not regularly enough—at least until Naby Keita finds top gear, and even he does the job in a rather different way.
An Ox in full flight is a wonderous sight: good instincts to win possession and immediately surge, into space and away from a challenge, opening up play and encouraging others to make their move.
The signs are good, but intermittent at this stage—as was likely to be the case. This is, remember, the first time the (now) No. 15 has put together three successive starts in a long, long while.
Keep it going and we've got a genuine upgrade to last year's midfield in place.
The quietly impressive teen of pre-season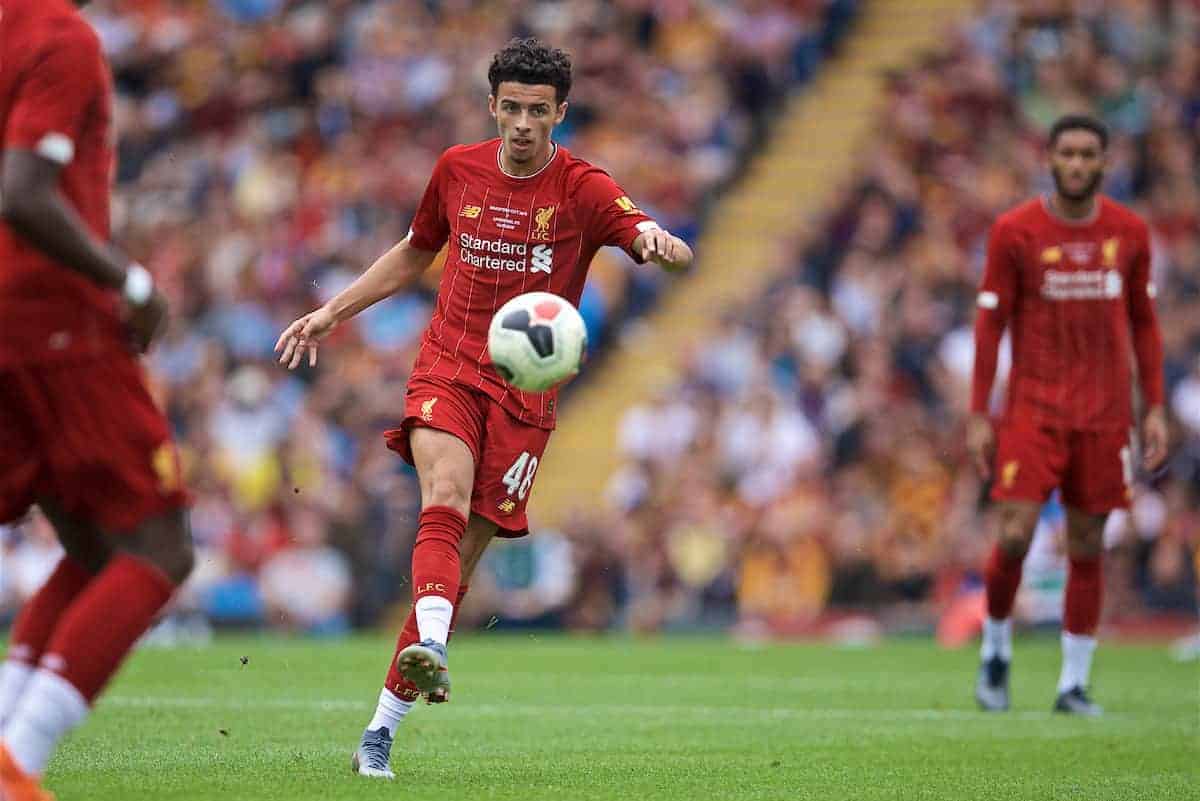 Rhian Brewster has been stealing the headlines for a foul-goal salvo so far in the summer games, while there are four-way battles for wing and full-back spots between Kent, Wilson, Larouci and Lewis.
But in among those more oft-voiced impressions on younger players has been a succession of three displays of impressive tenacity, confident skill and control, versatility and even end product.
Curtis Jones, as a No. 8 in the domestic friendlies and in the attacking line against Dortmund, has gone about his work in exemplary fashion.
He hasn't made the big headlines just yet, maybe because he's not a long-awaited return or plays in a position a senior has departed from, but he has been showing more consistency to his game than he did in parts of 17/18.
Again, it's a case of keeping on doing his best work: presumably working hard in training, catching the eye of the boss and now, in America against bigger teams and senior pros, showing his undoubted ability on the pitch.
A break from summer tradition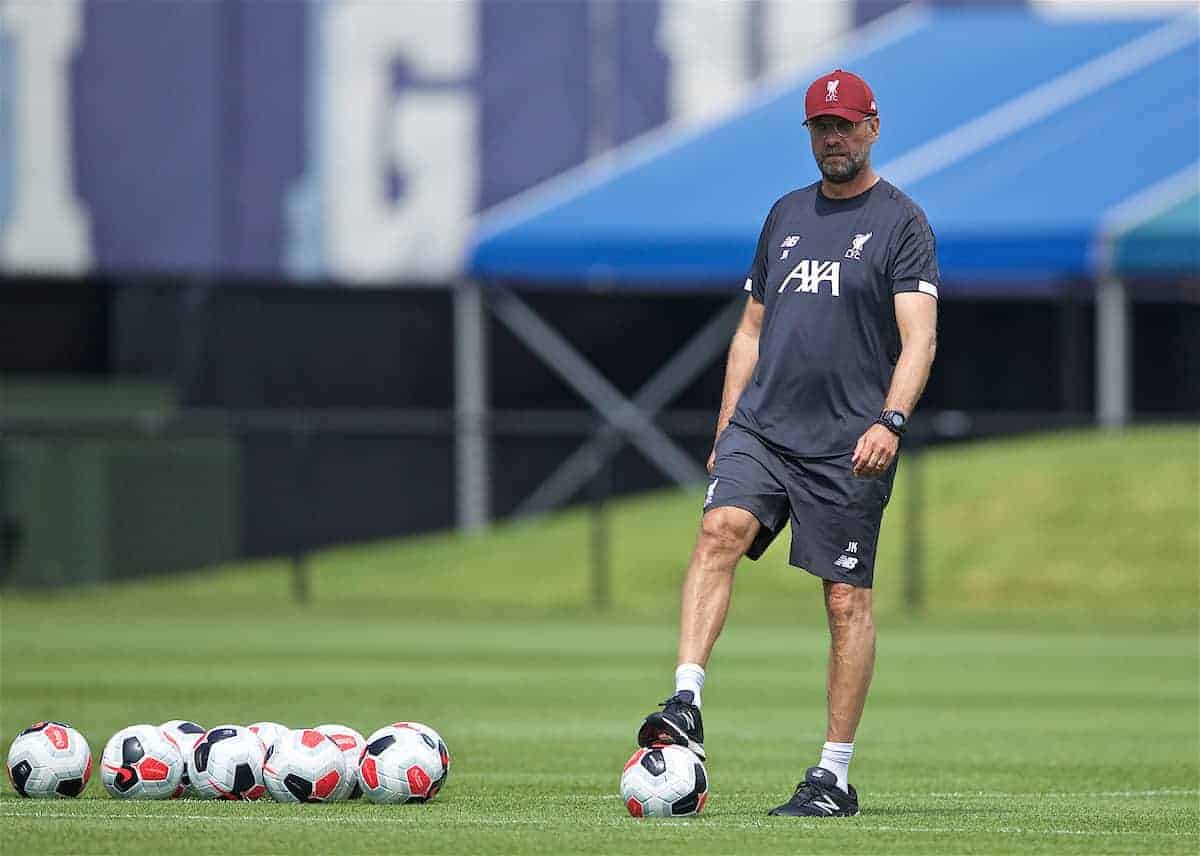 Briefly mentioned after the first game or two, but more evident now: the players coming back, coming through and coming into the club are all comfortable and expected to play a particular way in a particular system.
The 4-3-3 has dominated pre-season, with no real alterations as yet.
During the friendly run of games it's often noted how managers will try out something else: a low block for later in matches, a back three for the odd game, a front two to ensure certain players get enough minutes.
Not so, thus far, with Adam Lewis slotting into midfield against BVB and Jones and Ben Woodburn pushing into attack, to ensure the shape remained the same rather than any change of overall system.
Maybe we'll see one or two instances of different formations once the regular starters are back for the final couple of friendlies, just to ensure familiarity for when it's required as an in-game change.
For now, though, it's Liverpool's regular shape and style and little else besides.
Seniors expected to lead the way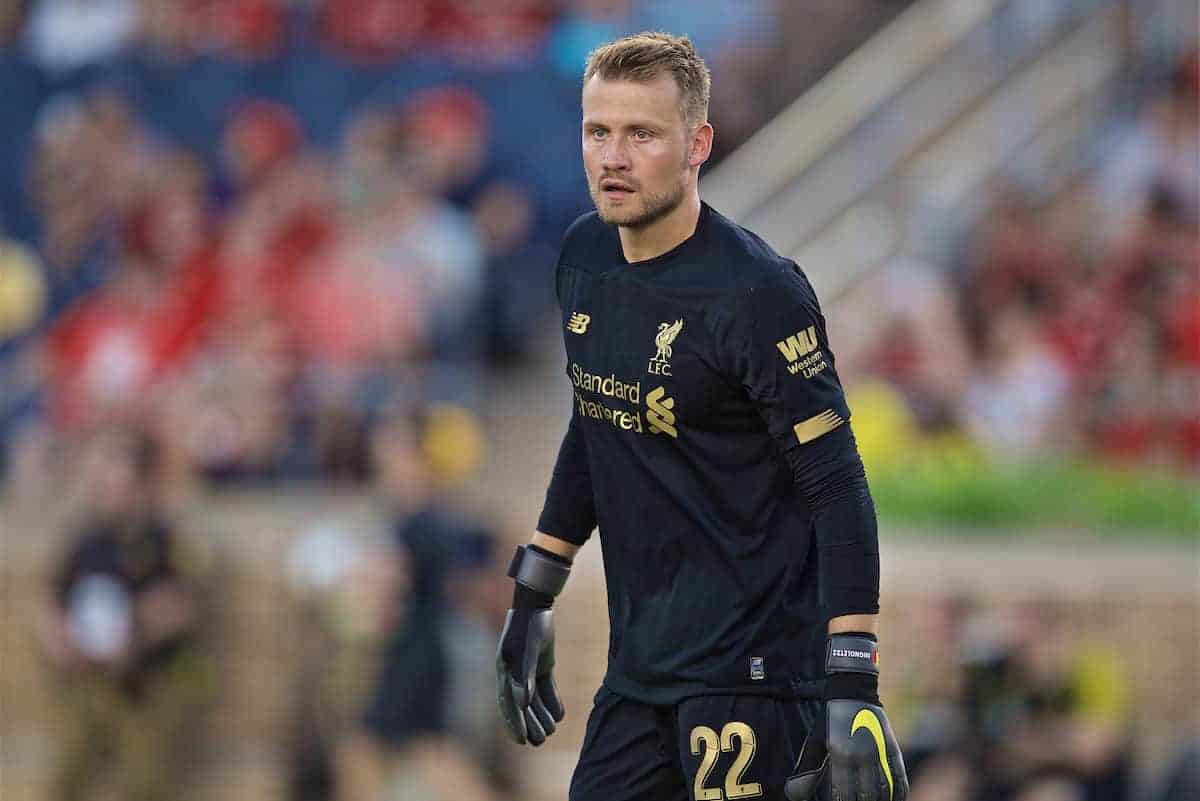 By this point, the first wave of senior players who have been in pre-season training since the start would normally be expected to be playing a leading role.
Partly that's in application, hard work and progress in training—which we can't see or judge—and partly that's in understanding, cohesion and technical ability in matches…which we can.
It has been a mixed bag thus far, however.
Nathaniel Clyne has been hit-and-miss at best, particularly poor against Dortmund, while Dejan Lovren has shown his usual moments of erratic performance.
On the other hand, Simon Mignolet has been decent in goal, making fine saves against Dortmund—and in the absence of other first-team 'keepers he's taking the lion's share of minutes.
There's still debate over his future, so would it be worth continuing to dole out experience to youngster Dan Atherton, even if he's not first-choice at his Academy level? At least there can be a measure of progress for him, something to learn from.
The next two games Stateside might reveal a lot more detail about Klopp's plans for certain fringe senior names.
Boston and New York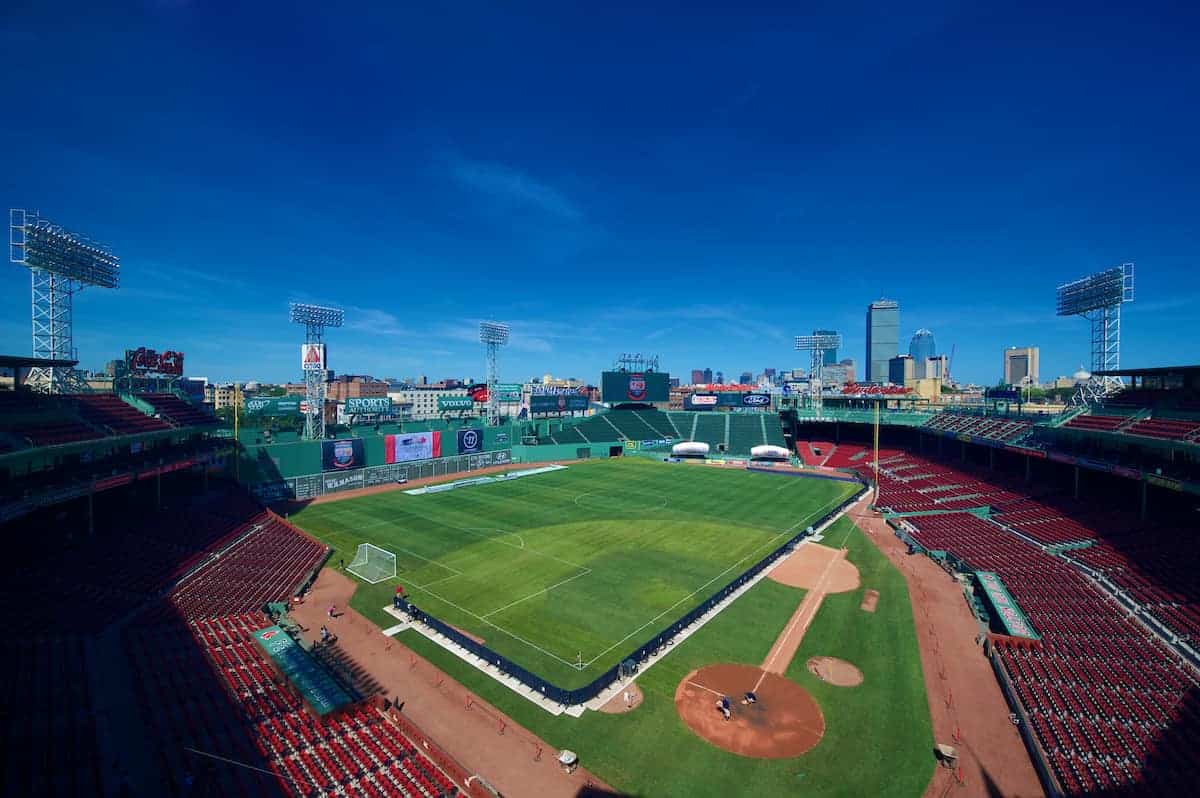 Fenway Park, our cross-Atlantic second home.
There, Liverpool fans could tick a few more boxes: a potential debut for Sepp van den Berg, a definite debut for the third kit and a first start of the summer for Virgil, Hendo et al.
Regardless of scorelines, Liverpool are better than both their upcoming opponents, Sevilla and Sporting, though doubtless there will be some interested glances at how Bruno Fernandes fares if he's still at the latter when we meet.
Pre-season has been productive and interesting, if not explosive and exciting, to this point.
As we get closer to August 4 and 9, however, we'll hope to see more cohesion, more finesse, more certainty about the Reds' play ahead of another momentous campaign.