Liverpool came from behind, led in extra time and then went to penalties against Chelsea in the UEFA Super Cup—and Adrian was the hero in a 5-4 shootout win.
Liverpool 2-2 Chelsea (5-4 on pens)
UEFA Super Cup, Besiktas Park
August 14, 2019
Goals: Mane 48′, 94′; Giroud 36′, Jorginho pen 100′
---
Defensive Changes, Midfield the Same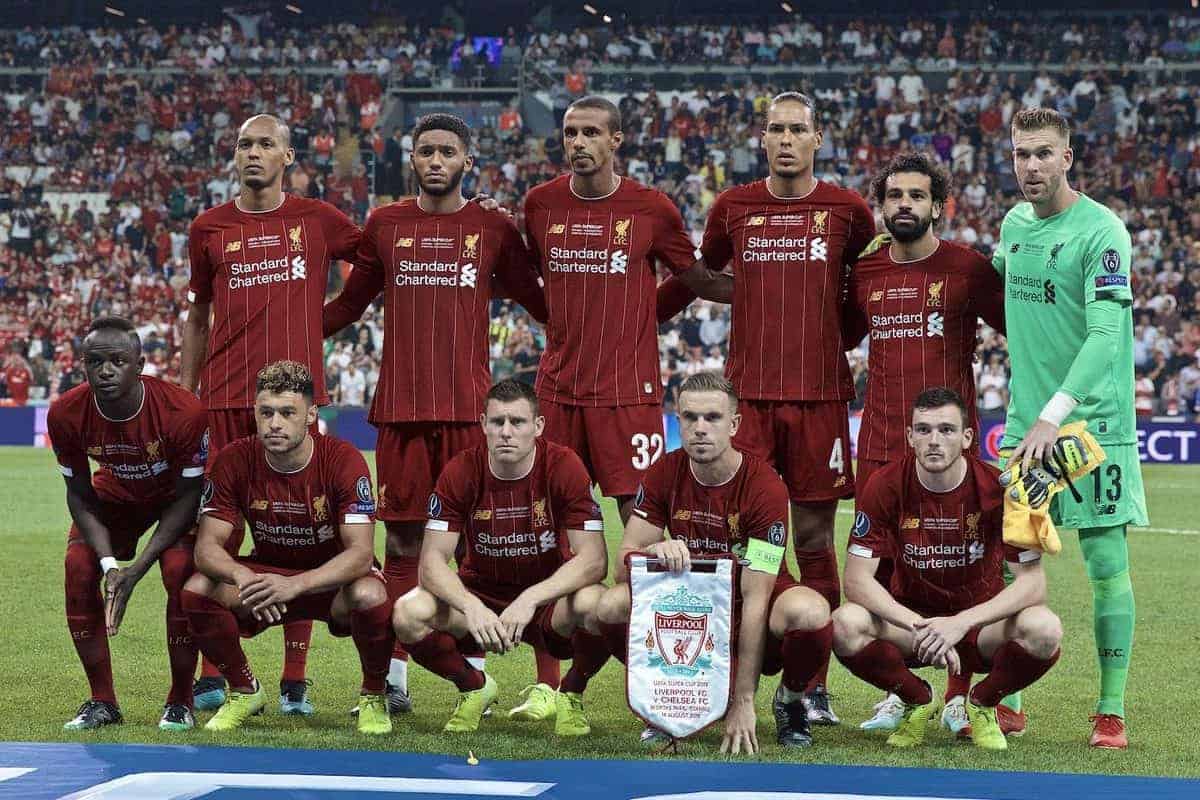 Well, we've seen better set up Liverpool back lines.
Joe Gomez shifted right, Joel Matip came in, but still the Reds were a little all over the shop, missing interceptions and letting runners in behind.
A few misunderstandings at this stage might be expected, but they have all been of a similar ilk over the past few weeks—namely opponents in the channels causing problems.
Missing Trent Alexander-Arnold's surging runs down the right was noticeable, but further forward there was little evidence to suggest this season's midfield will improve on last year.
First half, Fabinho was left exposed over and over, with little support from Jordan Henderson and James Milner.
Gini Wijnaldum offered nothing after coming on and none of the quartet had any impact at all going forward.
This is an area to improve, so without new additions, Jurgen Klopp needs to find the right balance of better effectiveness in both halves of the pitch.
On a slightly related note, the same small group of players were on show once more and thus will be again at the weekend—when do Xherdan Shaqiri, the youngsters or (although injured for this game) Naby Keita get a look-in?!
Patience Required for Ox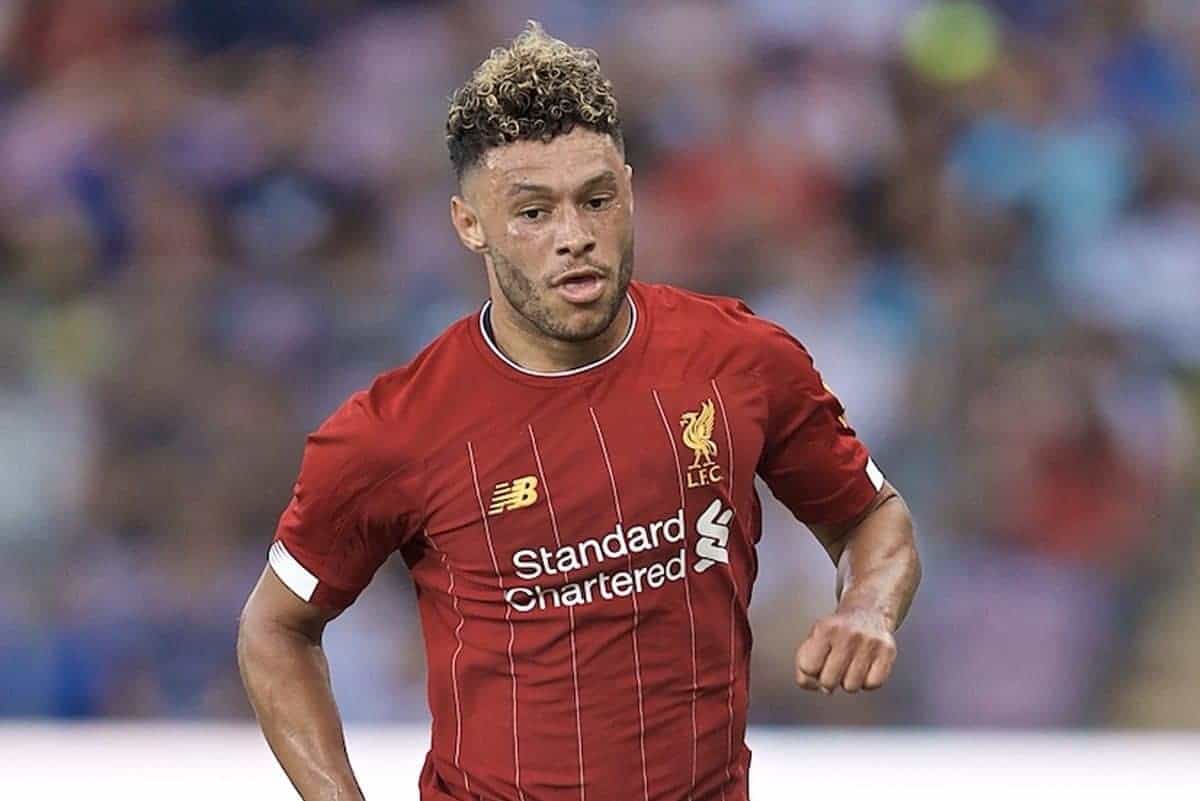 A first start in 16 months for Alex Oxlade-Chamberlain, a welcome additional option for the team, but it's clear there will be far more patience needed with him yet.
He isn't up to speed yet with keeping the tempo of play going, there isn't the powerful burst of acceleration on show just yet and his link play also isn't on par with the rest of the team.
Perhaps because of all the above, Klopp has been playing him in the attacking line.
Yes, the Reds are short of options there, but this might have also been to mitigate how much he affects the team's approach.
He's come a long way, has Oxlade-Chamberlain, but there's still a way to go before he's anywhere near top gear.
Firmino's Immediate Impact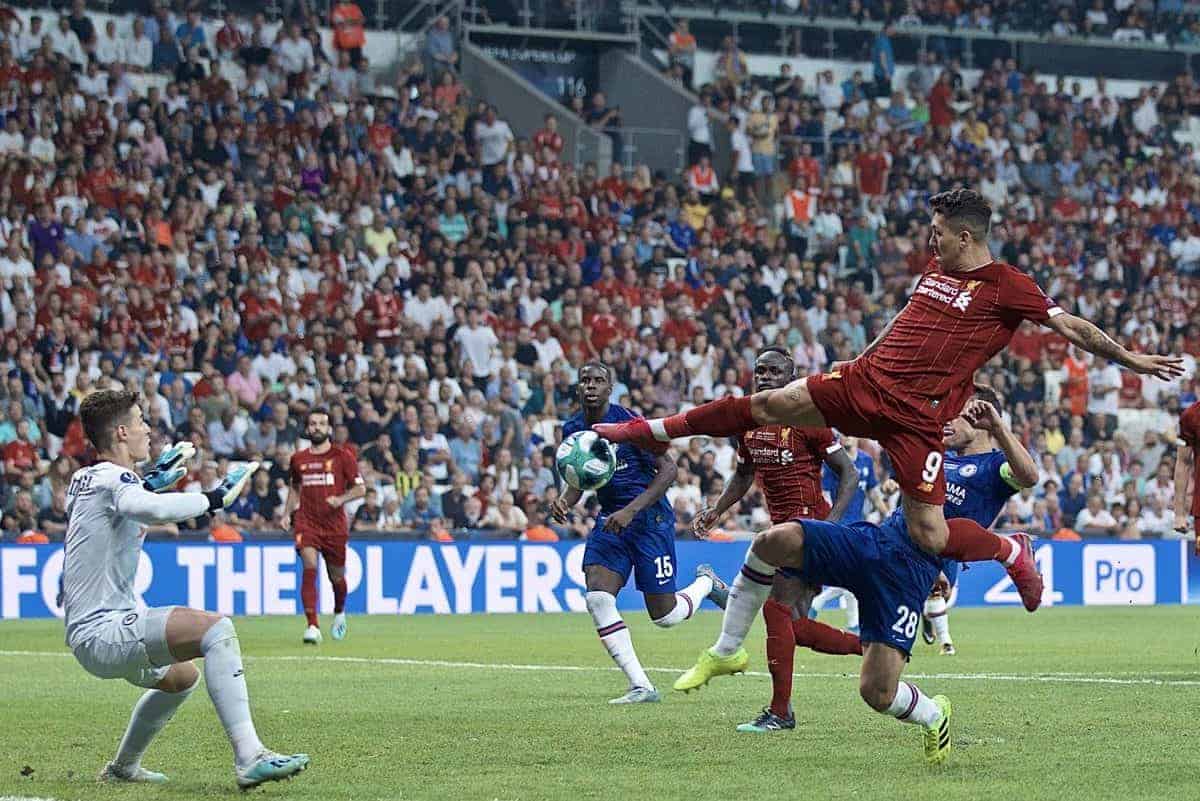 On at half-time and it took him about one minute to get involved, another minute to showcase his quality as one of the best on the pitch and a third minute to create Liverpool's equaliser.
The creation of the goal by Roberto Firmino was simultaneously a thing of beauty and of raw desire: a studded, sideways aerial stab of the boot, switching the ball from the path of the onrushing Kepa into that of Sadio Mane.
Selfless, clever and instinctive, it was Bobby's best strengths encapsulated in an instant.
His touch, movement off the ball and creativity set him apart in the opening stages of the second half and he was undoubtedly the catalyst for the Reds' improved performance after the break.
Good pen, too.
Adrian's First Test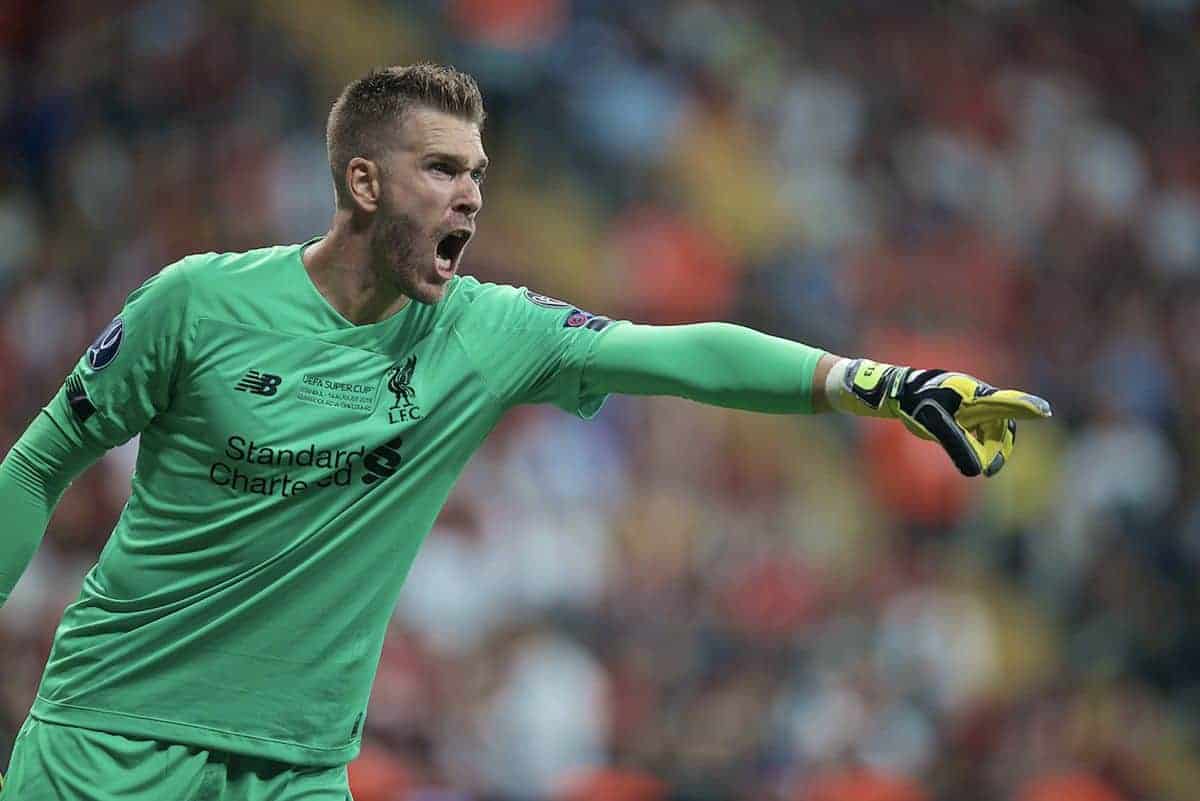 Our latest No. 1, entrusted with the position for the next few weeks at least, was beaten three times in Istanbul—but impressed overall.
The Spanish stopper couldn't do much about the offside strikes by Christian Pulisic and Mason Mount, both being great finishes but ruled out correctly, but perhaps he might have done a little more against the goal which did count, that of Olivier Giroud.
Adrian opted to cover his near post as the striker ran in, but on the angle and favouring his left foot, it was always an effort which would see Giroud go across to the far post.
That aside, he claimed and punched a couple of wide deliveries well and made one particularly good stop, one on one against Mateo Kovacic.
His kicking and distribution still needs a little work, but that's probably more to do with understanding of positioning by the outfield players rather than technical ability.
In extra time he had two key interventions in the space of a minute: a good save to stop a near-certain equaliser, then a harsh-looking foul given on him to gift Chelsea a penalty.
Later, a fine one-handed save helped send the game toward penalties.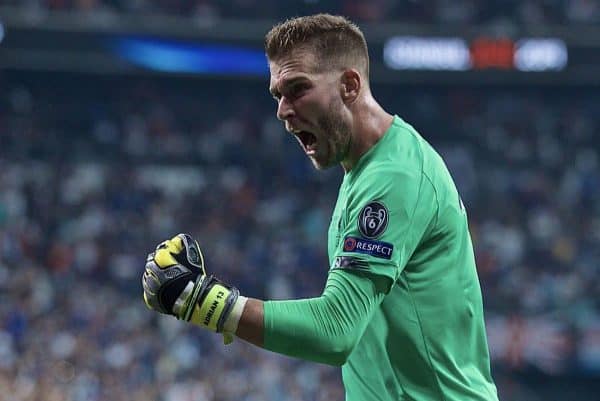 Where, of course, Adrian made the telling impact: the final penalty, Chelsea's fifth and the shootout's 10th, saved from Tammy Abraham—an instant hero for the Reds.
A confidence-builder, this game, and there's reason to suggest we can have confidence in his performances going forward.
One start, one trophy: the new Pegguy Arphexad!
One Game Back and Top Scorer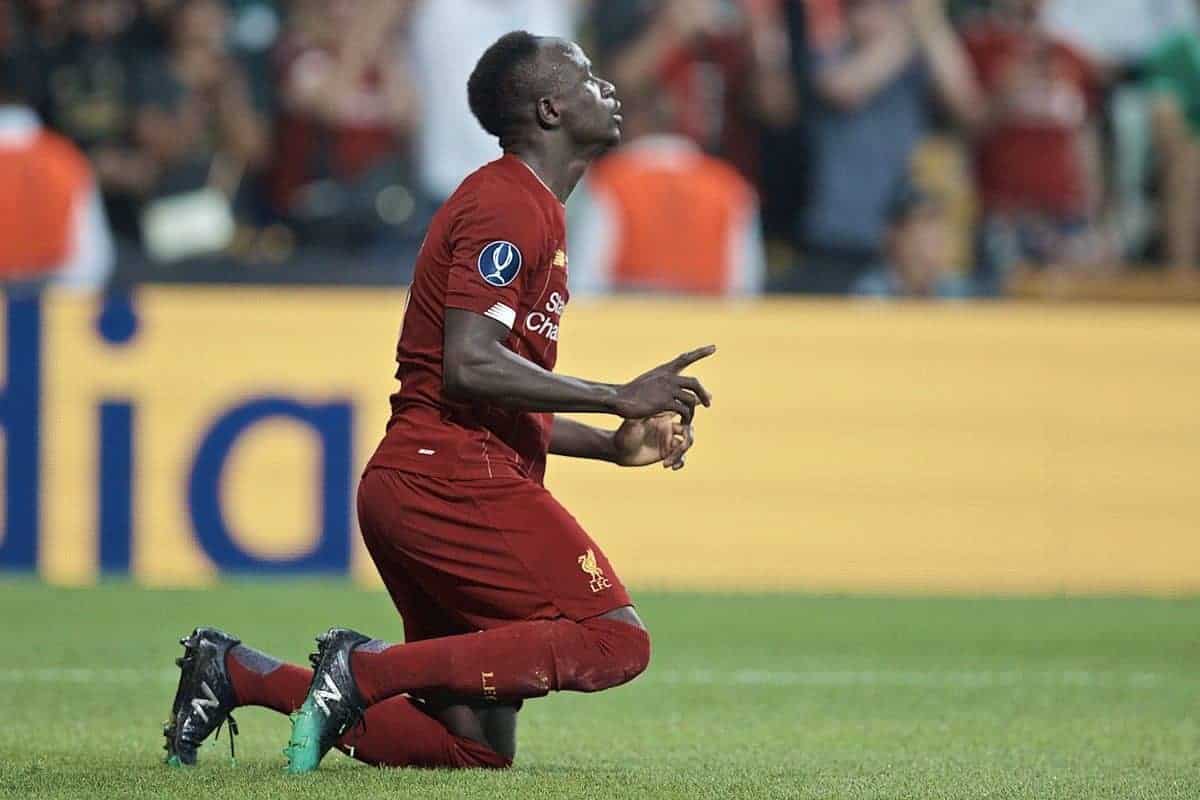 Sadio Mane, unstoppable and irreplaceable.
This was his first start of the season after no pre-season whatsoever…and already he's the Reds' top scorer, with two to his name in this game.
A few good runs, no shortage of work rate and two great goals—he played well at centre-forward, but really came to life when he was back on the left.
His second goal, indeed, was a tremendous top-corner finish a little reminiscent of that Fernando Torres goal in Europe against Arsenal, and Mane's importance to this Liverpool team is just as high as the Spanish striker's was a decade ago.
Importance aside, Mane playing over 100 minutes on his first game back is somewhere between a concern and a point of admiration; these forwards can't be blindly run into the ground, but at the same time, how many games do we want to go into without them all on the pitch?
This will only remain a point to watch as the season goes on, but it's good to see all three in good form right now, at least.
Back to League Duty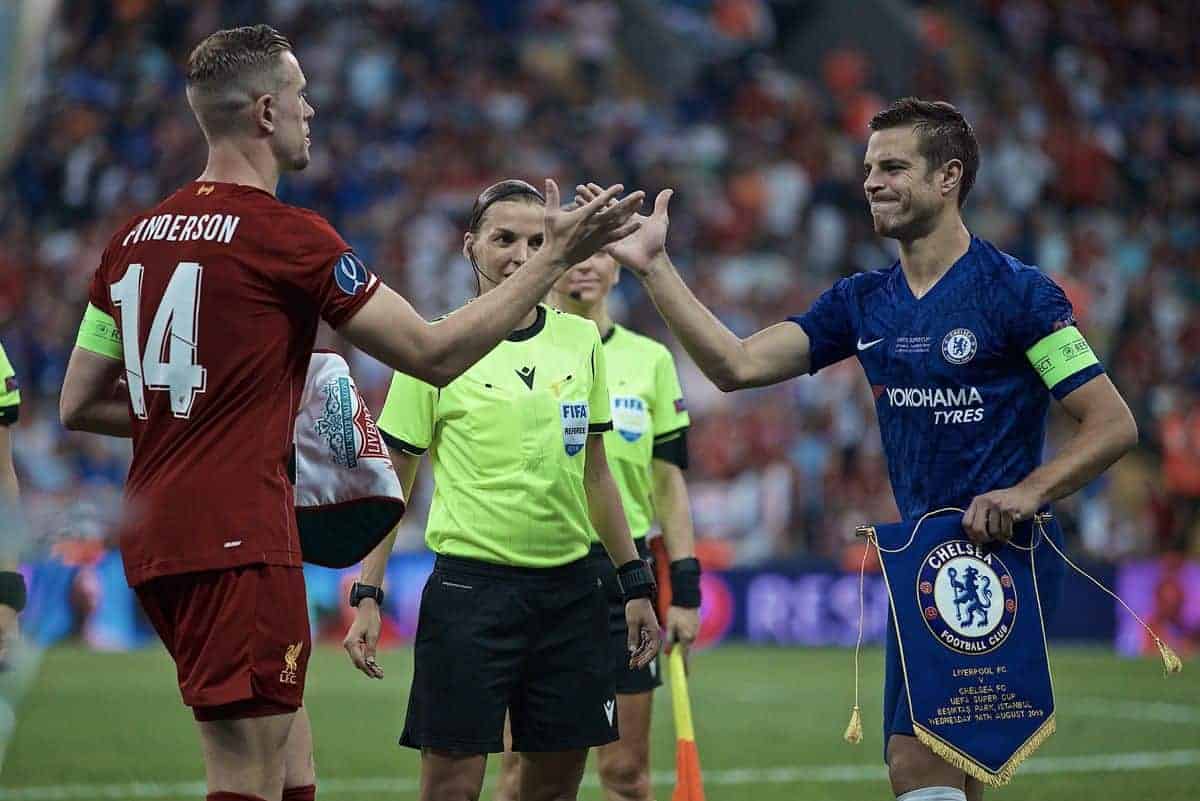 Two competitions down, both gone to penalties—and one of them won!
Now comes a chance to focus on the Premier League for a spell as the Reds return to domestic action against Southampton at the weekend.
Liverpool's form has been largely split into 45 minutes at a time in all three games this season, one good and one not so much, so the key going forward will be to string a longer spell together, upping the chances of victory.
Hopefully the players will recover quickly from what was clearly a draining encounter and a reasonably long trip.
A new piece of silverware should make it a little easier to enjoy the trip home, and hopefully this is just the first of at least another one or two to come this season!