After a successful 2018/19 season, Andy Robertson is aware that Liverpool will have to learn how to navigate the new campaign with a target on their backs.
Liverpool had long been the team fighting to return to the top of the pile both domestically and in Europe, a position which saw other teams don the target in which the Reds looked to take aim at.
But an exponential rise since Jurgen Klopp's arrival on Merseyside has seen the Reds shift from hunters to the hunted.
After falling agonisingly short of glory in the Premier League last term with another serious title challenge expected in 2019/20 and a European Cup to their name from their second successive Champions League final appearance, the Reds are no longer underdogs.
It's a title which few would have used to describe Liverpool in recent times, but the Reds, most notably in Europe, are now firmly the team to beat – and that poses different challenges all in itself.
For Robertson, who has been integral to Liverpool's recent success, it's a "new" feeling the team will have to navigate this season.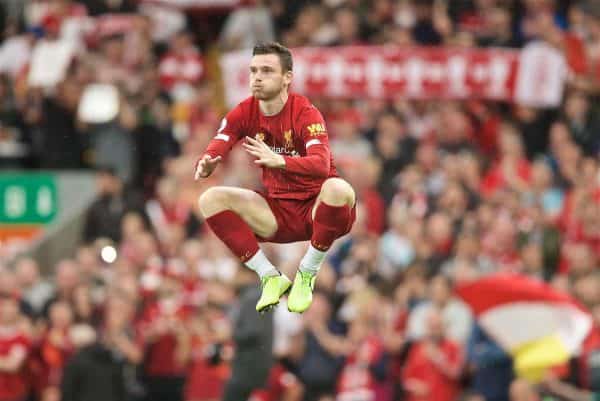 But ahead of the UEFA Super Cup showdown with Chelsea, the left-back told LiverpoolFC.com that the Reds can use the experience of being the "second best team" to their advantage on the road to continued success.
"That is something that's new to us and something we have to deal with," he said.
"But last season we had to deal with [being] the second best team and you saw that in the very first game against PSG how much they wanted to win it and things like that.
"Look, we know how to deal with that but we'll worry about that once the group stages [of the Champions League] get drawn and who we've got. But we'll look to compete on all fronts this season and we need to hopefully do that.
"The domestic cups we need to be better in, in the Premier League we need to make the next step and in the Champions League we need to keep doing what we're doing.
"It'll be an interesting season and one that will hopefully bring success to this club again."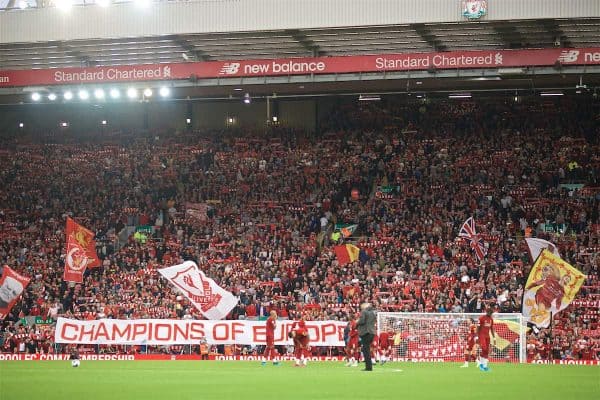 The left-back's words epitomise the winning mentality and the continued desire for improvement which every player possesses at Anfield, and it comes as no surprise that the Scot and his fellow teammates are back on the hunt for more silverware after getting their first taste in Madrid.
And after narrowly missing out on the Community Shield earlier this month, the Reds' next opportunity to secure a piece of silverware comes in Istanbul on Wednesday, and there is only one thing on Robertson's mind.
"We want to win more trophies now. We don't want to just stop at the Champions League, that's all we've won as a group of players," he added.
"We want more but we know how hard that's going to be."
The Super Cup is the second of seven pieces of silverware on the line for Liverpool this term, and if Robertson's words are anything to go by another trophy being hoisted in the air by Jordan Henderson is not far away.