David Luiz was run particularly ragged by Mo Salah as Liverpool beat Arsenal 3-1 on Saturday—and the defender had an unusual viewpoint after conceding a penalty.
Though the scoreline was close early in the second half when Salah turned on the style to score twice in 10 minutes, the Reds had long been in the ascendency.
Already a goal up by the break and arguably deserving of more, the No. 11 put a little more realism on the scoreboard when he scored a penalty, which he won himself, and a brilliant solo goal shortly afterward.
On both occasions it was Luiz who he got the better of, with the Brazilian defender pulling Salah back by the shirt inside the box, forcing the referee to award an obvious spot-kick.
The result was a fantastic, top-corner finish from Salah to double Liverpool's lead.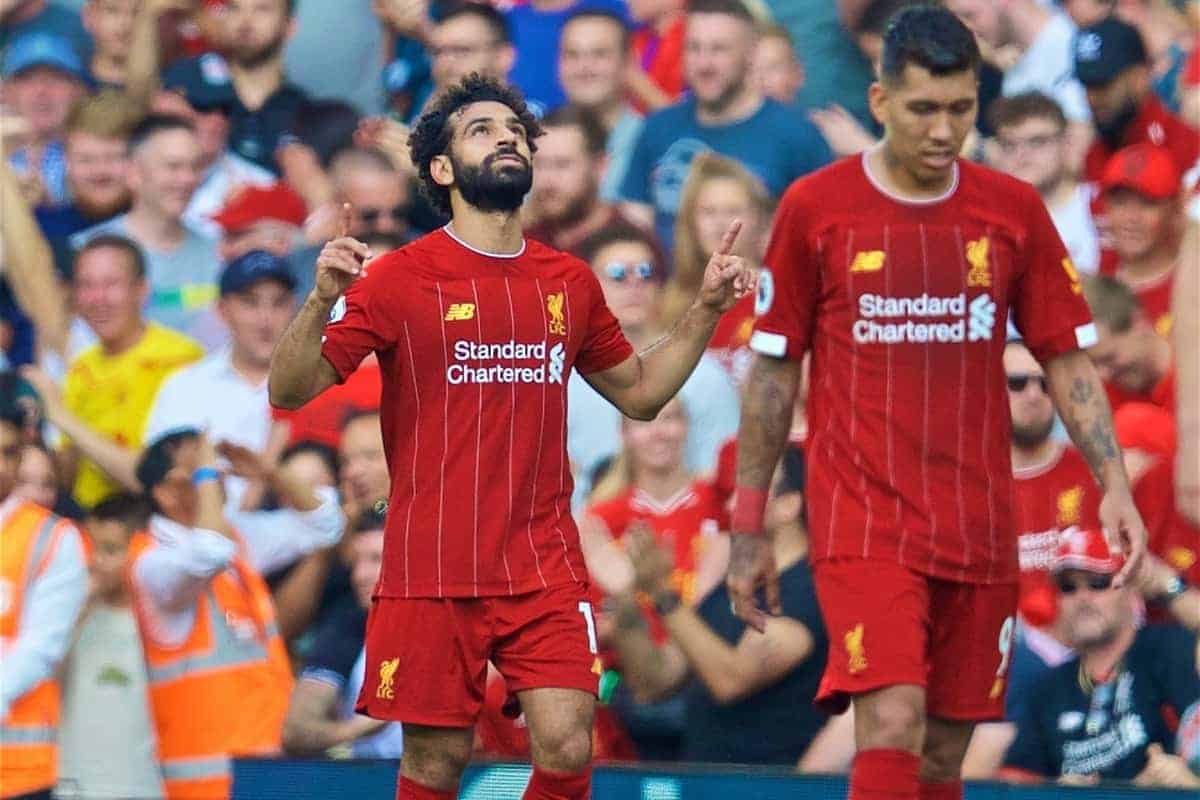 Luiz defended his actions after the match, though, bizarrely suggesting that he hadn't pulled Salah's shirt enough to make a difference and that players wearing baggier tops might be more frequently given penalties under VAR reviews.
"You cannot take out from the players, it is just a reflex. When I turned I see that I was taking and so I took off [my hand from Salah's shirt]. I spoke with Mo and he said 'I didn't feel you touch me, that's why I didn't go down to the floor' but now with the VAR, you cannot see the power so it is difficult for the referees.

"He saw the shirt like that, but I don't know. It's difficult for them so I cannot complain with their efforts because it is difficult for them too.

"If you play with an extra-large shirt now, there could be a penalty every time.

"It's interpretation, so I think if you pull someone with power and you change his strength to go to the ball, it's different."
Of course, a cynic—or a coach—might suggest that Luiz simply stop manhandling players in the box, or else improve his positioning to stop the through-pass finding the danger man in the first place.
But it goes further: Luiz also felt the referee's decision had a knock-on effect, not just meaning Liverpool went 2-0 up but also impacting for 3-0.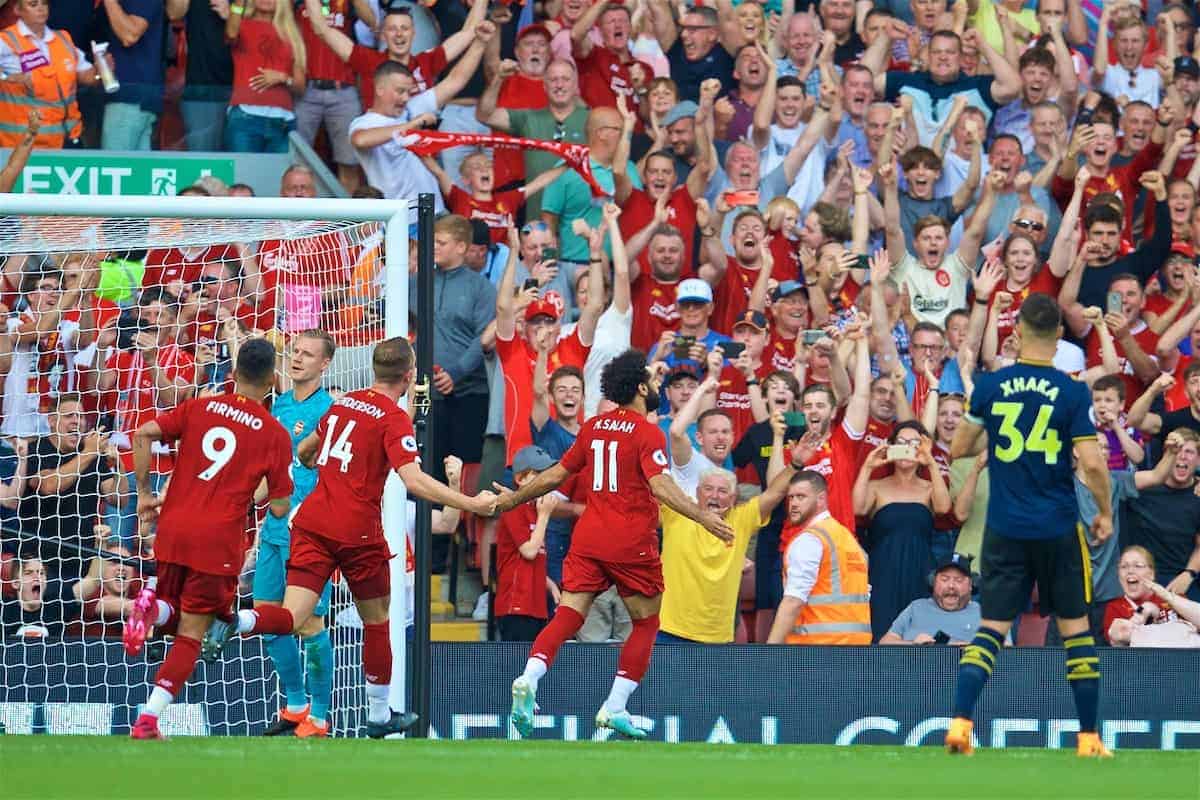 Luiz again was the hapless victim as Salah produced a stunning turn and surge of pace, driving away from the centre-back and from Nacho Monreal to slide home his brace.
"It was just a reflex but that's it, it made the penalty and after that he gave me the yellow.
"So on the third goal I could not make the foul and put my team in trouble with 10 men. So I think it conditioned my game a bit after that and it was more difficult."
So there you have it: Oversized jerseys and bad refereeing calls aside, the weekend game was actually a hard-fought 1-1 draw.